Pitti Bimbo n°75 – Highlights
When attending yesterday's opening day of Pitti Bimbo in Florence, The Blogazine had a whole bunch of colourful, cool, technical and beautiful children's wear collections presented to us. Here are a few highlights from the day in the children's world.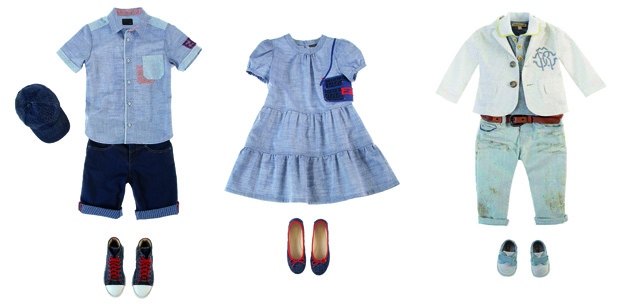 The elegant and classy lines of Pinco Pallino, the children's wear collection by Imelde & Stefano Cavalleri was presented in a large area, solely dedicated to them. The couture collection presented beautifully embroidered jacquards and laser cut, flower patterned dresses in pink, light green and ivory tones while the main line gave us more energy through bright green and deep pink. The company also presented their support for SOS Children's Villages during the fair, to highlight the importance of their work.
Other brands presenting high level couture were Ermanno Scervino, Roberto Cavalli and Fendi. All drawing inspiration from their main lines, they presented collections translated into children's garments with a playful touch to the otherwise grown-up style. The fluorescent fabrics and details were present in all of the collections, and where Cavalli had the animal prints as an obvious reference, Fendi had re-used certain details straight off the catwalk, to create a connection between the two worlds.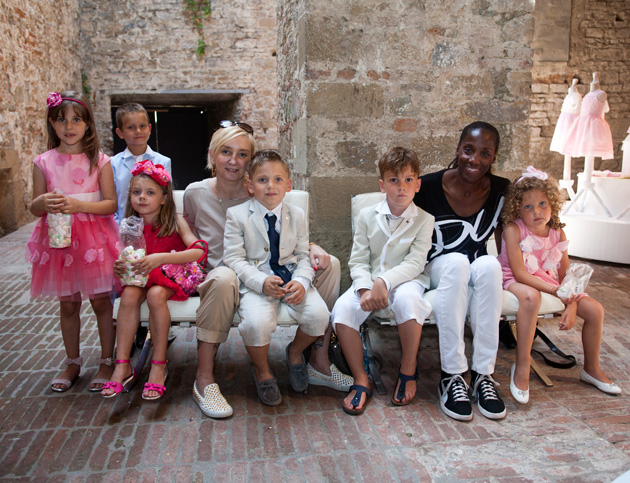 Datch is another brand which has taken the core inspiration from their men's and women's wear to dress the little "Datch Dudes" for an exciting Spring/Summer 2013. The phenomena exclusivity and second to none count also in the kid's wear world, and in fact Simonetta took the opportunity of Pitti Bimbo to create a special event and limited edition collection together with one of Florence's finest luxury stores, Luisa Via Roma. The last night's event was the first in-store event exclusively dedicated to children's wear. The showcased LimitED t-shirt reproduces Andy Warhol's image of Marilyn Monroe, and is aiming at paying homage to timeless beauty.
Two brands with slightly more technical and street profiles are Stone Island and Diesel. Eventhough Diesel presented strass and studs, and a capsule collection with Swarovski detailing, the core of the collection was doubtlessly the jeans. The denim inspiration was present in the overall feel and wash of the garments as well as in the large selection of denim pants and materials. At Stone Island the kids' collection and its materials were pretty much the same as of the ones in the main collections. The pieces were highly researched and of high quality, and in some cases the exact model of what you will find in the size for the parents. Overall, as mentioned before, the trends for the little ones seem to follow the trends of the big ones – with a little more joy and colour!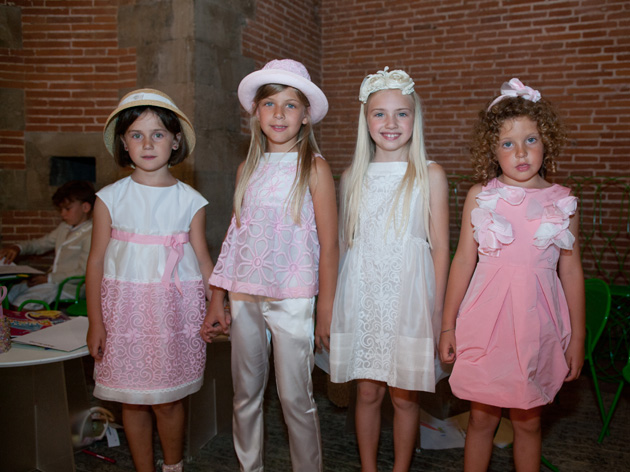 Lisa Olsson Hjerpe