Peter Pilotto – Graphical Magic for Pitti W
Last night Pitti Immagine together with this year's guest designer of Pitti W, Peter Pilotto, invited us to a special event at the beautiful Palazzo Borghese in Florence. The designer duo that forms the company, Peter Pilotto and Christopher de Vos, met when they both were studying at the Royal Academy of Fine Arts in Antwerp. The installation together with the following presentation for Pitti W 10 presented a colourful S/S13 pre-collection where light sculpturing, graphic patterns and fine detailing were in focus.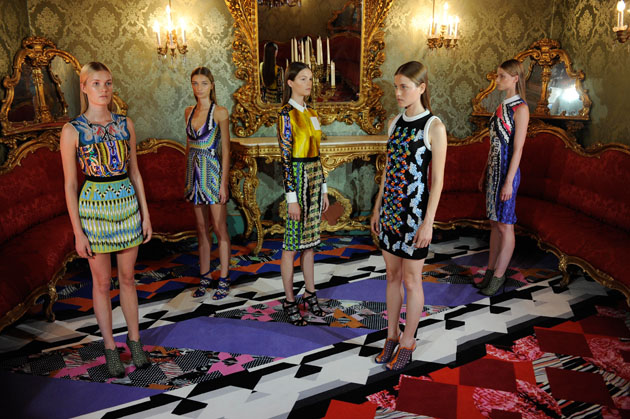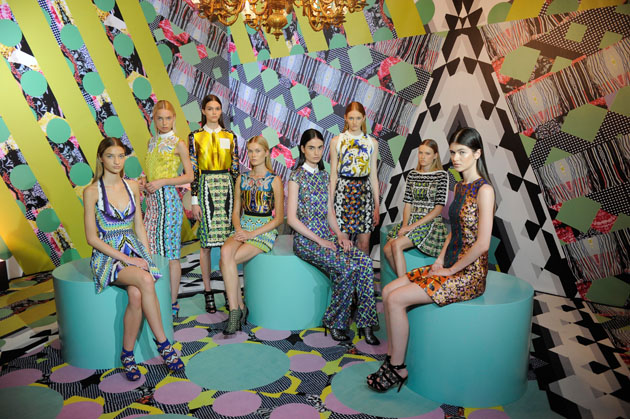 The computer-formed language on the invitation and the graphic carpet in the stairs leading the guests up to the main venue gave an immediate hint of the inspiration. The two designers' different skills of textile knowledge, prints and silhouettes were put together in a subtle elegance, where the microscopic graphical prints met with the designers' scientific fascination towards nature. Beside a video installation showcasing the collection completely in the spirit of computer graphics, Peter Pilotto gave the audience a live show. The set-up for the presentation let the viewer inspect, analyze and see the full detailing of the garments. The models' positions, still standing bare on podiums, slightly shiny faces drew the mind to store window mannequins and it put the design itself in total focus.
It was the inspired and the excited half of the duo that The Blogazine met after the show. "This location, scene, this oppourtunity, these surroundings, THIS," Peter Pilotto said about the inspiration, while looking around him, gesturing. Their modern take on female fashion left a little magic for the viewers' own thoughts, created in the contrast of the majestic venue and the vivid installation.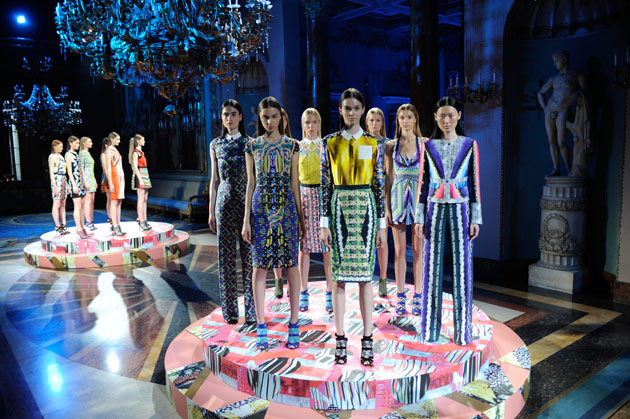 Lisa Olsson Hjerpe