.
Wheel Of Nutrition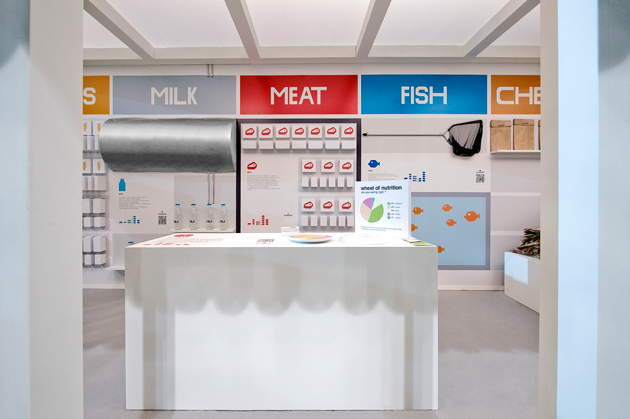 We first came across Wheel of Nutrition at this year's Fuorisalone as part of the excellent Superfarm project. A novel and deceptively simple idea, Wheel of Nutrition is a plate whose pie-chart decoration makes for a clever dietary guideline and game. While it might seem counterintuitive that a straightforward graphical solution can compel change, designers have recently found, for instance, a huge behaviour-bending potential with engaging graphical interfaces to encourage drivers to use their cars more economically (driving becomes a race to 'green'). So, it stands to reason that when a meal feels like a game, there is increased incentive to eat according to the rules. And because the plate's guidelines are more a playful suggestion than a forced imposition, the fun of eating remains fully intact.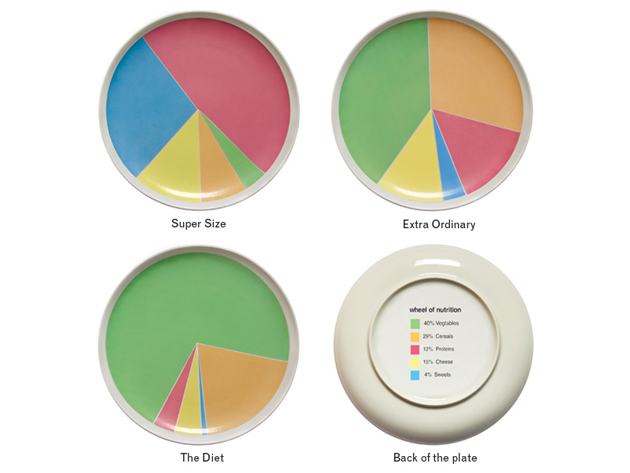 As diabetes and obesity ravage both developing and rich nations, the imperative to create creative, engaging solutions for the world's dismal eating habits is intensifying. Designers Rui Pereira and Hafsteinn Juliusson (whose intriguing growing jewellery we saw at Instant Design in February) in collaboration with Joana Pais, who are behind the plate (and Superfarm) are leading a charge for their generation. With Wheel of Nutrition, they've had very positive feedback from around the web, and the plate has even been given the thumbs-up by nutritionists and doctors. (Well done!)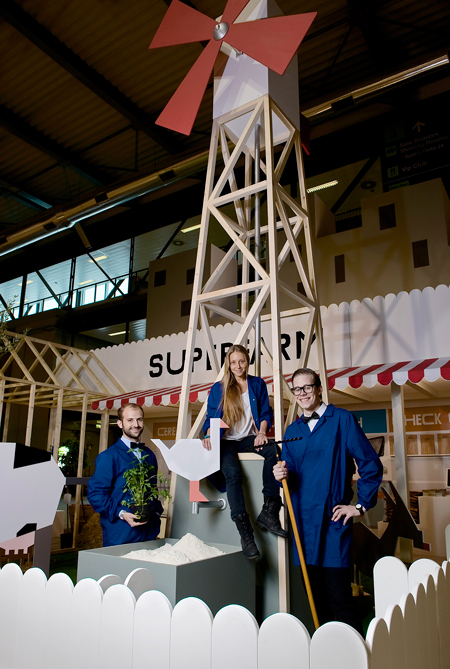 And in a rare feat for a design introduced at Fuorisalone, Wheel of Nutrition is going into production in Diet, Extra-Ordinary and Supersize. The designers will get their hands on the first factory prototype by weeks' end, and beginning in September it will be produced in Portugal and distributed by Iceland-based HAF.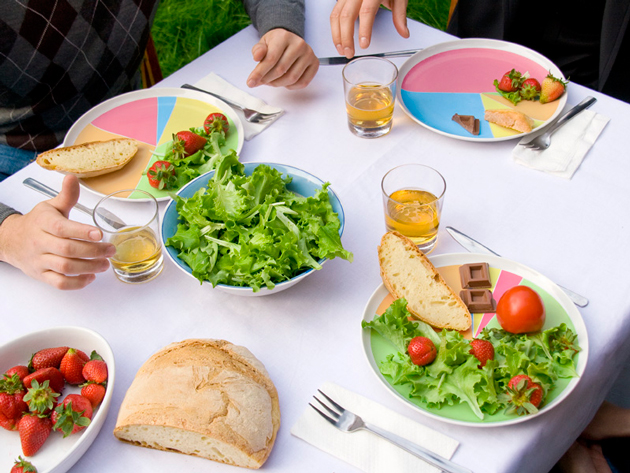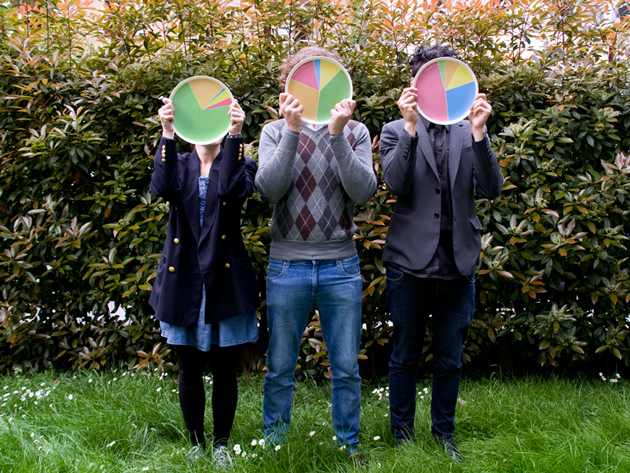 From now on, it's definitely okay to play with your food.
Tag Christof – Images courtesy Rui Pereira and Superfarm