.
Daniel Sannwald / Pluto & Charon
Photographer Daniel Sannwald is force in the making: his fashion work is groundbreaking and dramatic, often exploring themes of the supernatural and the extraterrestrial. He's appeared in the very best of fashion publications and did an editorial and heart pumping video for Test alongside the lavish stylings of 2DM's Tamara Cincik. We caught up with him this Friday, just as his exhibition opens at the prestigious Festival Hyères in the idyllic south of France, where he's currently enjoying a Provençal cottage, local fare and the company of excellent friends. We talked bodily constellations and the cosmos, his new monograph and tea with a very fascinating nonagenarian…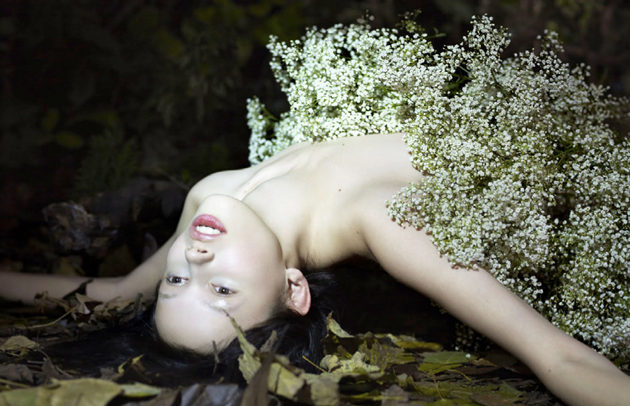 So, your exhibition opens today at Festival Hyères. What can we expect?
The show is curated by Michel Mallard, who I deeply respect. The show will be my work trough his eyes. He made a great selection of works and the room will take the visitors on a journey trough my visual world over the past five years.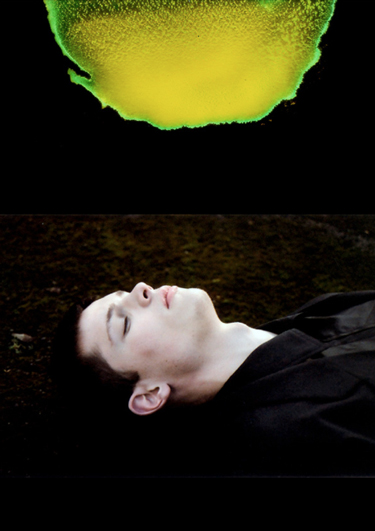 Are you having a nice time in Provence?
I rented a nice country house with some friends from London. Its a wonderful house with a huge garden surrounded by fields and trees. We even have goats in our garden (and goats are one of my favourite animals). Its just lovely. More Friends are arriving from France, Germany and Belgium this evening. It feels like a nice holiday and we are enjoying the time together; grilling fishes, taking boat trips on the sea, reading poems, exploring nature and having late talks at night with wine and cheeses.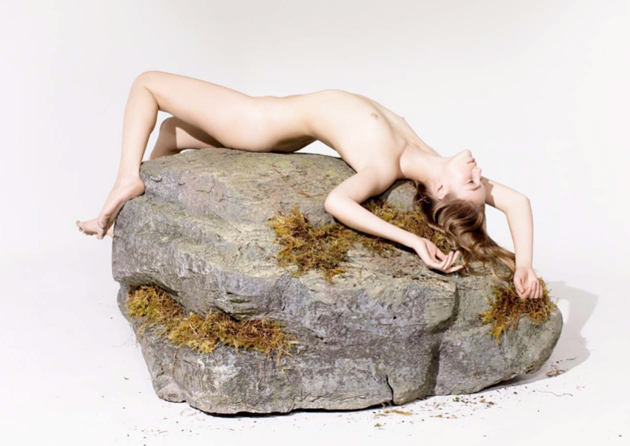 "The moon always follows the sun," the title of the exhibition, is gorgeous and evocative. What's behind it?
I am fascinated by the fact that things come to you and find you in the right moments. You just need to be aware and open, and not on a search. Last year I experienced the loss of a great love and was unable to understand the concept that the world kept on turning. For me everything stood still and I was extremely confused by the fact that my world stopped, yet the outside world kept on turning. One day in an African bookshop I found a poem titled "The moon always follows the sun." It gave me much strength at that moment. I thought it would be a wonderful title for my first exhibition and a good link to my book title "Pluto and Charon" and my fascination with the universe…
Speaking of cosmic things, I saw a couple weeks ago on your a href="http://danielsannwald.blogspot.com/">blog that you discovered a series of markings on your body that exactly mirror Ursa Minor. That must have been a revelation.
I am dreamer and often I lose contact with the world around me and drift secretly away into my own. The discovery of the star constellation Ursa Minor on my body was very exciting to me. In my head I dream about missions and adventures and about who would solve the mystery of the markings on my body. The universe and its Great Unknown always fascinated me… and adventures too. (of course!)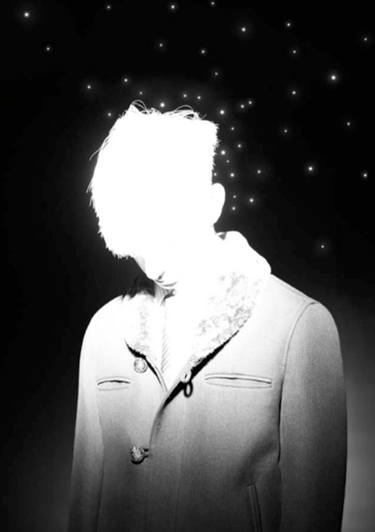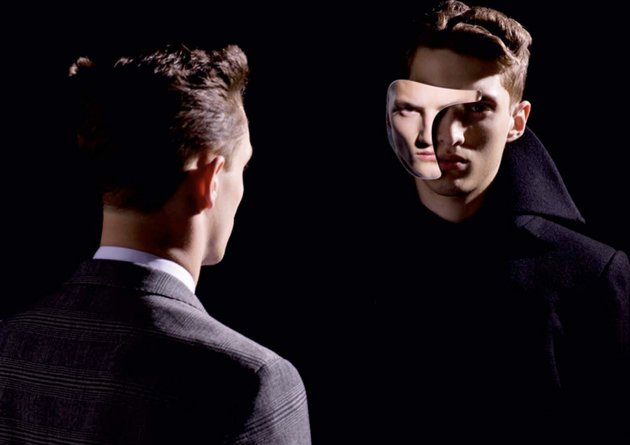 What other concepts and realms of the mind have you been exploring lately?
You should join my friend Rose and I for our weekly tea parties. She is 90 and the oldest friend I've ever had. We talk about lovely things, and great concepts and wonders. Its hard to talk about concepts and realms of the mind without a nice cup of tea.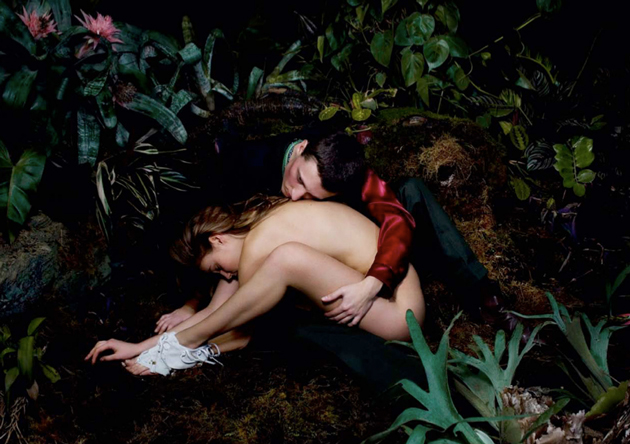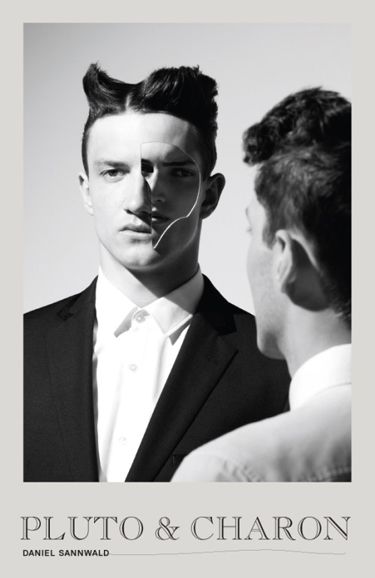 Oh, and the book! Tell!
It's my first monograph, which I published this year with LUDION Publishing and Michel Mallard. The book is called "Pluto and Charon" and shows a great selection of my editorial work of the past 5 years.  Pluto and Charon are unusual among planetary systems in that each is tidally locked to the other – Charon always presents the same face to Pluto, and Pluto always presents the same face to Charon. My book plays with the concept of these two bodies, it's a kind of love letter to what will come, and what has already been.
Thanks, Daniel!
Interview and Introduction Tag Christof – Images courtesy Daniel Sannwald