Gazing upon the building of Mumok, the Museum of Modern Art of Vienna, you have the impression of staring at a futuristic prison: a grey monolith with splits as windows, covered of molten rock, erected with cement, glass and marble. Once inside the main hall you'll discover that there's no lack of light, even if it is largely just a matter of an optical illusion due to the big, pure white walls. An elevator made of iron and glass, fast and silent, moves from three underground levels to two aboveground ones. Noise, here, doesn't exists, if you exclude museum staff's whispering words saying you can't use flash when taking photos, or some child's ride on the gangplanks that conduct from the elevators to the exhibition rooms. In Mumok reigns an almost sacred silence. Modern art, maybe more than classic art, requests concentration and introspection. Even devotion. Coming here is like setting your foot on a modern church, with portraits of Mick Jagger instead of saints and white walls instead of tapestries and paintings.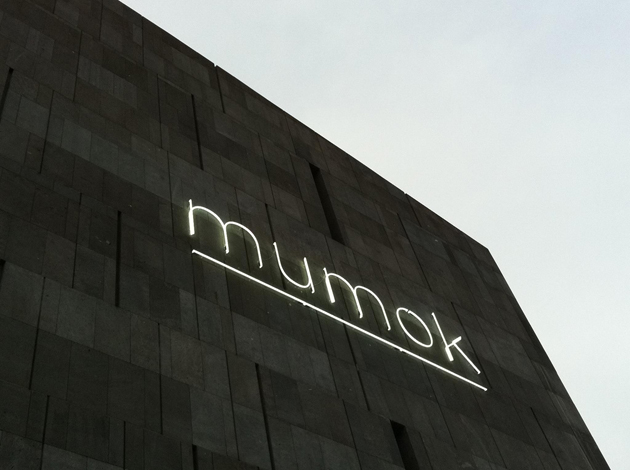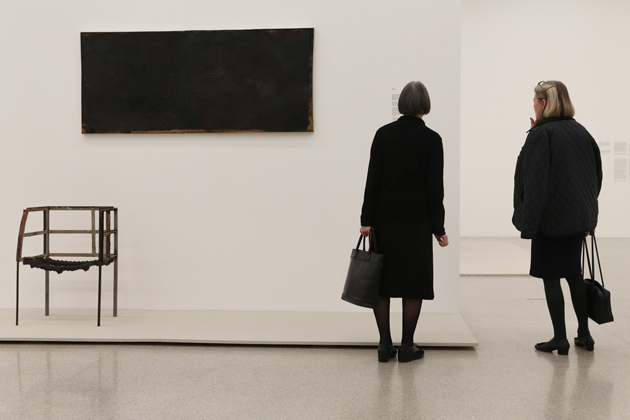 Walking through the wide, squared chambers of the museum you may feel in awe. Like when you find just in front of you the colorful, above mentioned portrait by Andy Warhol. Not far, you can find a bronze casting with human aspect: The Grande Femme Debout III by Alberto Giacometti. You can pass from one ambiance to another in such a fluid way, that it seems almost like walking without moving your feet. You stop, inevitably, when you find yourself in front of La voix du Sang, the beautiful, enigmatic painting by René Magritte. Staring at it, you could ask yourself: "what are a house and a sphere doing in the log of a tree?" Query to which nobody can answer. "What did the master want to represent with it?" Asking for the meaning of Picasso's women, of disquieting Man in Blue IV by Bacon, of Hahns Abendmahl by Daniel Spoerri, a table set up attached to the wall, is the job and the privilege for only a few. Tourists reason with the gut feeling. They love, or they stay emotionless.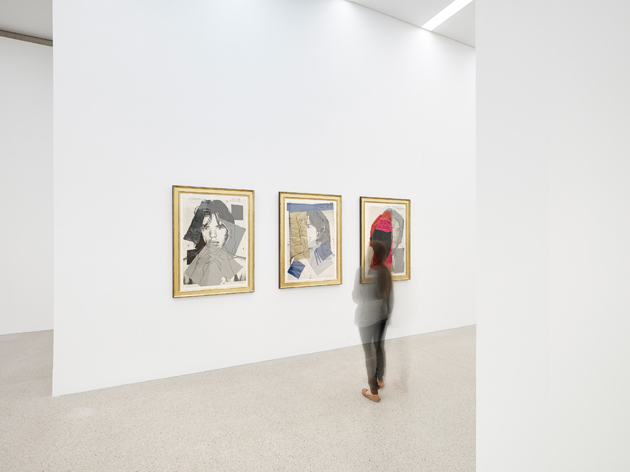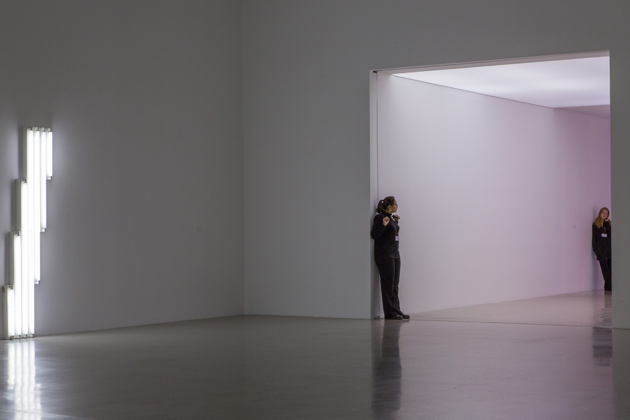 Surely one gets alarmed, when a weird steampunk movie machine suddenly becomes alive and starts blowing and squeaking. It's Jean Tinguely's Méta Harmonie, a creative expression of Flexus, an artistic movement that represents transition, the existing flow between art and life. Together with Viennese actionism and Nouveau Réalisme, avantguard movements that use objects taken from everyday human life for creating masterpieces, Flexus is the artistic current that, more than others, gives the imprint to this museum. Visit it, if you are in Vienna and you have a half day free. Entering the monolith covered by lava is an experience you will love to tell forward.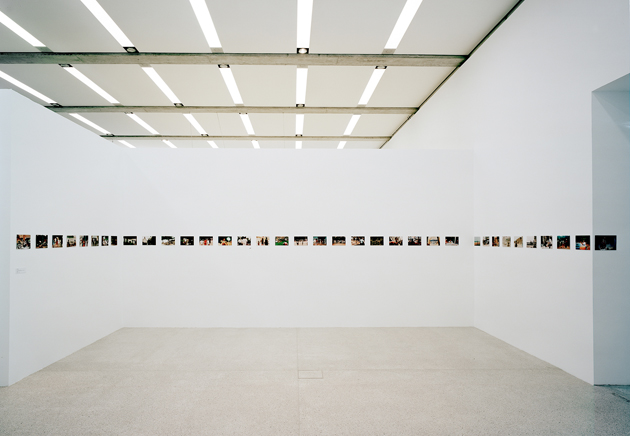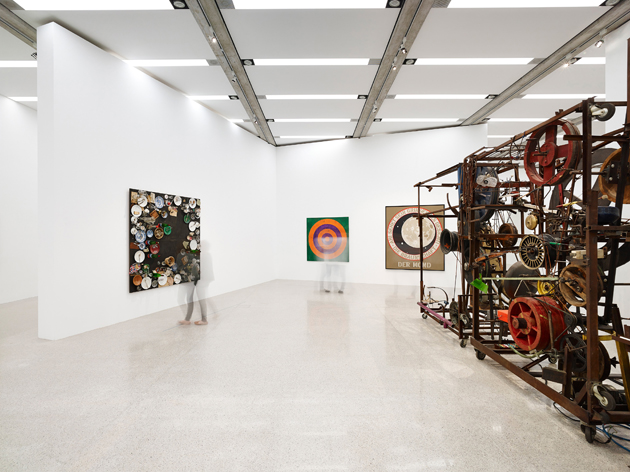 Antonio Leggieri – Image courtesy Mumok and Lorenz Seider
Share:
Facebook
,
Twitter