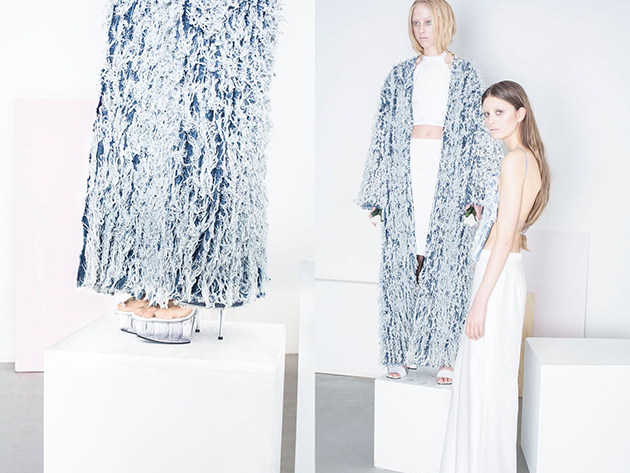 Fashion design graduates from one of Sweden's most respected and valued design schools, Beckmans College of Design, recently showcased their collections. The results of their studies that were sent down the catwalk gave a promising look on the future. Although each collection had its own distinct style and approach, a common tendency emerged. Scandinavian style, often defined as simple, clean and crisp aesthetics seems to have been replaced by a less commercial and more "maximalistic" perspective. The well detailed and conceptual pieces were reminiscent of the point of view often seen on European mainland, rather than the simple aesthetics that Scandinavian style is commonly identified with.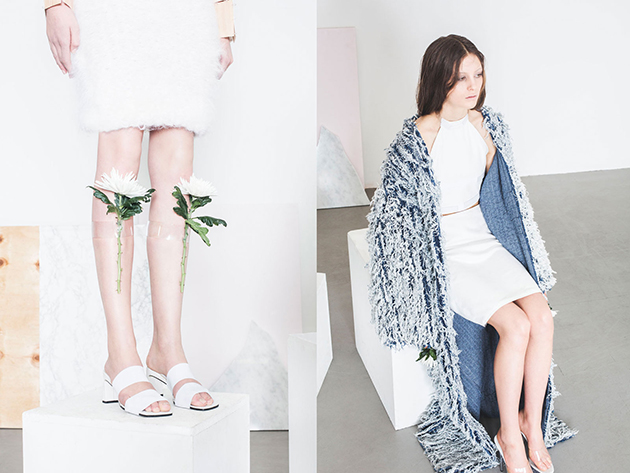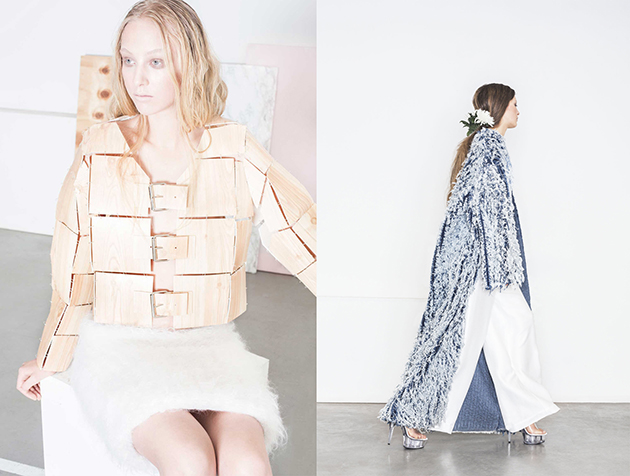 Hanna Björklund Olsson is one of the many talented and creative designers graduating from Beckmans College of Design this Spring. Her approach is inspired by the balance between elegant and more rough aesthetics and she is often working with different surfaces and materials. Her work challenges the notion of wearability – while the designer takes everyday use in consideration in the process of creating, she also states that it does not necessarily have to mean that her pieces are functional.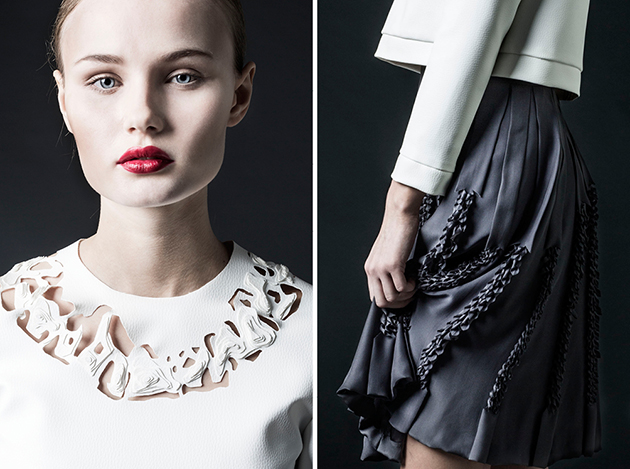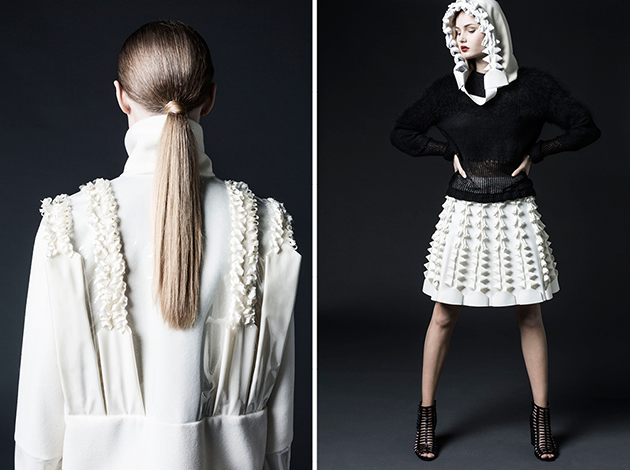 Another interesting upcoming designer is Annika Lunneskog. Interested in fashion as a balancing phenomenon often inspired by its opposing forces, Lunneskog works with unique surfaces created by manipulating fabric and using progressive cutting techniques, combining exclusive materials, like leather, with more unusal fabrics. While Beckmans College graduates often tend to focus on the visual and creative part of the design process, designers such as Björklund Olsson and Lunneskog have been able to develop their unique personal approches seen. When their work is positioned within a wider perspective of classic Scandinavian minimalism, it becomes an alternative modern classic – a maximalistic minimal aesthetics.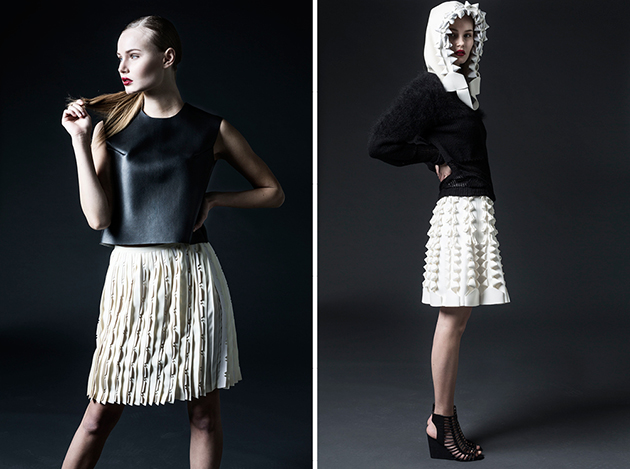 Hanna Cronsjö