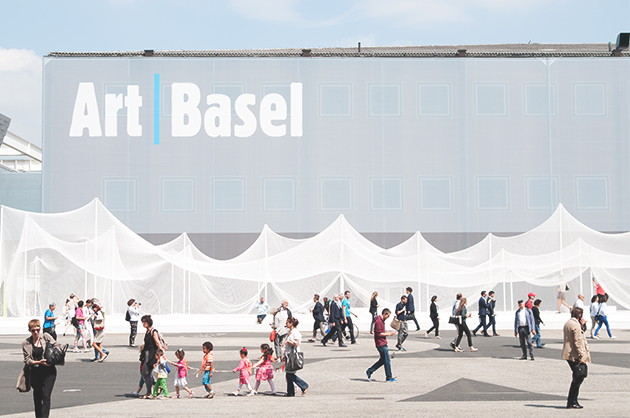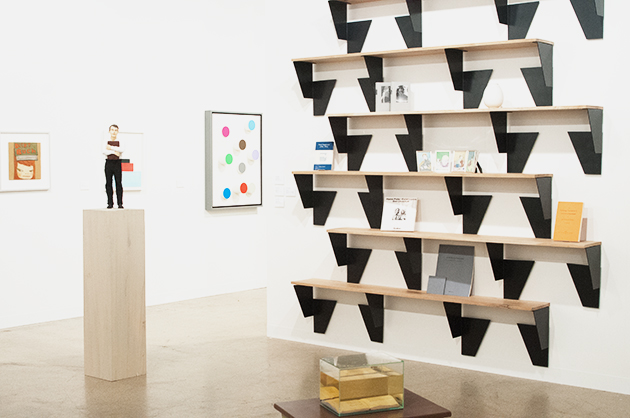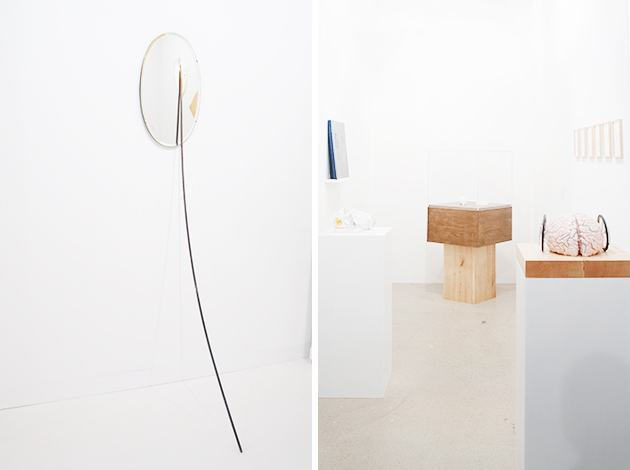 The 45th edition of Art Basel, the most renowned contemporary art fair worldwide, able to attract a sensational number of visitors, ended a few days ago and it's time to review this latest intense experience, before it's too late. This year 92.000 collectors, art players and lovers reached the Swiss city to visit 285 galleries coming from 34 countries and presenting 4.000 artists. Professionals reported a great success in terms of buying and selling. Many big galleries such as David Zwirner, Marian Goodman, Michael Werner, Skarstedt seem to have closed very good deals and the presence of international museums – Moca, Whitney, Pompidou, Louvre, even Maxxi from Rome –, made us think it truly was a success.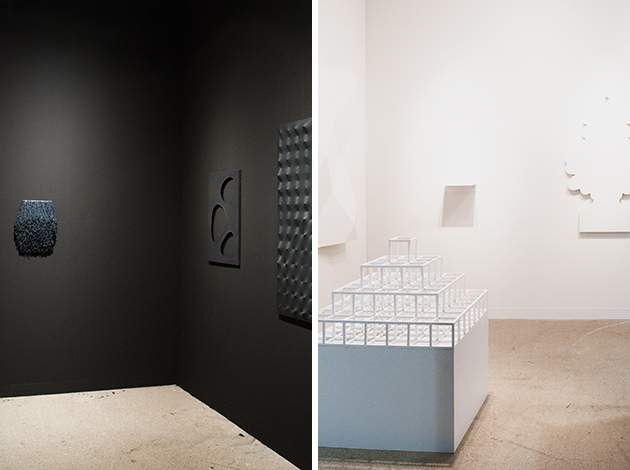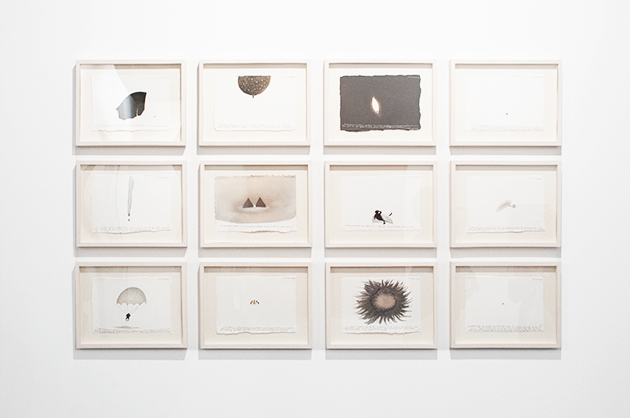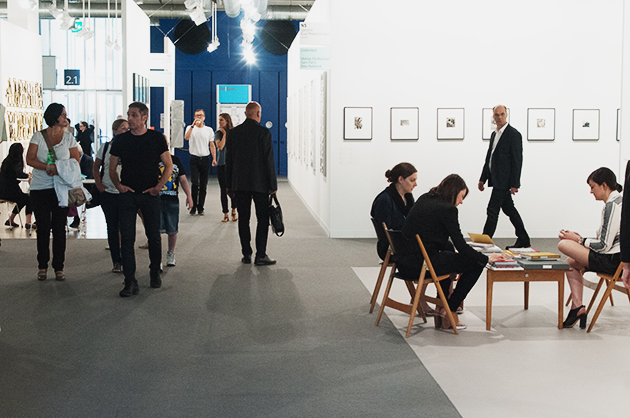 Starting from hall 2.0, proceeding randomly, we saw the essential shapes made of mirror and bronze created by Alicia Kwade both at mennour and Wallner; at Lambert we stopped to check the space devoted to Jenny Holzer, while Marconi showed a fascinating and mysterious middle-large canvas of Markus Schinwald (we will meet him again later, visiting Unlimited). There are sketches by Raymond Pettibon and pictures in pictures by Will Benedict in more than one gallery; Massimo De Carlo offers a sober, b/w symmetrical selection of works by Paola Pivi, Piotr Uklanski, Nate Lowman, Massimo Bartolini, Enrico Castellani and Alighiero Boetti; Eigen+Art displays a large-scale painting by Tim Eitel, while Kaufmann Repetto surprises with a total stand concept that unites different artist under the light blue liquid clouds by Lilly Van Der Stokker. gb agency merits a special attention thanks to contributions of artists of the like of Ryan Gander, Roman Ondák, Pratchaya Phinthong, Jiri Kovanda and Hassan Sharif. The ground floor was occupied by the usual giants, renown names such as White cube, Tucci Russo, Raffaella Cortese, Lisson, the "loud" Gagosian and so on, showing off their muscles.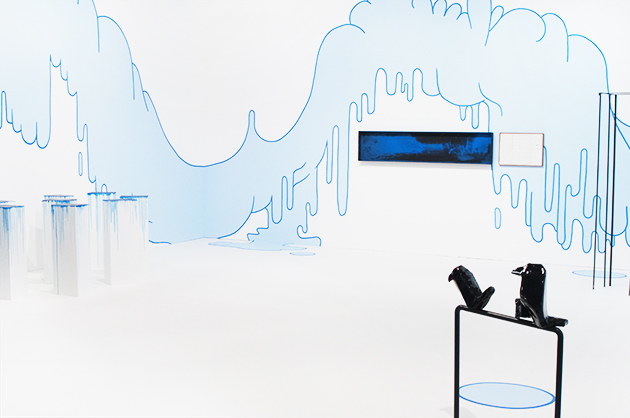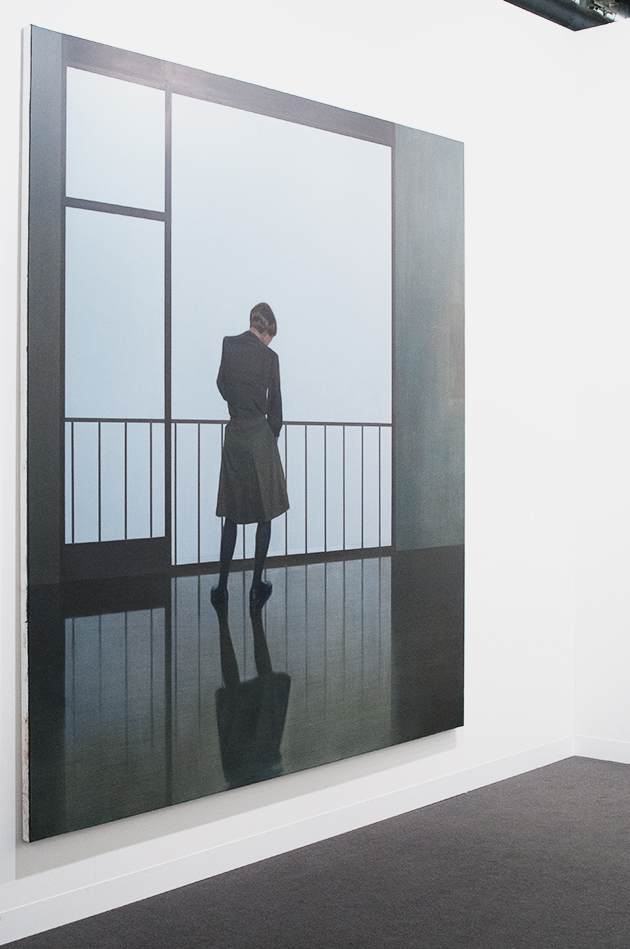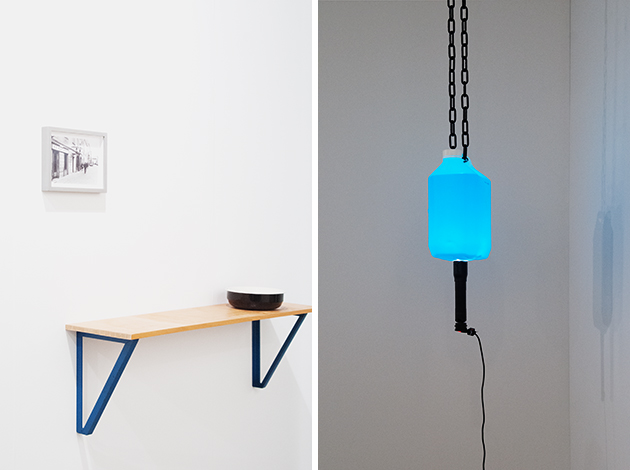 But what really makes the difference is Art Unlimited in hall 1. Allowing the exhibitors to put on display monumental works, exceeding the size of a normal stand, this important section of the fair, presents, among the others: the amazing Matrice di Linfa (Matrix of Sap) (2008) by Giuseppe Penone, a 46m imposing and significant work based on the morphology of a tree, elaborated through resin, terracotta and leather to show the life sap of nature; Arte Povera and its strong sensory effect is featured also through the igloo of brushwood, steel, stones made by Mario Merz. We considered absolutely cool the presence of Christian Marclay with his Shake Rattle and Roll (Fluxmix), an installation of 16 videos playing simultaneously on monitors arranged in circle and displaying the artist's hands manipulating Fluxus objects. The result is a kind of a visual concert, producing an absurd, hypnotic symphony. Ryan Gander exhibits a film production entitled Imagineering (2013), a short movie recalling in all a perfect governmental positive advertisement, and Bruce Nauman, one of the pioneers of Post-minimal and conceptual art, presents the Raw Material with Continuous Shift – MMMM, 1991, a single video shoot looped in two monitors, one upside-down, depicting a turning head with shifts in color.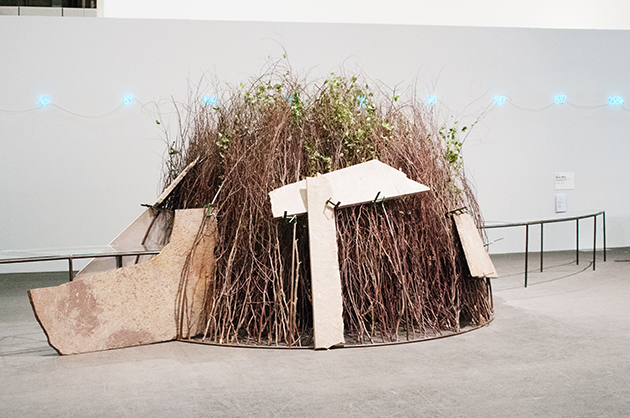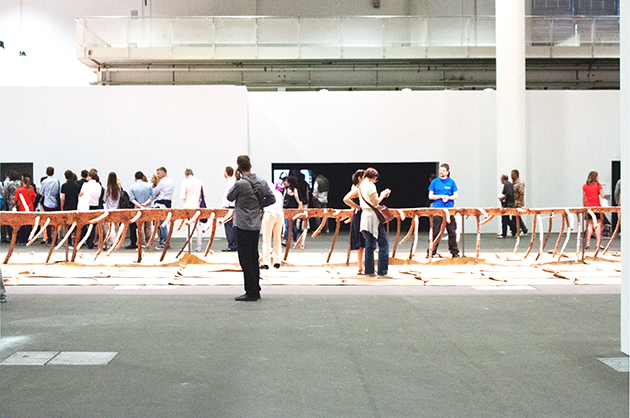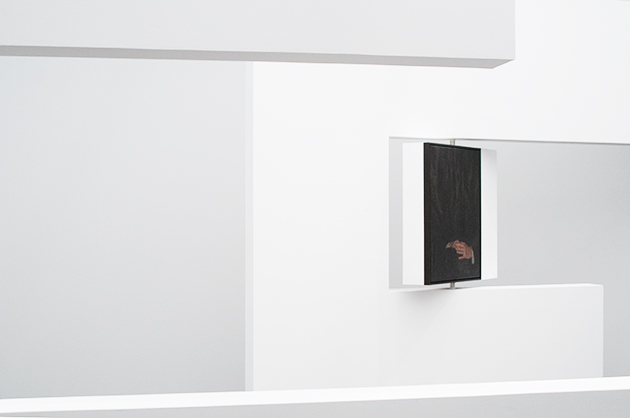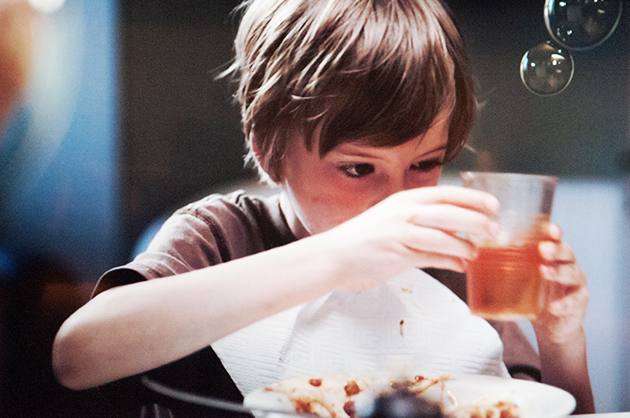 There were so many things to enjoy in Basel, but unfortunately times goes by so fast when you're having fun… see you next year!
Monica Lombardi – Images courtesy of Agota Lukyte