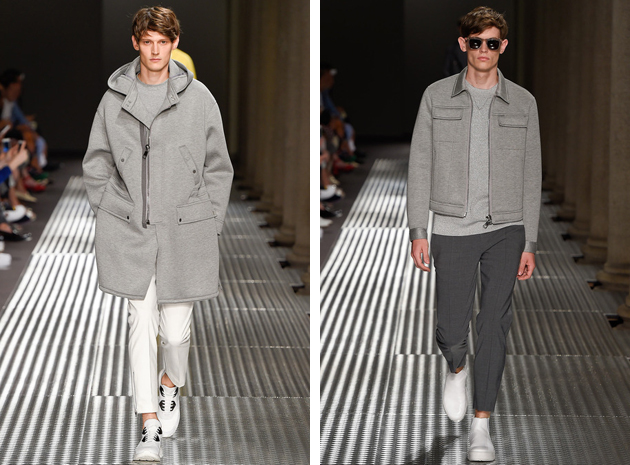 If London is considered the rich soil of fashion originality, Milan is surely the one of tradition and craftsmanship. For the next Spring-Summer 2015 season, the breeze seems to bring a more relaxed and comfy approach, not excluding elegance, although giving it a brand new and extremely contemporary twist. Two trends we saw on the catwalks seem to particularly meaningful: technical detailing – often combined with contrasting preppy looks – and monochromatic suits.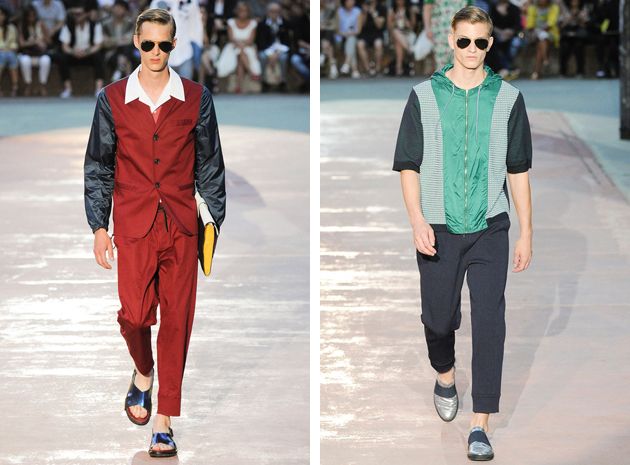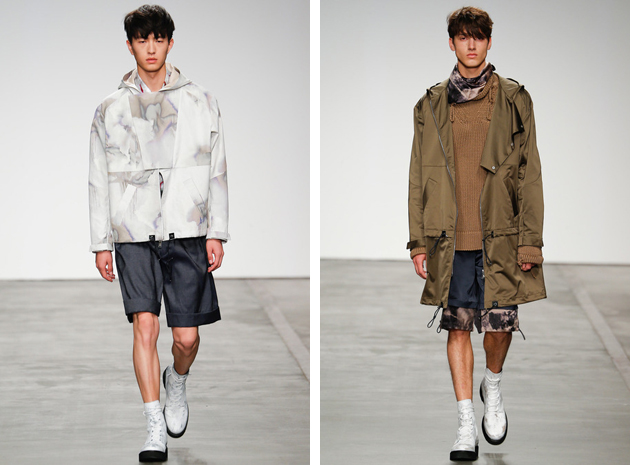 Let's start from the first trend. The adjective "technical" in fashion usually refers to a certain kind of garment – even the most traditional one – made precious and unique by adding sporty details in very technical fabrics. One of the best examples of this trend is Neil Barrett. Clean and pure silhouettes, restricted color palette and digital prints, distinguish themselves thanks to modern materials used on Seventies-style shapes: like the slim jackets or even the elastic bands on sartorial pants. Antonio Marras followed a similar path when he decided to focus on Gigi Riva – an Italian 60s football player – and presented a burgundy tuxedo with waterproof sleeves or simple shirts embellished by hoods. No less technical were the choices of Ports 1961 and Iceberg, where the first played with the contrast between bourgeois looks and flashy clothing, while the second did the opposite.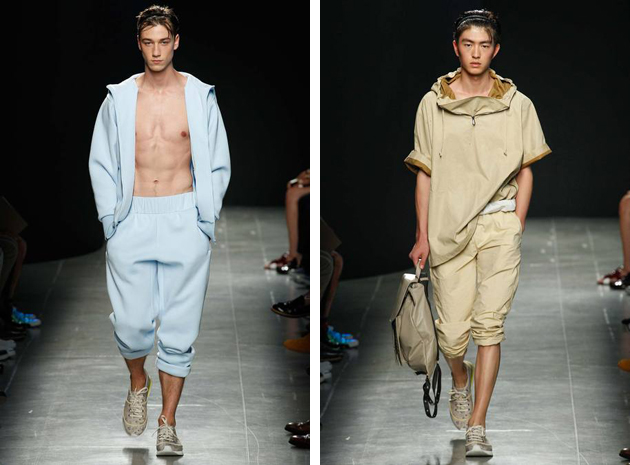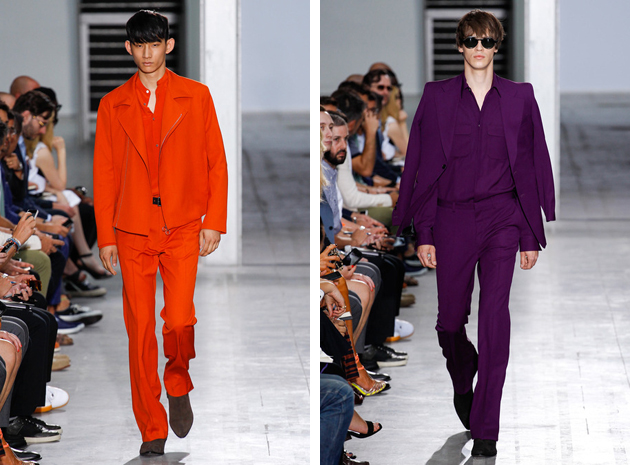 We already told you about monochromatic looks. This trend is slightly different, since it does not involve womenswear. From Costume National, where Ennio Capasa took inspiration from legendary rock stars and developed a very Seventies oriented collection characterized by vitaminic shades – the total purple look was a step forward –, to Bottega Veneta, probably the most casual collection of the season, where plenty of male models strode down the catwalk wearing ton sur ton looks. Many brands with completely different philosophies, aesthetic appeal or even generational references – like Versace and Andrea Pompilio – were seen embracing the same choices. It kind of makes you wonder, doesn't it?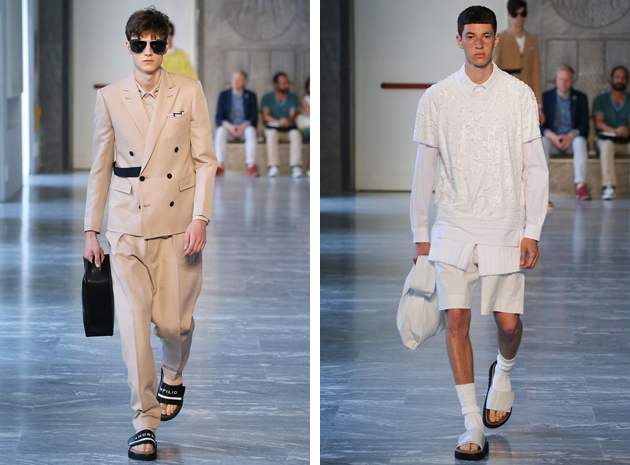 Francesca Crippa