Yesterday it was time for Ennio Capasa to make his addition to the Spring/Summer 2014 collections, and after showing in Paris for 23 years, he brought Costume National back to the show scene of Milan. The Blogazine caught a moment with the designer backstage after the show.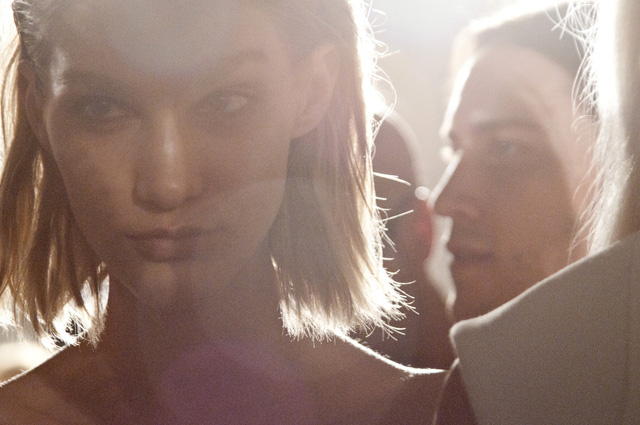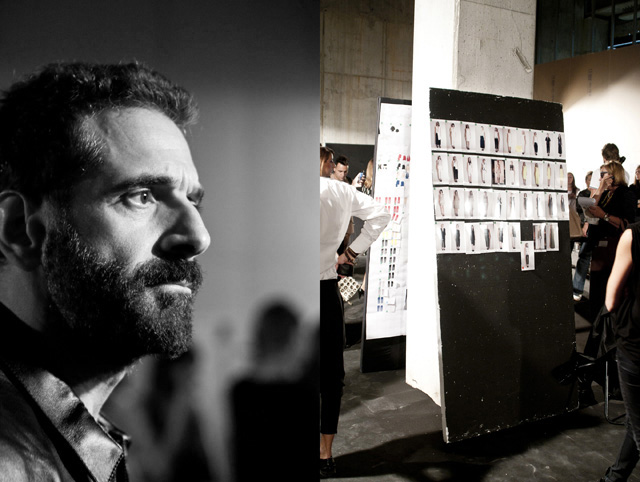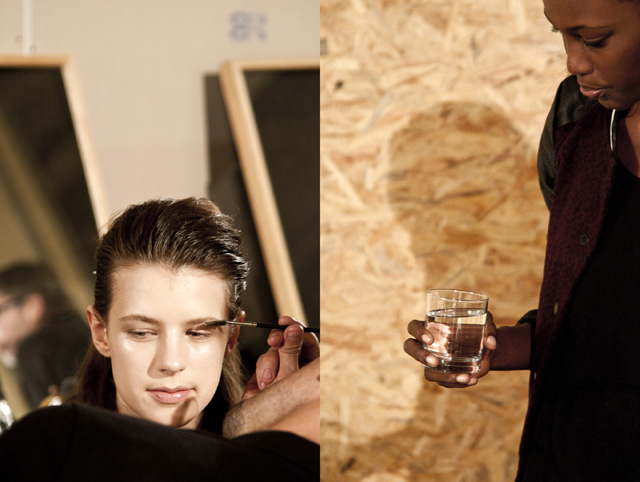 What are your first feelings now, right after the show?

They are positive feelings! I'm happy about it and I think the vibration, the energy, was good and this place is just amazing! I feel good.
What was the initial emotion that started this collection?

You know, when I start a collection I always think of construction and deconstruction, and because of this beautiful building that was barely just finished, I tried to think if there is something that has the same value, the same energy and if there is some kind of possibility to translate that into clothes.
You tend to implement menswear elements into the women's wear collections. Is it a result of your love for tailoring?

I cannot say that this is a masculine collection, but I can say it's a modern collection and I can say that tailoring is a treasure of Italy! This is the one place in the world where one has great suit tailoring. I think it's something fantastic and I like to touch that part. Actually, what I like is when we can touch the past but merge it together with the future, and that is what's very very important to me.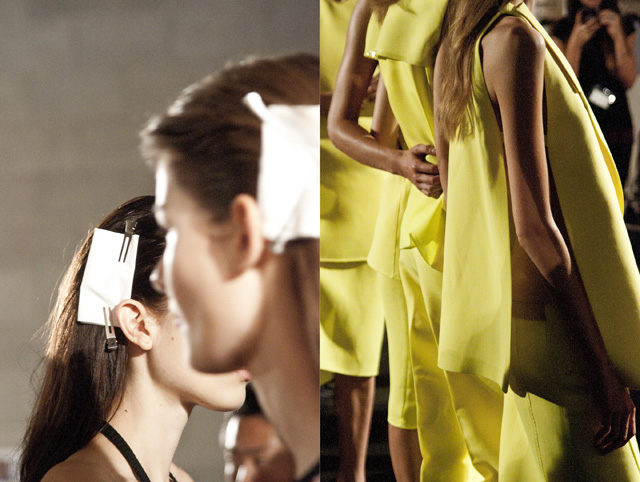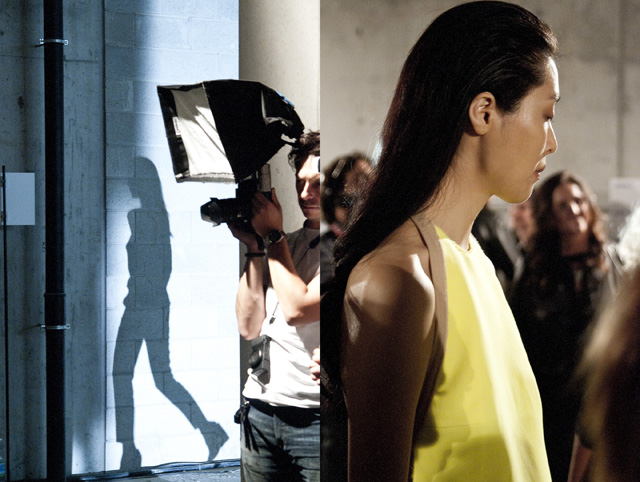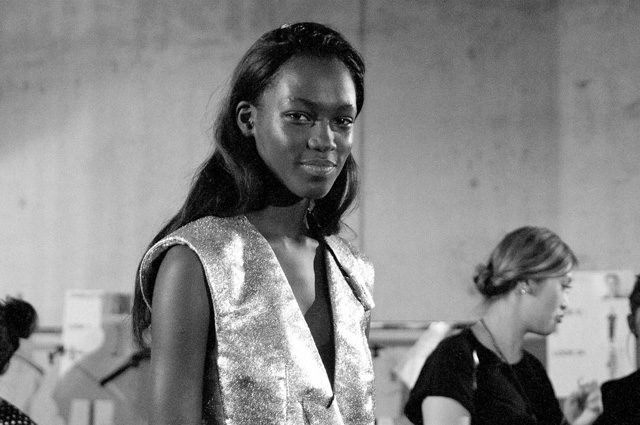 Your work is famous for its innovative approach but also this passion of yours for Italian tailoring. What's the trick for finding the perfect balance between the classic elements and the evolution and innovation of things?

Oh you never know how it will go! Sometimes it turns out better and sometimes not, one collection is more successful than another but it's this balance that you talk about that is the achievement, the point I want to arrive to. I think this collection was quite well done in that sense, there was a good balance. I've been working in fashion for many many years and some collections have of course been less balanced. This time I think the collection is very strong.
When you first live streamed a fashion show you were a pioneer in spreading fashion that way. What are your thoughts about the extreme width that new media has created in the fashion landscape today?

When we made that streaming, it was the first in the world. We, my brother and I, believed, or smelled, that it was the future and we are very happy about being the first ones in the history of fashion live streaming. I think it's like when the first people used electricity. It was something incredible, but now it's part of our daily lives and it's something natural.
Your reality on the runway is very much the reality and experience of the clothes that your end customer receives too. Is it important for you to create clothes that work as well on the runway as on the street?

For me it's absolutely important! I think the 'catwalk fashion' is coming to an end. Fashion should be strong and there must be innovation but in the same time it has to be fashion for the use in the real life. It can be for a special occasion or a party, but it must be for real occasions.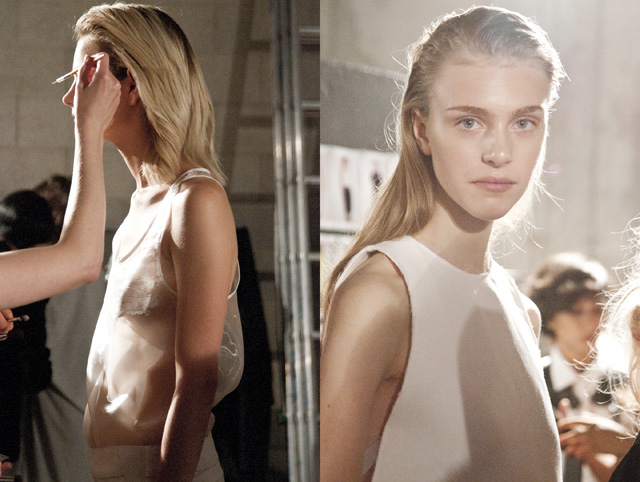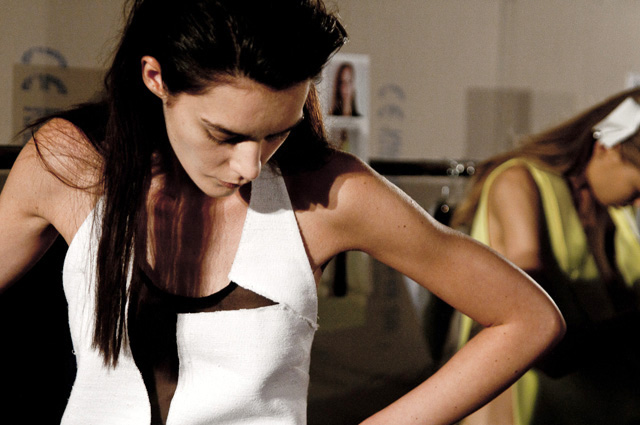 Interview Lisa Olsson Hjerpe – Images by Agota Lukytė