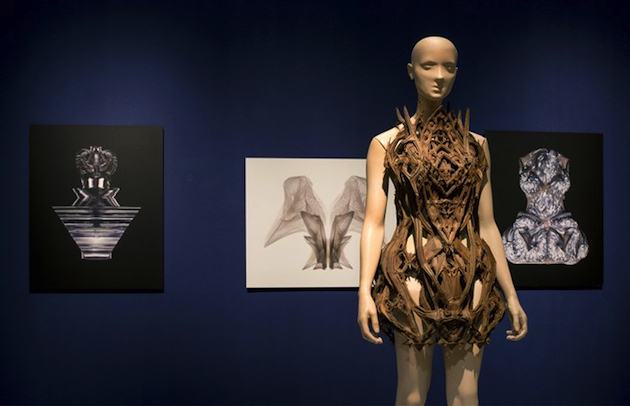 A first look at Iris van Herpen's work might leave you overwhelmed: at the crossroads between fashion, art, sculpture and technology, her work doesn't fit comfortably within traditional cannons of neither one of these fields. What is, then, the meaning of van Herpen's work? Should her technically sophisticated and formally sculptured garments push the boundaries of art, fashion or technology? A recent exhibition at Design Museum Holon tries to present a possible answer to this question by presenting an extensive exhibition of Iris van Herpen's collections.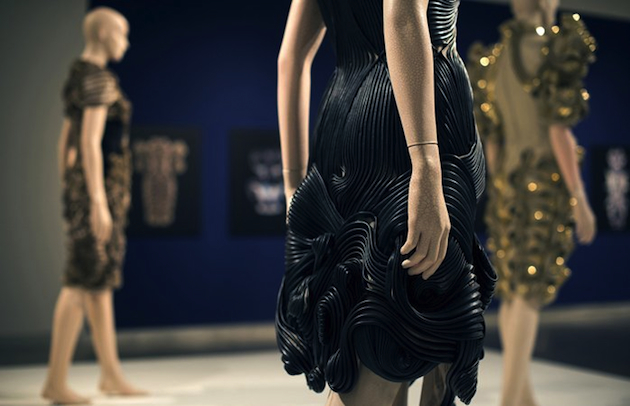 Iris van Herpen studied fashion at ArtEZ Institute of the Arts before undertaking an internship at Alexander McQueen. It is possible that McQueen's radical approach built the foundation for setting up her future approach to fashion through her own label, created in 2007. Iris van Herpen's design aesthetics is characterized by a mix of organic and futuristic elements which are used to build her unique and sculptural pieces. Her focus is primarily on the appearance and technical innovation rather than wearability and everyday use, pushing the boundaries of what fashion design can really mean. In a continuous dualistic dialogue between natural and artificial, past and present, van Herpen mixes together 3D printing and traditional crafts in order to convey the evolving nature of her projects. Van Herpen is a conceptual designer whose collection arise from a deeper vision of what clothes might mean today: an obvious example is her Radiation Invasion collection which communicates the extensive use of invisible radiation and signals that surround us, making telecommunication possible.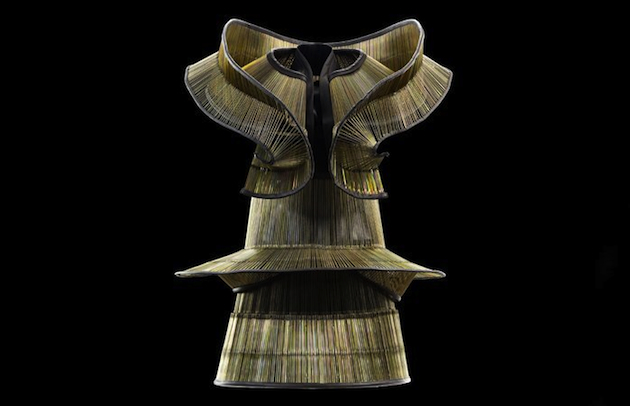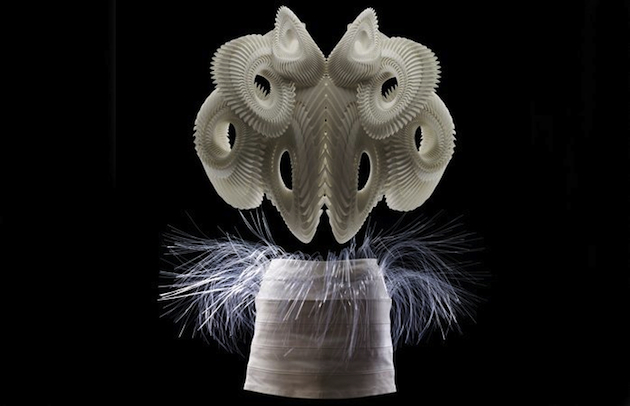 A true contemporary designer, set in-between tradition and modernity, Iris van Herpen is the protagonist of a new exhibition at the Design Museum Holon. Organized in collaboration with the Groninger Museum, the exhibitions features pieces from its rich collection, proposing a reading of van Herpen's pieces through their sculptural and conceptual qualities that stimulate further reflection on the phenomenon of fashion. The exhibition will run until March 7th 2015.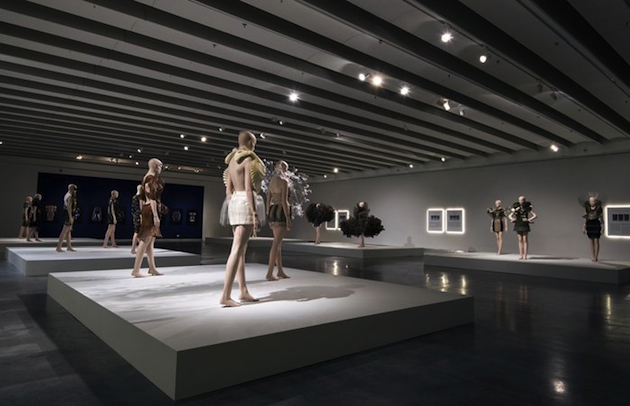 Hanna Cronsjö – Images courtesy of Design Museum Holon