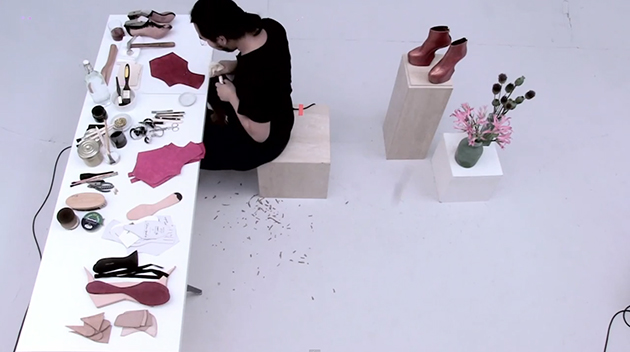 What is a wunderkammer? Historically, it is the place of accumulation: a space for people to keep interesting, loved, strange objects with no clear use or meaning. Fashion world's fascination with the theme of wunderkammer has always been tangible, as a way to keep trace of objects as well as references, instants, obsessions. SHOWstudio's SHOWcabinet, the gallery located in Belgravia's iconic Pantechnicon Building on Motcomb Street, has what it takes to be a modern wunderkammer: a physical place where art and fashion meet on a ever changing basis,where all its shifts are documented – and implemented with related contents – on its online platform.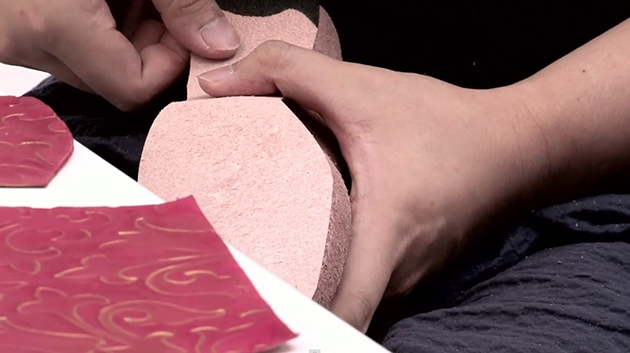 The first artist to show here was Daphne Guinnes, and this month the place hosts the works of the designer she is most tied to, Noritaka Tatehana. Defining him is not easy, but maybe the best title we could use is 'master of heels' – even if 'heels' in the western idea are, for him, a completely transfigured element. His practice, standing between craftsmanship and art, allows him to create pieces inspired by Japanese tradition, inflating his works with modernity, thanks to the use of avant-garde techniques derived precisely form the mastery of traditional crafts.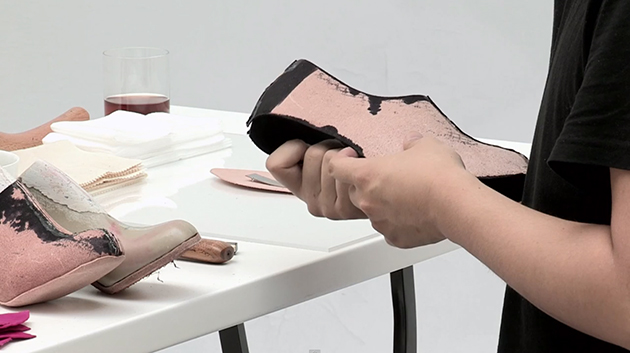 For Tatehana, appearance is everything: drawing inspiration from Japanese courtesans – the Oiran – every piece is a complex ensemble of precious materials, unexpected forms and incredible details. Looking at his works is a new way to experience Japanese art and to get a glimpse into traditions and culture, without necessarily understanding them: enjoying his works is, first of all, agreeing to pure aesthetic contemplation. Together with Tatehana's works, SHOWCabinet showcases the photorealist portraits of artist Taisuke Mohri, whose poetic merges motifs both from the East and West; illusion, mirrors, cracked surfaces which blur the line between reality and imagination.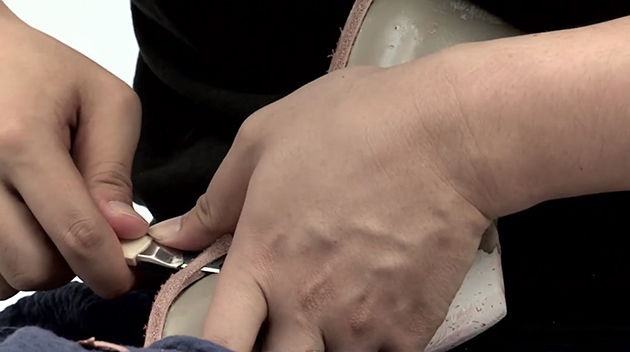 Even the very moment of creation is documented in this modern wunderkammer. Prior to the exhibition, Tatehana created a pair of shoes right in front of the camera. As Nick Knight stated: 'We actually want to show the process of creating art, so we show people how the artist works and we allow people into that moment.' Thanks to technology and video, and to collaboration with hybrid personalities like Tatehana, whose work cannot be assimilated to just one discipline, SHOWstudio has given new life to the Wunderkammer, proposing a new democratisation of not only art, but of the creative process itself.
Marta Franceschini