Castelvecchio Museum is a jewel located in Verona, northern Italy. It was built by Cangrande II della Scala in the middle of the fourteenth century, and was restored by Carlo Scarpa, between 1959 and 1973.
Oriental or Gothic character emerges in this project – both influenced by built traditions of Venice, which was a cosmopolitan city with trading history, but also by an Eastern influence due to Scarpa's admiration of Japan.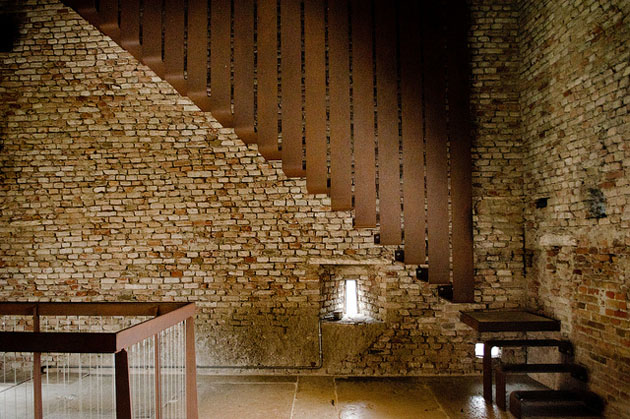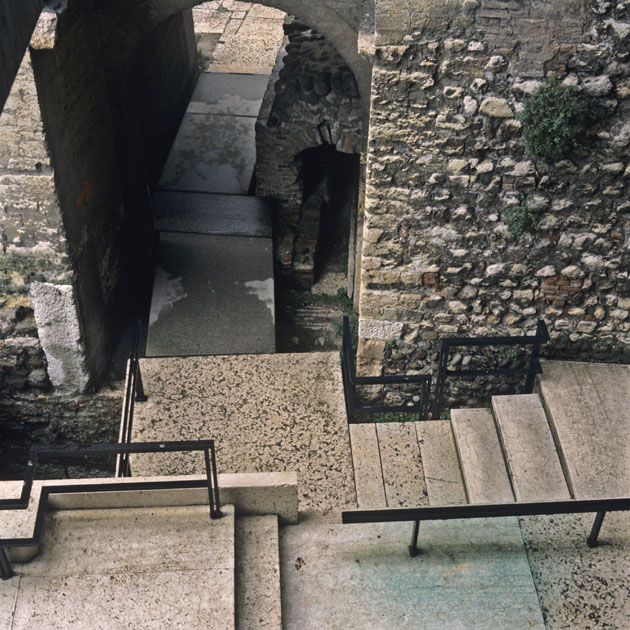 "Castelvecchio was all deception," said the venetian architect in 1978, with regard to the elevation which leads to the courtyard. "I decided to introduce some vertical elements to break up the symmetry as the Gothic demanded. Gothic, especially in his Venetian form, is not very symmetrical."
Castelvecchio shows more than anyplace else how Scarpa's architecture is based on juxtaposition and reconnection of the spaces with distinctly modern elements and his choice to expose, rather than brush over, the differing layers of history. Complexity is often perceived as counteractive to good modern design. It does not constitute the safe course, but within the work of a great artist/architect, well-handled complexity lends a project virtuoso quality.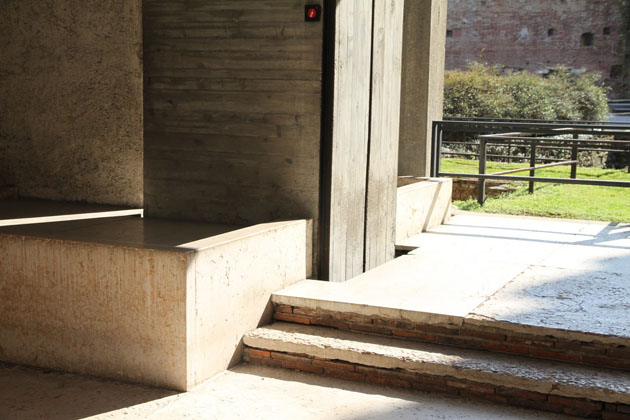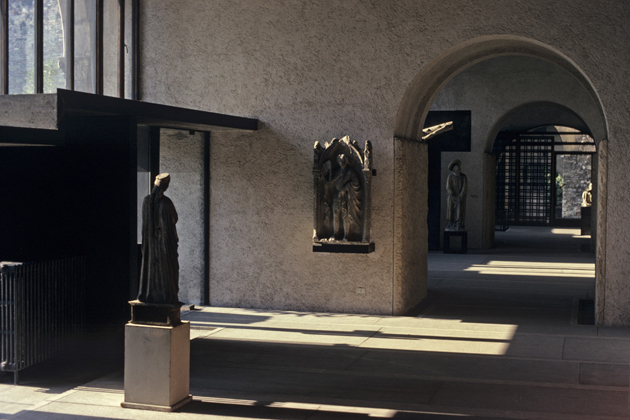 Through a simple variation in levels and falls, Scarpa has created a deeply felt separation of the elements, within an area in which many parts converge. This is because (in psychological terms) level paving and steps feel completely different, and even though the steps are extremely shallow, they still register to our brain in a similar way to conventional steps. It is interesting to compare the entrance stairs with prints by the Venetian artist, Piranesi. These dramatic scenes illustrate a series of structures in which landings project forth into subterranean spaces. They are 'architectural dreams', and the space that Scarpa created, is an example of the poetic character that resonates through much of his work.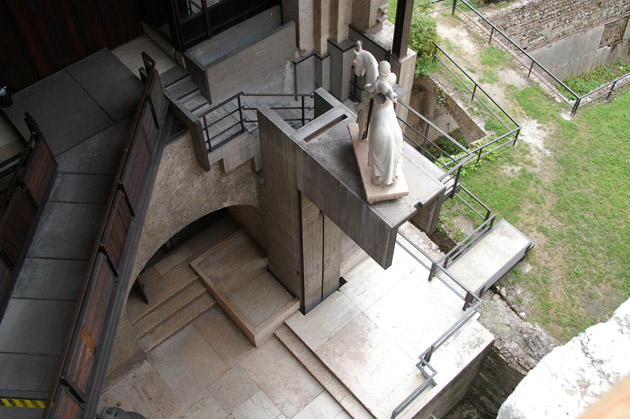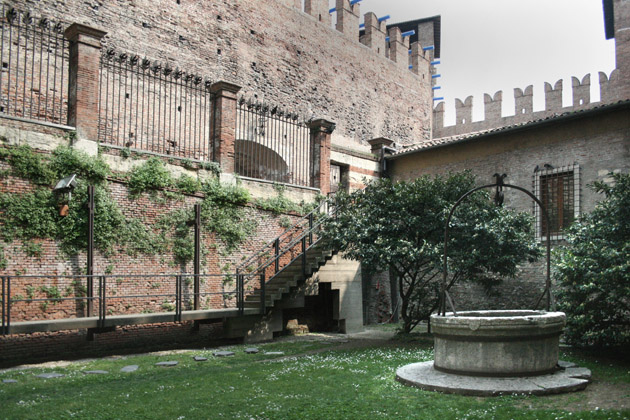 The pattern used and the walls adorned with square sets of various colours of Prun stone, a limestone from Verona, reflect the architect's interest in the work of the modern artists, Piet Mondrian and Paul Klee and in vernacular materials (the roughly textured finish, emulate the character of historic walls). Manipulation of the qualities of the materials, the sophisticated grammar of his paving pattern and the details of the steps are good examples of his ability to imbue junctures with a profound beauty. The point at which two points meet can often be perceived as a problem by architects or designers; a problem that needs to be solved. Within Scarpa's work, the joint is an opportunity that provides detail and can expose the nature of an object. Any seemingly unnecessary gesture, which may have had a practical purpose in protecting some parts, appears as a poetical touch.
Scarpa's sensitive consideration of materials and details helped his work to achieve a sense of continuity with the several historical layers. As an example of the way in which tradition can form an integral part of modern design, Castelvecchio is a masterpiece.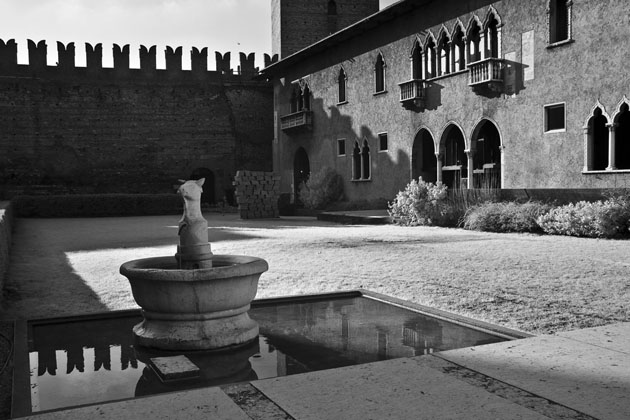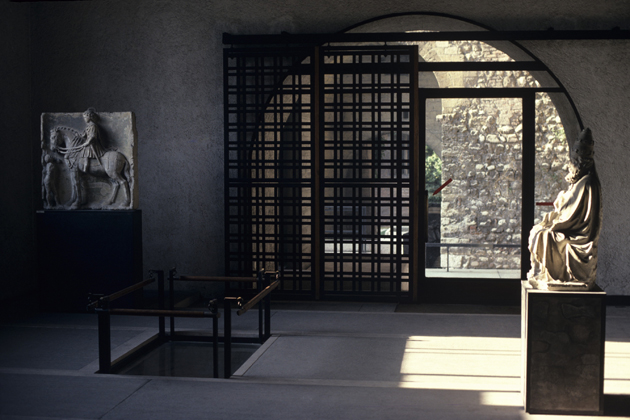 Giulio Ghirardi