Last moments of August have arrived, and we want to give you few music suggestions to stay a moment longer in the last summer month.
Vondelpark – Closer (FaltyDL Blueberry Remix)
FaltyDL fresh from his new label, Blueberry, comes up with Happa to remix a track of the young English trio: Vondelpark. "Closer" shows as a very future garage track that the lovers of the genre will surely appreciate. Listen here.
FKA twigs – Water Me
The Young Turk, label of the XX, puts its hands on that little treat of Twigs, which for the occasion changes moniker in: FKA Twigs. Her debut album, Ep2, will be released in September and will be co-produced by Arca, already seen and heard in Kanye West's Yeezus. Minimal and hypnotic track recommended to fans of the XX. Listen here.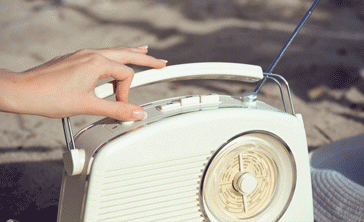 Lil Silva – Salient Sarah (feat. Sampha)
Out for the radio transmission of Zane Lowe, the track is a sneak preview of the EP signed by the London producer Lil Silva: The Distance, released in the beginning of August. The track is enriched by the voice of Sampha, new phenomenon of the English post-dubstep scene.
CFCF – Jump Out Of The Train
This track is an anticipation, and we are talking about Michael Silver with his electronic project CFCF. The EP in question is Outside, which will be released on 21th October. "Jump Out Of The Train" is a 6 minutes pearl, very simple and full of synthesized voices.
Supreme Cuts – Envision (ft. Channy From Polica)
Already known for having produced tracks for Haleek Maul, this time to give voice to their base trance / house there is Leaneagh Channy of Polica.
Enrico Chinellato