Fashion has always found inspiration for the present by looking back to the past. FIT Museum celebrates this typical attitude by an historical exhibition called RetroSpective. 
By grouping together different and distant ages – there's for instance a circa 1939 evening dress by Elsa Schiaparelli displayed with a 1988 Carolina Herrera's and an ensemble by 1999-2000 Anna Sui – the aim of the show is to present that perpetual link between various approaches and similar references. From ancient Egypt to Greece, up to Byzantium, 250 years of clothing are examined by comparison, with a special focus on silhouettes.
As the design scholar Elizabeth Guffey cleverly observed in the book Retro: The Culture of Revival, "Since World War II, there has been a popular thirst for recovery of earlier, and yet still modern, periods at an ever-accelerating rate". The book explores indeed the ambiguous cultural meanings of the term "retro" and tries to reveal why some trends never come to an end and periodically come back; RetroSpective retraces the same path by underling the importance of the phenomenon.
The exhibit is organized by Jennifer Farley, with textiles by Lynn Weidner and accessories by Colleen Hill and will be open until November 16.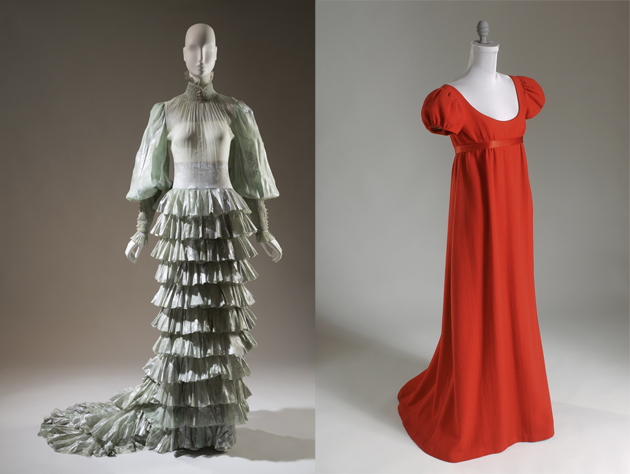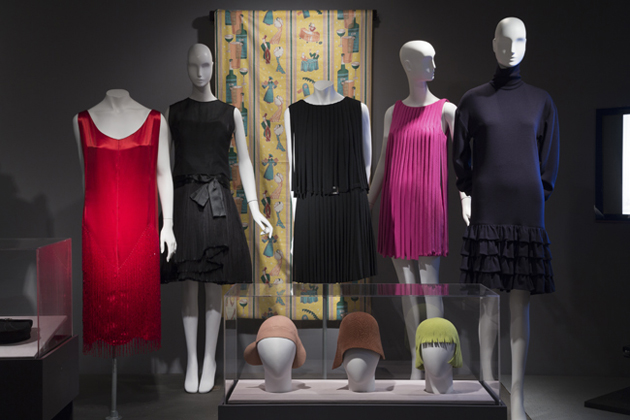 Francesca Crippa