An explosion of both colour and creative imaginationa were certainly the expectation for the Milanese fashion shows – and we are happy to say that they were delivered. Three trends in particular stood out as infiltrating and pushing fashion forward, without playing it safe.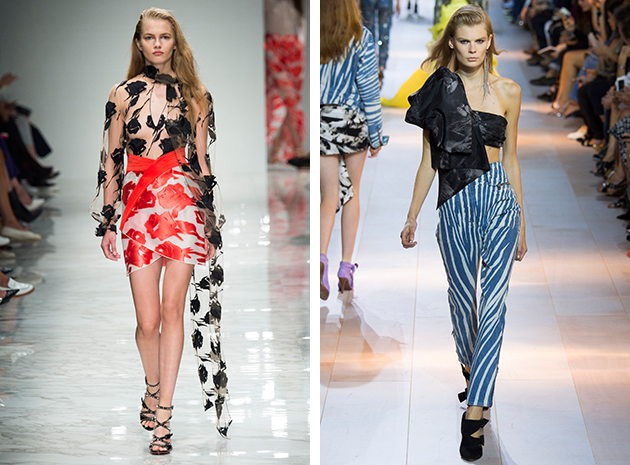 Mismatch – Letting pieces as well as styles emerge together to create a perfect unity was represented in many ways during Milan Fashion Week SS16. Blumarine married two different colours of the same print with the top having a much sheerer effect than the bottom or keeping everything exposed and adding a biker jacket to the mix. With an accentuating sash, the effect was much more bold and vivid. Roberto Cavalli and Les Copains both brought together mismatched elements of hard and soft. At Roberto Cavalli a romantic drape or ruffle met more rocker-style pieces which, in unison, created a fetching juxtaposition.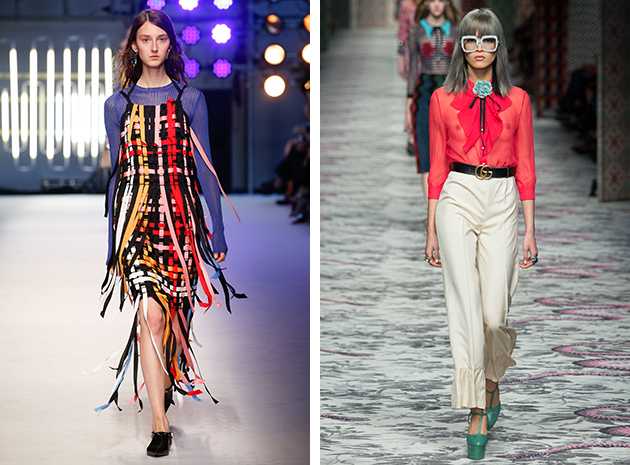 More on less is more – This upcoming season, an extra add-on carries all the weight on how to elevate a look from plain to perfectly fashionable. By starting with a rather simple silhouette, such as a blouse and pants at Gucci, a fashion forward look was thereafter created by adding more and more, such as ruffles on the pant leg and frills on the blouse until the finished product was not just exaggeratedly over the top, but interestingly original. Finding key pieces and adding unexpected elements was also a key trend presented at Fay. For example, a navy blue trench coat with an accompanying piece reminiscent of a corset made it go from safe to exciting. MGSM presented dresses in colour explosions and layered them on top of another piece, bringing a new thought to the concept of not only more colours but more layers.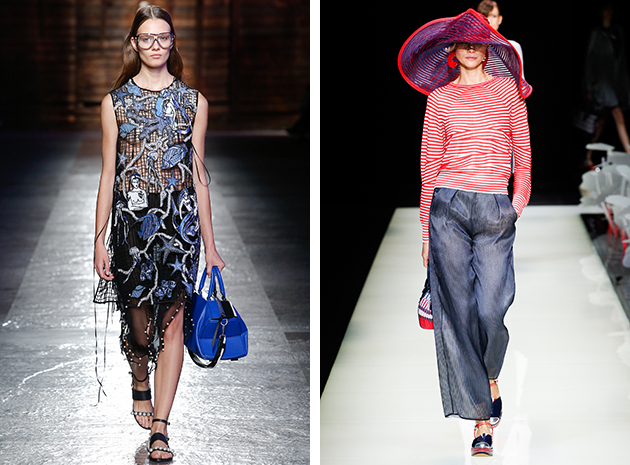 Oceanic theme – By the ocean or in it, several of the Milanese runways showcased preference for nautical themes from stripes and wide brim hats, as seen at Giorgio Armani to sailor and seashell embellishments showcased at Emilio Pucci. This trend was clearly making a big splash.
Victoria Edman