At the Milanese runways for the upcoming Spring/Summer season, this year it was all about technique and pushing creative boundaries. The print trends fluctuated, but there were a few standouts – as outlined below.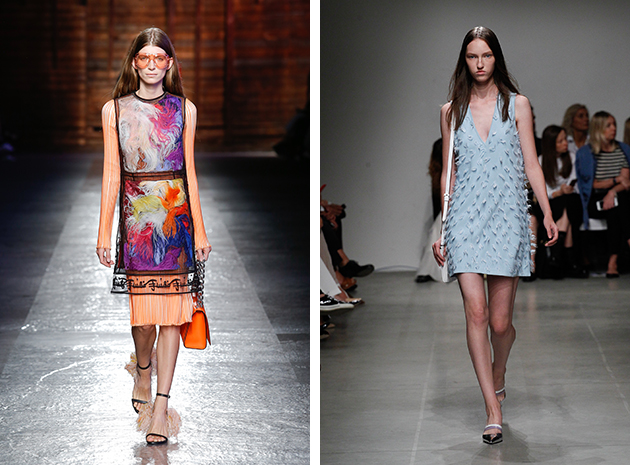 Feathers – Real or manufactured, this fashion week feathers were used as embellishments producing unique prints, movement and quite imaginative looks. Fashion label Marco de Vincenzo showcased looks where shredded textile in tone with the overall look had been added as a supplement, giving an illusion of feathers. The addition was fascinating and almost created an ombré effect. Emilio Pucci added colorful feathers to cover a pastel pleated dress – with the maison's know-how, it was pure artistry. Iceberg chose the romantic route, bringing feather details to traditional pastel dresses letting the application move and speak for itself.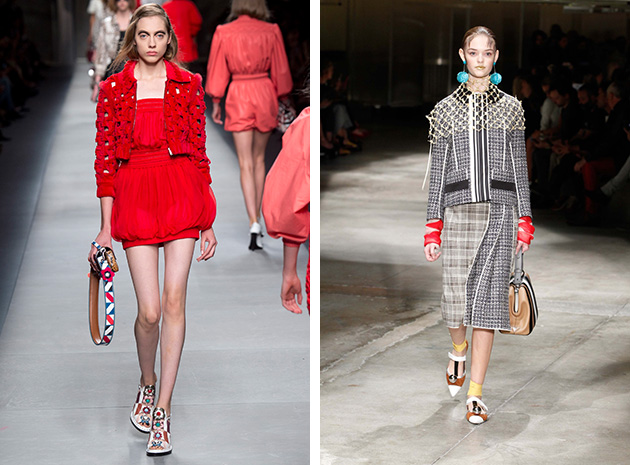 Gated Community – A weaving technique that created the pattern evocative of gates and fences was spotted on many Milanese runways. At Fendi, jackets were presented and recognized as instant statement pieces. Fausto Puglisi as well as Moschino, opted for an overlay with big grids generating a similar pattern. Over naked skin it was almost as an expansion of the cut-out trend. At Prada, a netting accessory affirmed the gate print trend as it added a grid to an otherwise finished look.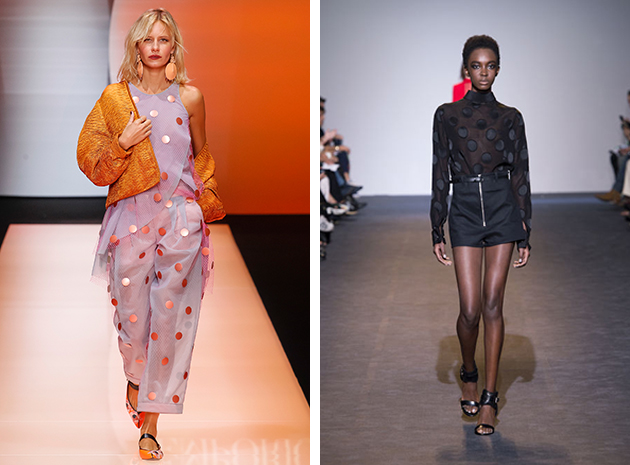 Spotted – Polka dot as well as eclectic circles were observed at many runways. Emporio Armani showcased a metallic spot that elevated a casual look to pure elegance. Tod's presented a look where holes had cleverly been punched in a white skirt with a paper bag waist, almost becoming an ironic comment on office attire. Costume National offered a black silk spot that on top of sheer material gave a sporty elegant touch to an otherwise simple look – minimalistic with a twist.
Victoria Edman