Charles and Ray Eames – The Films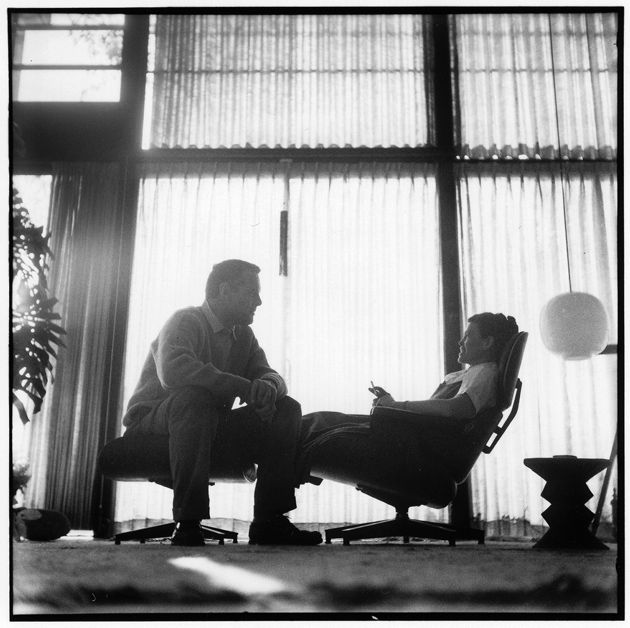 The legacy of Charles and Ray Eames is still one of the most relevant cultural heritages we have carried out from the sixties. The famous couple, known respectively as the architect and the artist, started their long work-life relationship back in the college years. 
Hundreds of successful projects that have crowned their collaboration, originated from a studio in Los Angeles that has grown up to be America's most creative site during the Mad Men years. 
Charles and Ray's career has recently been poured into a documentary. The film was appropriately titled "Eames: the Architect and the Painter".
The film in itself, apparently a feature created for mass audiences, doesn't reveal much to a design geek. Historically speaking though, it gives an insight into their studio and working method, narrated through a series of anecdotes told by their young collaborators. The movie actually reveals quite vividly the complex visual world the creative couple has brought to life during their career. 
One of the most interesting projects Charles and Ray worked on, surprisingly as it may sound, is not their appraised furniture.
The actual treasure revealed by the documentary is the way they made their short films. Guided by Ray's sensitivity that transformed everything in paintings, the filmography produced by the Eames' studio had the exact same goal of every other project: to communicate ideas. The extensive list of films is conserved today by "Eames Office", an association dedicated to communicating, preserving and extending the legacy and work of Charles and Ray. Comprising more than 100 films made between 1950 and 1982, it showcases videos like Powers of Ten, Tops, House, supreme examples of their wit and curiosity towards the world.
Rujana Rebernjak