Mind the Map
Everybody knows Harry Beck's map of the London Underground system: brightly coloured lines running only at right and acute angles, connected by circles and notated neatly in the signature Johnston typeface. It is arguably the most beautiful, influential and important piece of information design ever. Its magic lies in its ability to render an incredibly complex system eminently comprehensible through abstraction and good design: while it is geographically inaccurate, you simply can't lose yourself in it. For decades, cities the world over have tried to ape its intuitive simplicity and iconic handsomeness to no avail.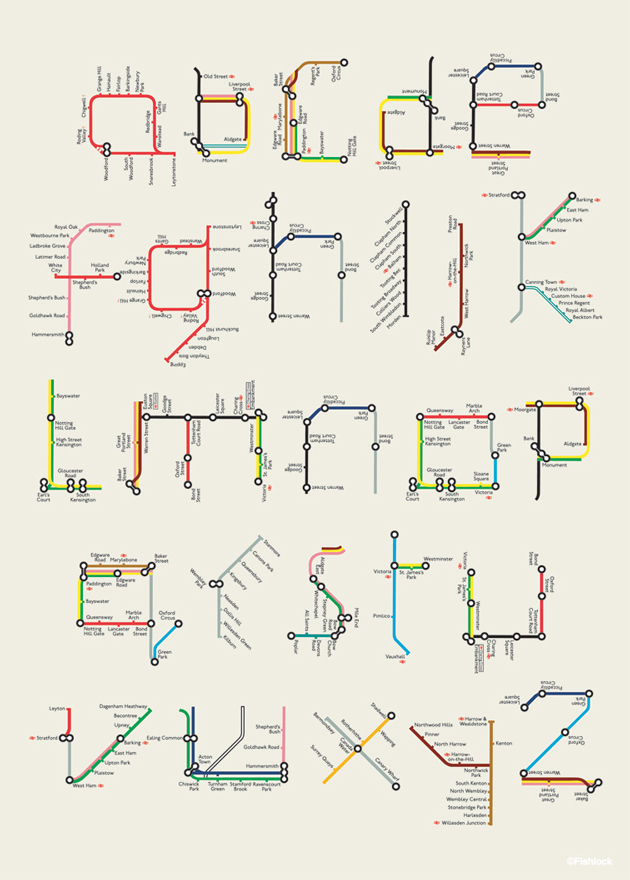 In the spirit of Beck's design, the London Transport Museum this week launched Mind The Map, an exhibition of iconic and newly commissioned artworks inspired by the map itself. Included in the exhibition are abstractions, deconstructions and reconstructions, including David Booth's legendary paint tube map for Tate Britain and Tim Fishlock's "A-Z" alphabet made from the hidden letterforms to be found in the map's many sinewy intricacies.The exhibition's ethos is "the maps in this exhibition are more about journeys than geography," and nowhere was this more clear than in Jeremy Wood ethereal "My Ghost" maps, in which the artist used GPS to track himself around London to reveal his phantom presence around the city.
Catch Mind The Map tucked in behind the museum's usual interactive collection of TFL history – 19th century train cars you can sit inside, classic Routemaster buses you can climb aboard and life-size models of 19th century subterranean tunnelling – running through October 28th at London Transport Museum's space in Covent Garden.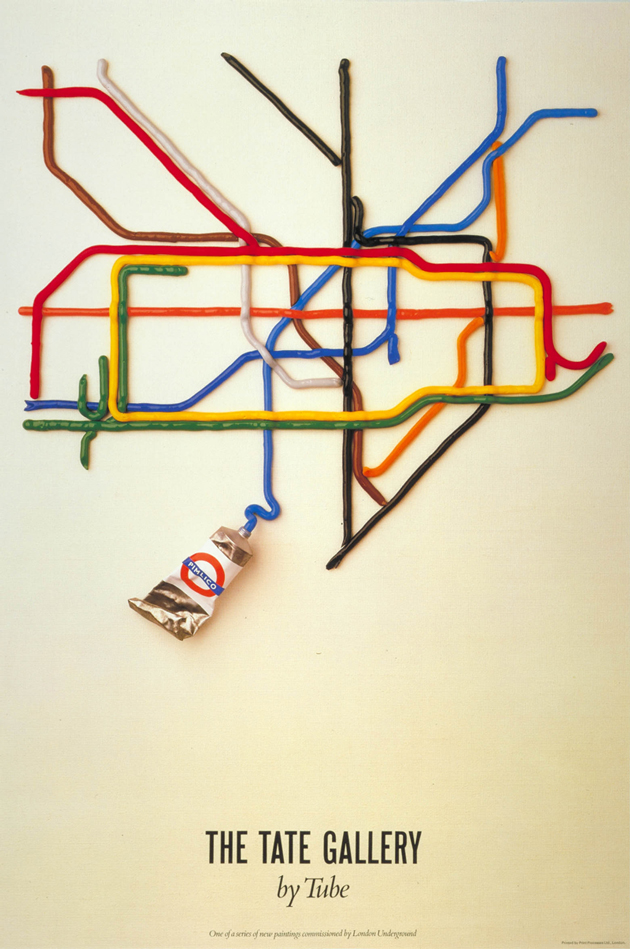 Tag Christof