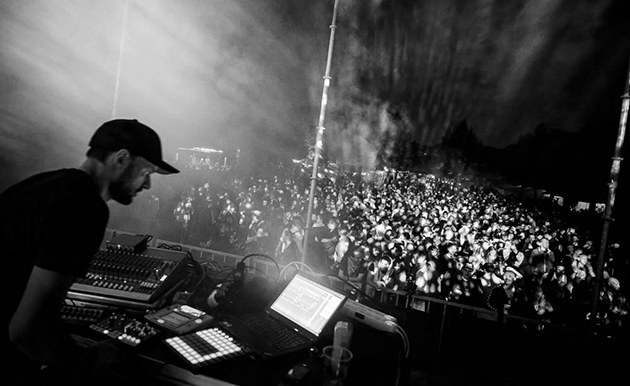 An electronic music festival displaces an experience that we may ordinarily associate with urban environments and neon lights, putting it instead in the broad light of day, in the middle of a field, under a winking star. We are used to hearing this kind of music in clubs, or, increasingly, in spaces devoted to the development and production of experimental music. This is because somehow incorporated into the broad church that we call electronic music can be almost any kind of experimentation with sound or multimedia, with technology and the integration of old and new, classic and avant garde, so that a harpist whose performance is made also of the unpredictability of an interactive video accompaniment belongs as much to this category as a regular DJ playing 4/4 beats at 180 BPM. Or whatever it is that they do.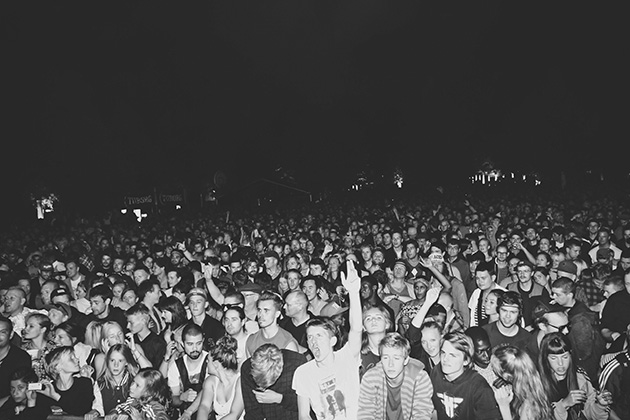 Here at The Blogazine we have found a few festivals which use this sense of displacement in the genre of electronic music to its best effect, by taking the audience outside of the normal club environment and by twisting and turning our expectations of the genre, combining music with new media, using new technologies to develop new sounds, or by simply using a variety of electronic equipment, which most musicians do. The digital era brings many new iterations of the music festival because it has both increased the rate of experimentation with new technology and also to some extent made people cherish these rare opportunities to hop off the internet and find one another.
Dekmantel , Amsterdam Amsterdamse Bos, Netherlands, 01\08\2014 – 03\08\2014
Dutch electronic music festival now in its second year which will feature Joy Orbison, Blawan & Surgeon, Robert Hood, Shackleton, 3 Chairs, Mount Kimbie, Daphni,, Plaid, Mortiz von Oswald Trio featuring Max Loderbauer & Tony Allen, Hessle Audio label showcase with Ben UFO, Pangaea and Pearson Sound and more.
Strøm, Copenhagen various venues, Denmark, 11\08\2014 – 17\08\2014
An electronic music festival in Copenhagen, Denmark, with shows and workshops by artists such as Copeland, Cooly G, Bonobo, Derrick May, Holly Herndon, Kuedo, John Talabot, Caspa and more.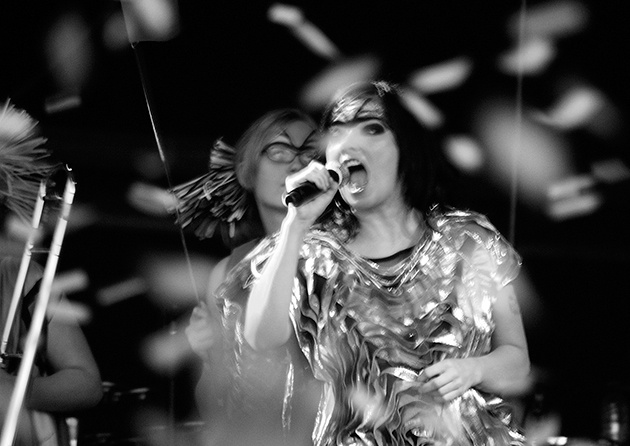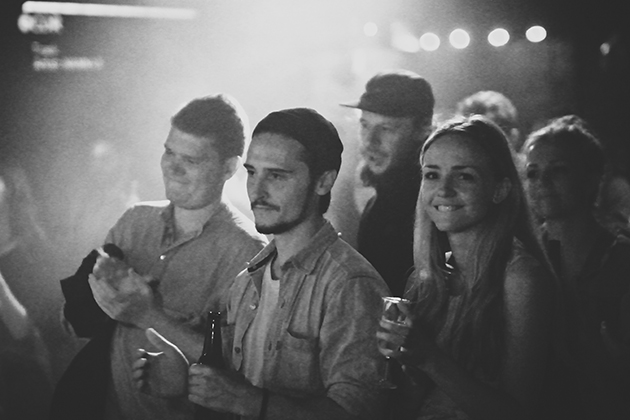 Nonesuch Records At BAM: Celebrating A Label Without Label, New York Brooklyn Academy Of Music, United States, 09\09\2014 – 28\09\2014
As part of BAM's Next Wave Festival, a series of performances to celebrate 50 years of the label. The programme includes The Philip Glass Ensemble & Steve Reich And Musicians, Alarm Will Sound, Youssou N'Dour, Devendra Banhart, Stephin Merritt, Iron And Wine, Kronos Quartet, Landfall by Laurie Anderson and Kronos Quartet (23–27), Rokia Traoré, Toumani and Sidiki Diabaté, Caetano Veloso, Robert Plant And The Sensational Space Shifters and more.
Bozar Electronic Arts Festival, Brussels Palais Des Beaux-Arts Bozar, Belgium, 25\09\2014 – 27\09\2014
Brussels' famed electronic and new music festival this year with Ben Frost, Nils Frahm, Kiasmos, Robert Henke, Tim Hecker, Young Echo, Powell, Thomas Ankersmit & Phill Niblock, Lumisokea, installations by Felix Luque Sanches, Quayola, Luc Deleu and more.
New Forms Festival, Vancouver Science World, Canada, 18\09\2014 – 21\09\2014
Digital music and art festival with performances by Murcof & Anti VJ, Helena Hauff, Inga Copeland, Hieroglyphic Being, Oneohtrix Point Never, Morton Subotnick, Scratcha DVA, Visionist, Bochum Welt, works, lectures and screenings by Lis Rhodes, Kevin Beasley and more.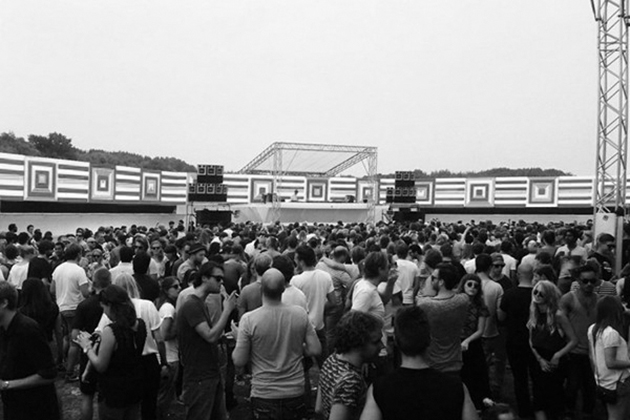 Phono Festival, Odense, Various venues, Denmark, 10\09\2014 – 14\09\2014
Electronic music festival on the island of Funen in Denmark with Holly Herndon, NHK'Koyxen, Stellar Om Source, Roly Porter performing Life Cycle Of A Massive Star, Bass Clef, Torn Hawk & Karen Gwyer, Basic House, Wanda Group and more.
Fort Process , Newhaven Newhaven Fort, United Kingdom, 13\09\2014
Sound art and contemporary music one dayer with installations, talks, performances and more with Peter Brötzmann & Steve Noble, John Butcher, Max Eastley, Thomas Köner, Zimoun, The Artaud Beats, Sarah Angliss, Michael Finnissy, Poulomi Dessai, Part Wild Horses Mane On Both Sides, Philippe Petit and more.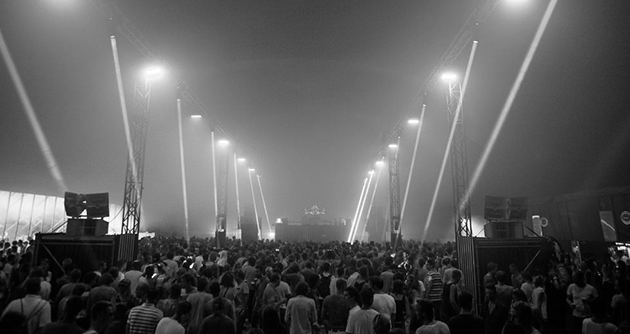 Philippa Nicole Barr