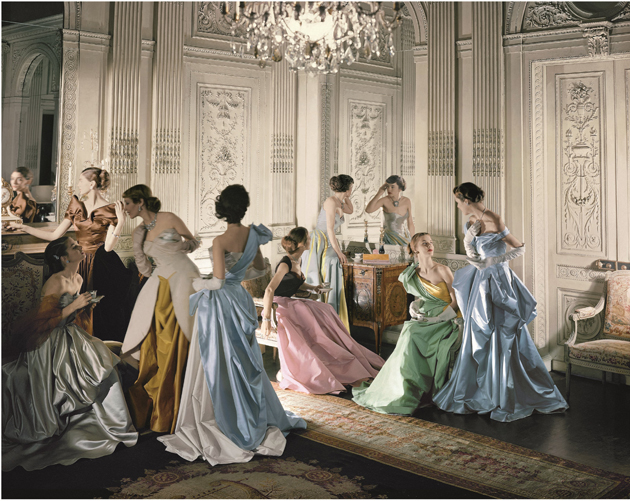 Being a designer means setting up questions, problems, and trying to solve them with creativity and wit (or, better, finding other problems and raising other questions related to the first: which is how we get to progress). Charles James, an individual with a pure designer mentality, decided to commit himself and his life to an object he considered 'intrinsically wrong'. To improve it, shape it, transform it. The 'object' in question was the feminine body.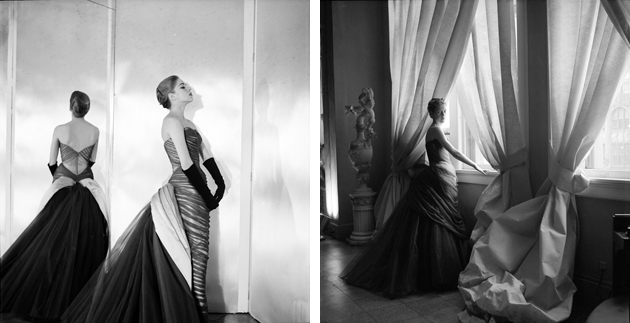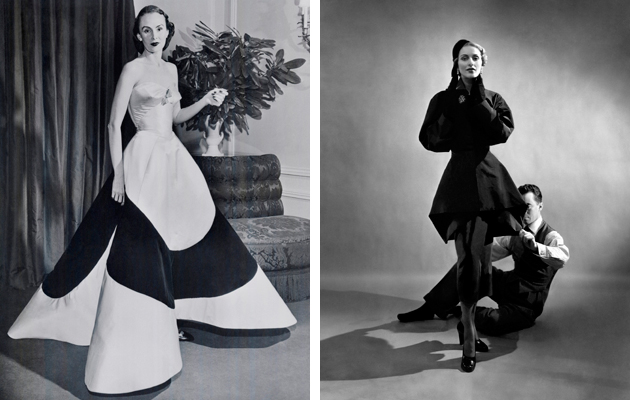 Charles James, raised in England but living and working in Chicago, his mother's hometown, decided to become a fashion designer as a prank to his serious father. What was initially seen as a pure act of disrespect is now praised as one of the most notable achievements in the history of american fashion; Charles James is remembered as the greatest American couturier, praised by Christian Dior and Cristobal Balenciaga. His clothes are now seen as symbols of a certain kind of society, well fixed in time and space, surrounded by a nearly forgotten ideal of glamour and luxury. The eye James used to watch the female figure was not that of the estimator, but that of the scientist; at the basis of his creative process stands a clinical analysis of what was wrong in the body, what was inconsistent with proportional parameters and what could be artificially fixed.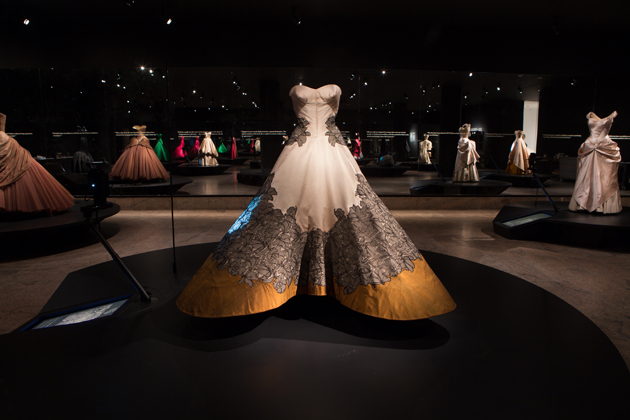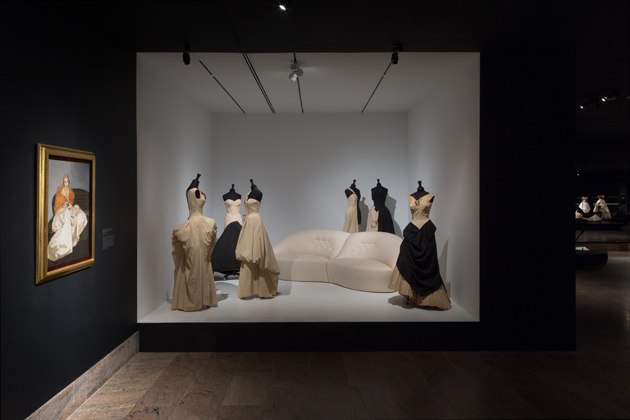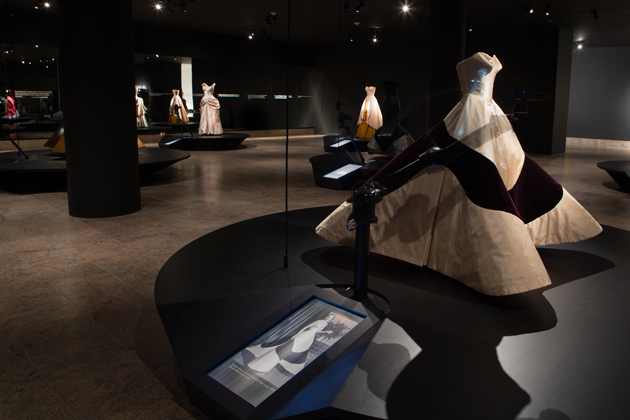 The exhibition now on stage at the Metropolitan Museum of New York tries to give a reading of James' creations beyond than the essence of a gown, proposing two levels of interpretation: the wonderfully made clothes, which speak for themselves, and their construction, their 'secrets', revealed by preliminary sketches, materials and 3D video animations. Charles James: Beyond Fashion gathers more than sixty of the designer's most iconic creations, produced between the 40s and the 50s, giving great importance at the nearly scientific process that brought those pieces to life. By definition, going beyond implies crossing the limits, be it of a physical space or a discipline, passing through the boundaries of something else. Mathematics applied to fashion design, science paired with the ephemeral, interwoven in the seams of ball gowns, apparently made to become 'mere' poetry (as Monsieur Dior defined James' work).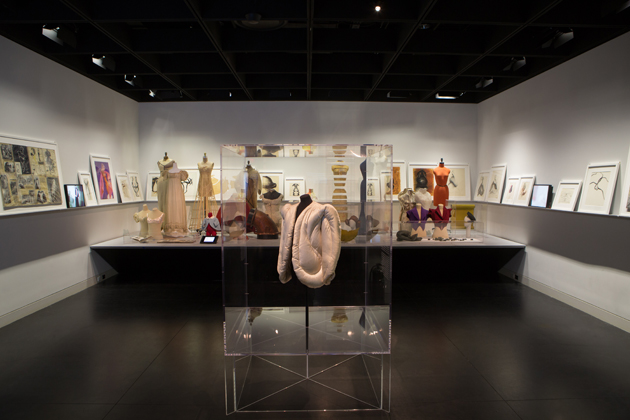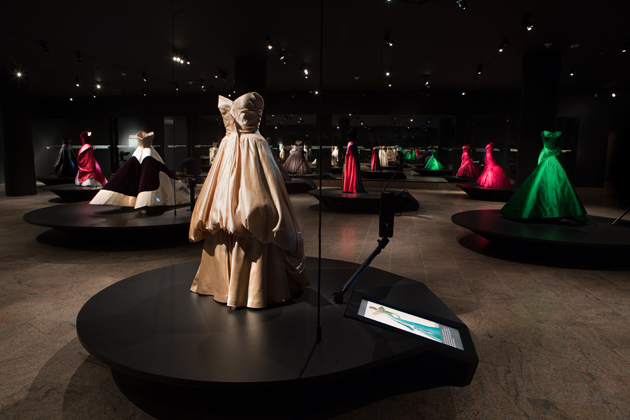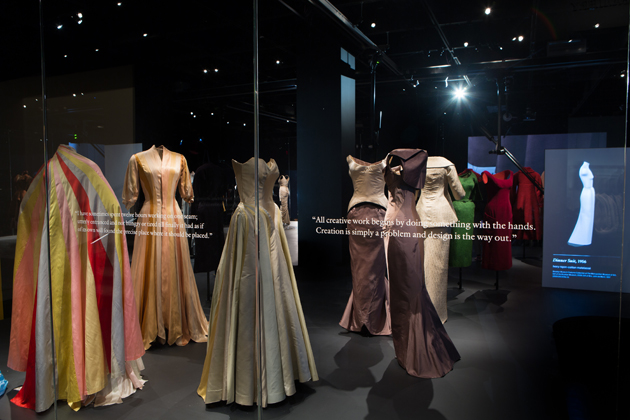 The decision to put the design process on stage permits to retrace a portrait of James as a designer and technician, purged by various reports of his disposition and manners (bad, very bad, indeed). The will of the curatorial team, with Harold Koda and Jan Glier Reeder at its head, to present James as an engineer more than a couturier pays respect to his personal story and also to his nature and ideas: the body as a perfectible structure, the cloth as a medium. It also permits to reread his work inscribing it into new categories, inspected and experienced by some of today's most interesting curatorial practices, able to build a conversation and a discourse between superficially opposite objects.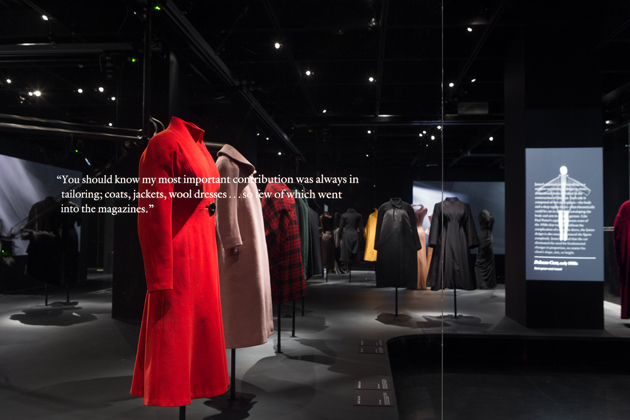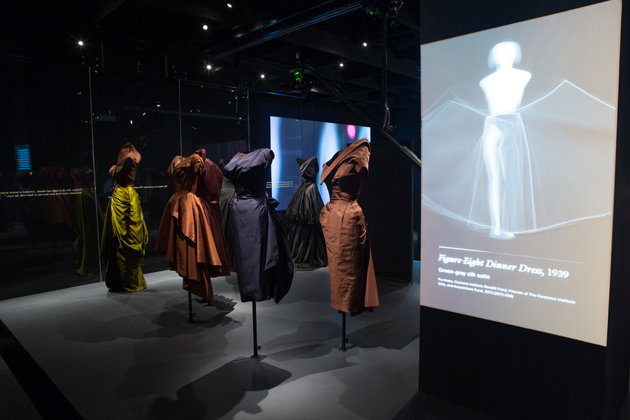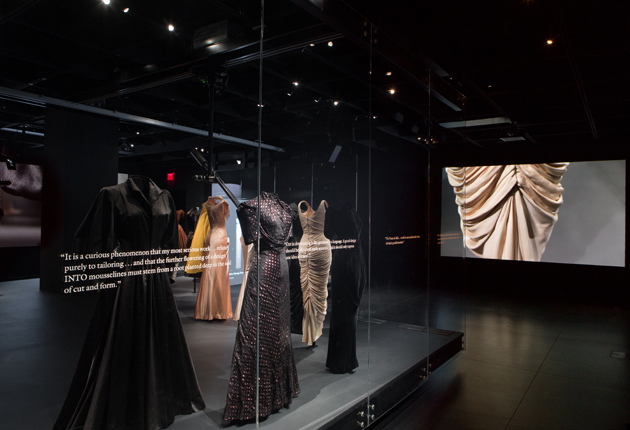 Charles James: Beyond Fashion will run until August 10th 2014 at the Metropolitan Museum of Art in New York.
Marta Franceschini