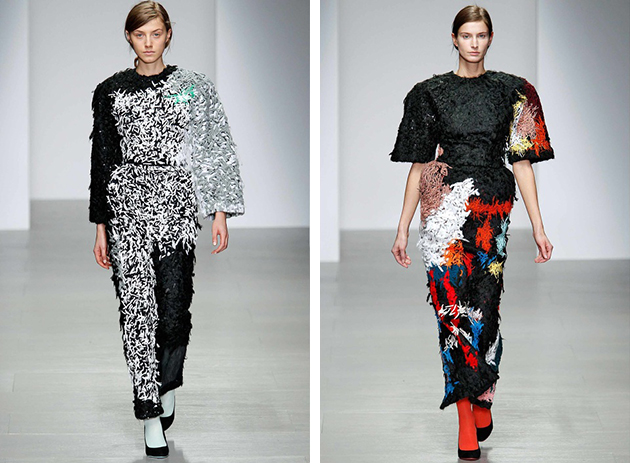 True fashion talents rarely have time to waste – as soon as they graduate, the most innovative fashion designers usually either establish their own brands or are lucky enough to work for some of the greatest fashion houses. One example is Anita Hirlekar who, after graduating from the renowned Central Saint Martins in London in 2014, launched her own label. Today Anita Hirlekar is one out of four designers that have been selected to present at Fashion Scout's Ones To Watch programme for Spring/Summer 2016 this September in a showcase that will take place at Freemasons Hall in London's Covent Garden.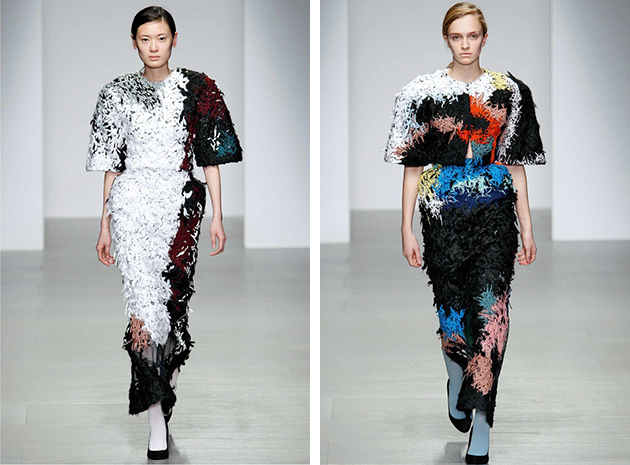 As a designer that has gained experience at notable Christian Dior Couture and Diane Von Furstenberg, the Iceland native quickly started building her own legacy. Hirlekar's attention is drawn to color and texture; therefore she gets inspired from art, photography and film when contemplating her designs. The use of colour in her work is all about combining unexpected shades together with different textures within the framework of an apparently unbalanced style. This process generally adds a surprising angle to her collections, resulting in poetic but modern lines, with handcrafted fabrics at the center of attention.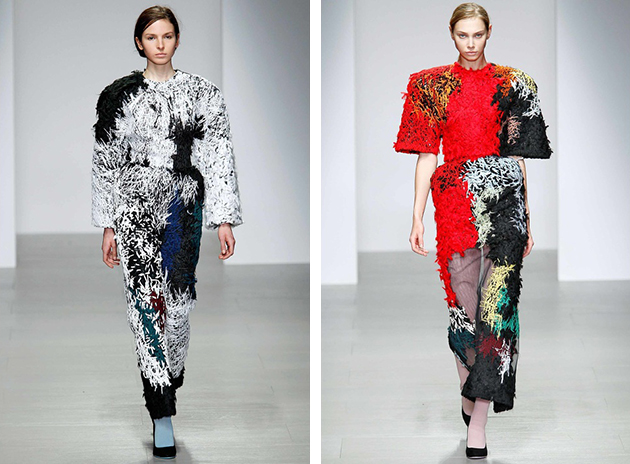 Growing up in Iceland, Hirlekar naturally inherited an interest and affection in handcrafts. At a young age she was taught to crochet, felt, learned about woodwork and ceramics, all techniques that have historically distinguished Icelandic culture. The young designer has shown the importance of nurturing these techniques by modernizing them so they wouldn't get lost over time. The technique Hirlekar mainly uses is a type of felting, which unites large strips of draped fabric together with crushed and pleated textiles in order to produce voluminous pieces. By integrating the textile contraction from the felting process, the base creates folds, drapes and volume, which could not be created by another technique, adding a unique quality to each garment. Her choice of incorporating a felt technique in her designs is not that surprising considering her background. Neither is her need for her assortment of colour, considering her personal, colourful. However, the combination of heritage and personal research in her work is always a welcome result.
Victoria Edman