With Stockholm Fashion Week fresh in mind, we have summarized the best collections from the upcoming designers who showed their work on the Swedish runways. The one who thought this would be a minimalistic bonanza in black, white and grey was wrong. Sure, some collections represented the typical Scandi chic, but many designers have shown the opposite, making us reconsider the terms with which we talk about Swedish (and Scandinavian) fashion today.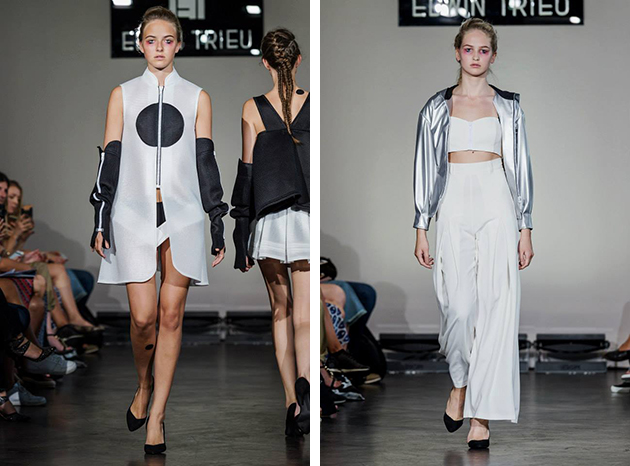 The brand Edwin Trieu was founded in Stockholm three years ago by designer Edwin Trieu. He combines Scandinavian and Asian fashion aesthetics resulting in contemporary pieces for modern women, that is both wearable yet unexpected. The philosophy behind the pieces is also a modern one, with the goal of making clothes that can transit from day to night and last for several seasons not just in terms of quality but also when it comes to the look.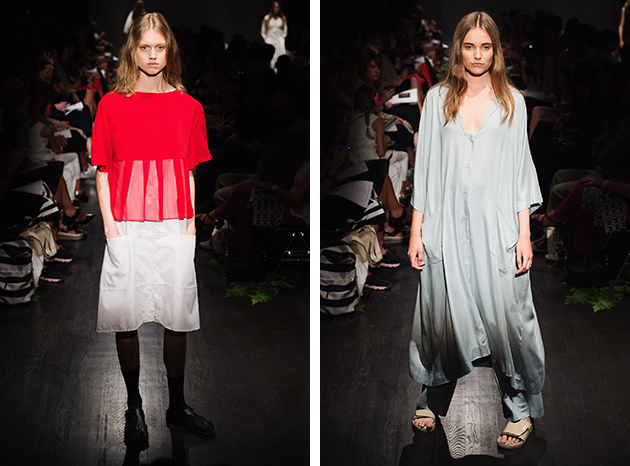 Under the label Swedish fashion talents, several young and promising names showed their collections on Stockholm Fashion Week. Arethé Stockholm, Emelie Janrell, Inez-NY, Isabella Idberg, MLTV Clothing, Simon Ekrelius and Sofia Eriksson are seven brand names to keep in mind. They are all representing their own unique design aesthetics but share the same passion for turning their their visions into actually wearable clothes, and have what it takes to become the next big names.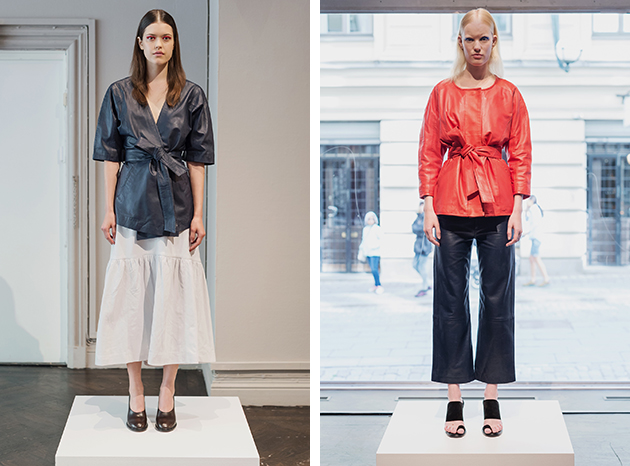 It was the first time showing on Stand for Stand, but the brand sure made an impression with a collection completely made of leather, and it wasn't just pants and jackets sent down the runway. For this season the designer Nellie Kamras has taken her design aesthetic to the next level by challenging the traditional leather shapes and focusing on creating pieces that you might not expect to be made of leather. The kimono is a great example of such a piece, and a collection favourite.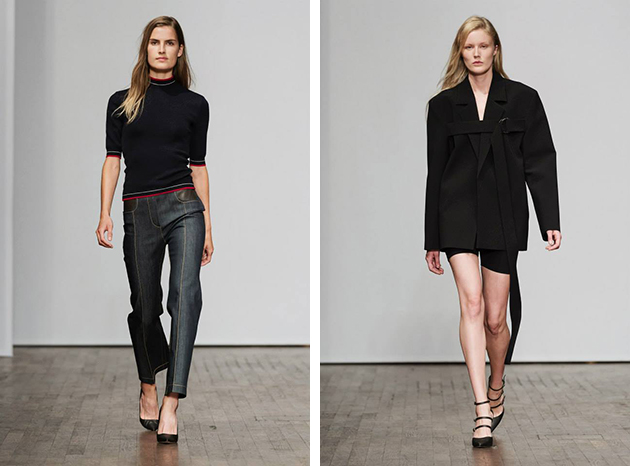 Giorgi Rostiashvili might have been the most talked about designer during the week, and there is a reason why. His collection was well executed, feminine but with an edge that turned the pieces from good to great. Still doing his master at the Royal Academy in Copenhagen and already awarded with the ELLE and H&M's scholarship for upcoming talents, the future seems very bright for Rostiashvili.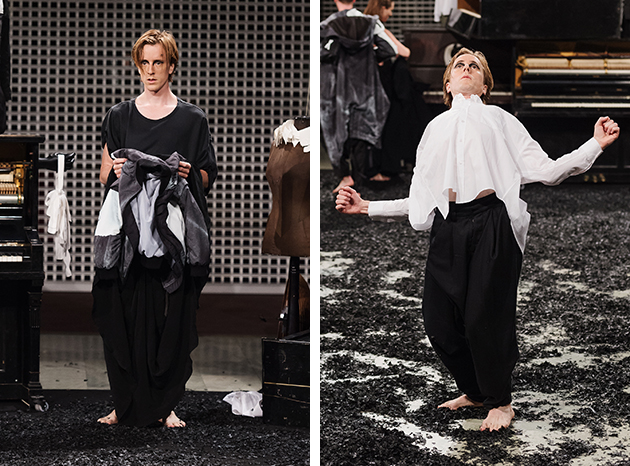 Another brand to watch is certainly By the No., founded by the designers of V Ave Shoe Repair, Lee Cotter and Astrid Olsson. The duo are once again tearing down the barriers between fashion and art in their own, clean yet fascinating way. Their ambition is to find and develop hidden patterns and generate shape and movement – well, their mission seems completed.
Hanna Cronsjö