New Year, New Tricks
The dear 2012 has reached its finale. A lot has happened, and a lot didn't – yes, we just couldn't but mention the Mayas, after all – and now it's time to gather up few new resolutions for the new year. This time, you could let be the ever-so-old "I'm starting a diet" and put your effort on some decisions for the upcoming year, that you'll be able to keep. We are definitely promising some very new things happening with The Blogazine up along the 2013, in the form of new team members, new topics and categories and some big big surprises we won't release just yet.
So what ever you plan for the next year, remember to take a moment to remember the highlights of 2012, print out the best photos from Facebook, Instagram and all USBs you may have around, and decide to make 2013 even better than the last one. All the team of The Blogazine wishes you the best new year's parties and a very promising 2013 to come! Auguri!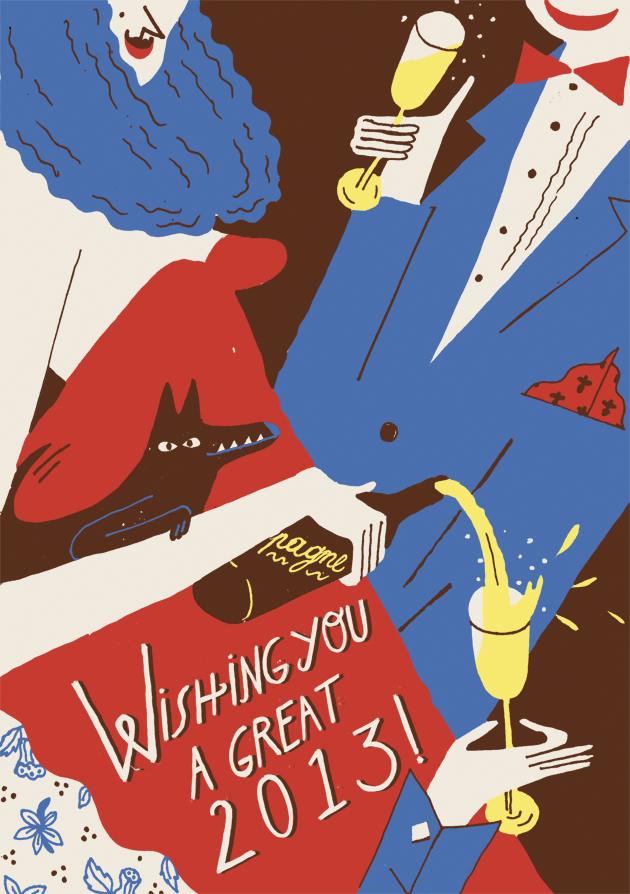 Illustration Sarah Mazzetti from 2DM / Management