24/12 at Galerie Crone
I'm probably not the only one thinking of Christmas Eve when coming across the number combination 24/12, the title of Berlin's Galerie Crone's new group exhibition. Many with me enjoyed the opening the other weekend, sipping glühwein and munching plätzchen cookies in proper Yuletide spirit. After all, I've learned, Berliners are the kings of Christmas coziness, spoiled with a juicy number of 77 Christmas markets spread around the town in December. But merry times aside, the title of the show refers first and foremost to the 24 exhibited works by the 12 different artists that in some way or the other are connected to Galerie Crone, such as Donald Baechler, Ryan McGinley, Walter Pfeiffer, Rosemarie Trockel and Andy Warhol.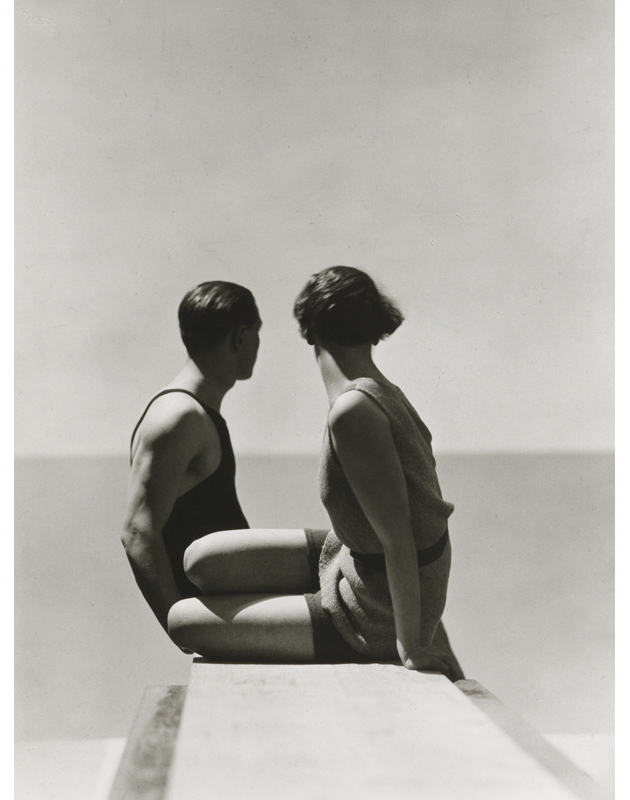 Spread out across the two spacious floors of the gallery, located just steps away from the tourists hoards lingering around Checkpoint Charlie, are mostly photography work along with some paintings, a few sculptures and one site-specific tape installation signed Monika Grzymala. Her net of multi-coloured tape strips seem to be leaking from the corner into what resembles a giant, colourful spider web.
Other rarities on the first floor includes the blink-and-you-might-miss-it brilliant pairing of works just by the entrance. The serene "The divers", a 1930 photography by George Hoyningen-Huene of two swimmers by the water, teams up perfectly with Walter Pfeiffer's untitled swimming pool study of a young man with his back to the camera. Along with Amelie von Wulffen's untitled, dreamy landscape in oil, aquarelle and Indian ink and Daniel Megerle's small collages in black and white, these works are the highlights on the first floor.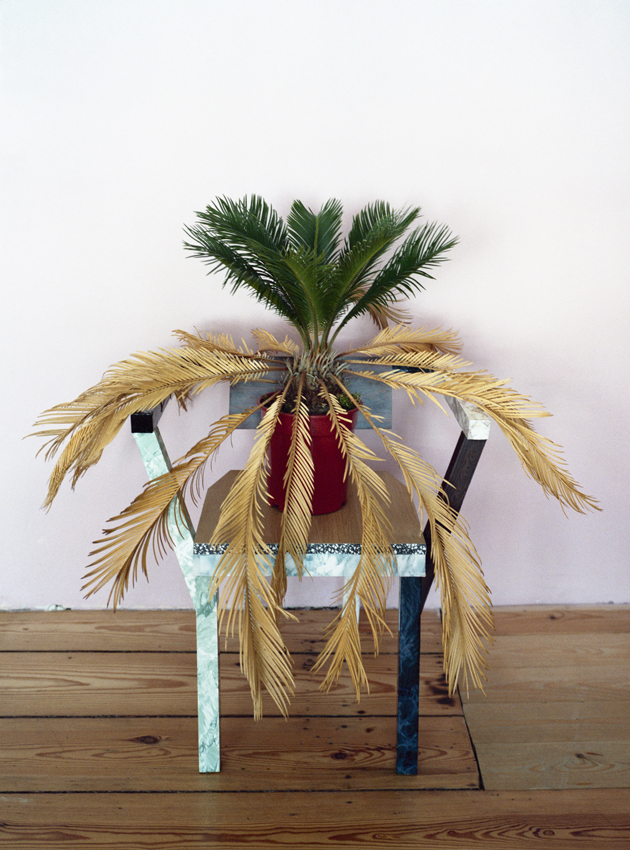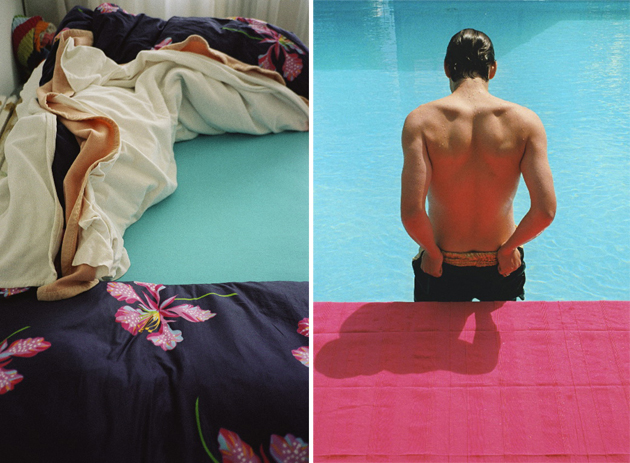 On ground floor, Ryan McGinley's nude teenagers steal the spotlight just as they usually do, but Adrien Missika's marble plate "Marie-Louise (Emperador)" and photography "Second Life" along with Grzymala's triptych of silver gelatin prints from her Berlin studio became my personal favourites.
24/12 will be on show through February 8th 2013.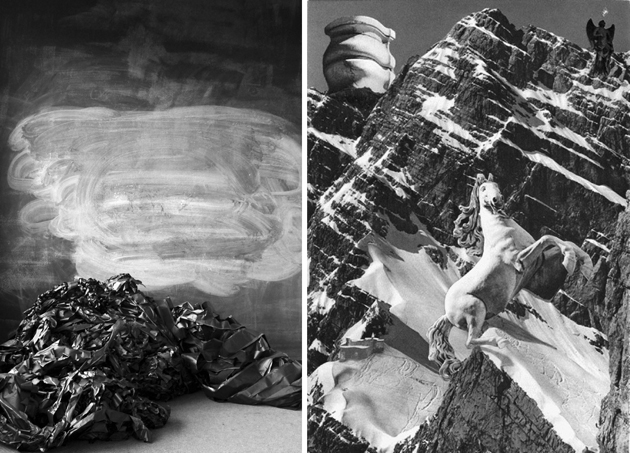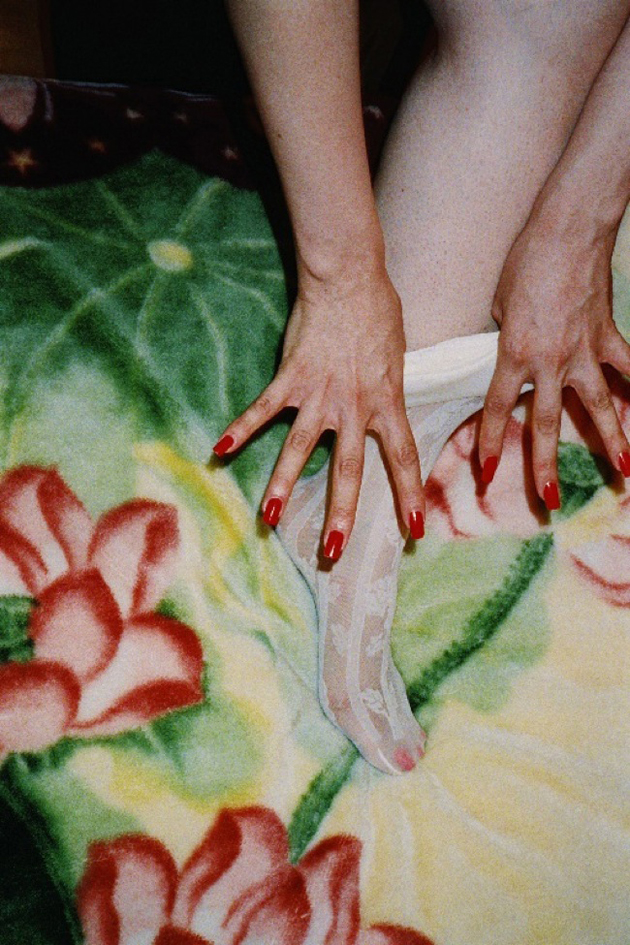 Helena Nilsson Strängberg – Image courtesy of the artists/Galerie Crone