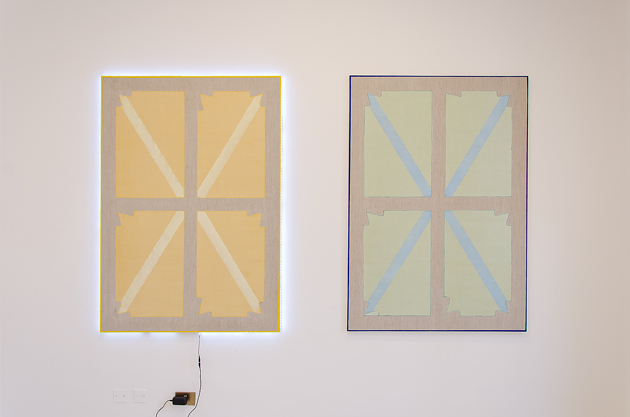 The Blogazine met Stefano Cumia (b. 1980, Palermo), one of the most engaging and sophisticated Italian artists of the latest generations, who spoke with us about his artistic path and the reasons behind the new, challenging phase of his career, marked by "SCP 14", the solo show curated by Helga Marsala currently on view at Rizzuto Gallery in Palermo.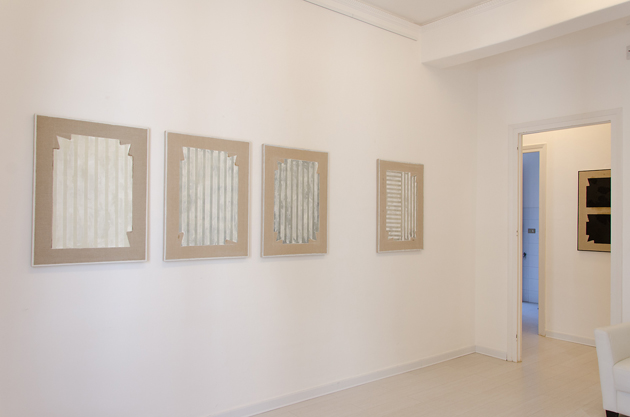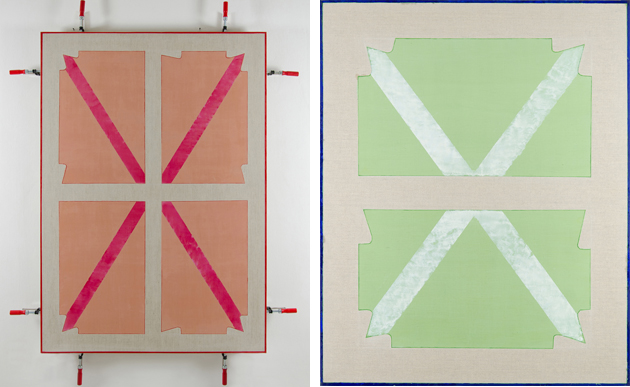 First of all, could you tell us something about your background? When did you understand that being an artist would have been more than a status for you?
The personal story of an artist, the background, is everything people can know about him. People think they know who you are and what you do because they assume they know your roots and, whatever happens, there's no way of changing their mind about you. Personally I prefer the freedom of leaving things open, nothing has to be taken for granted and nothing is an absolute certainty.
Your artistic path has mainly been characterized by figuration up to this exhibition, which represents and important turning point in your work, what are the reasons that made you change direction?
At the basis of SCP 14 lies the necessity to never give up on changing the internal, commonly accepted, order about the painting matter. It's a way of reorganizing its syntax through a series of micro-tactical procedures focused on elements that form the object-canvas, making the painting implode, concentrating or pushing it to the edge. Consequently, narrations, evocative titles, iconographic references etc. are dimmed and trapped between the layers to give place to a summary work, an analysis aiming at the painting in itself.
In the collective imagination, painting is associated with the canvas hung on the wall, but during the years we've seen the development of an installative painting, which avails itself of devices that alter its perception and fruition (paintings laid on the floor, use of clamps etc.) What do you think about this approach that considers painting as installation?
Despite the collective imagination of painting being attached to the idea of a depicted surface, rectangular in shape and middle-small in size hung on the wall, we have to acknowledge that installative painting has somehow always existed. Just think about the polyptych created by Grunewald for the altar of Isenheim, it's made of mobile and fixed shutters that change the appearance of the painting each time. Or again, without going too far in the past, look at "Plurimi" by Vedova, the "Cave of antimatter" of Pinot Gallizio, or the work by Kippenberger who took a monochrome by Richter and turned it into a coffee table using a wood-and-metal structure that changes its perception and fruition. I think it's stupid to consider the segmentation of painting beyond its rectangular boundaries as a pleonasm.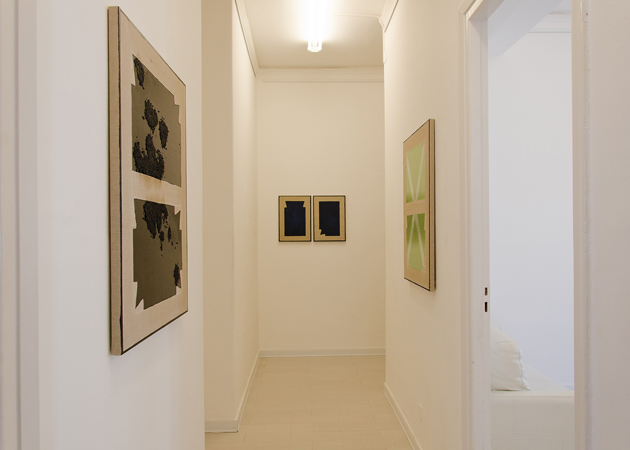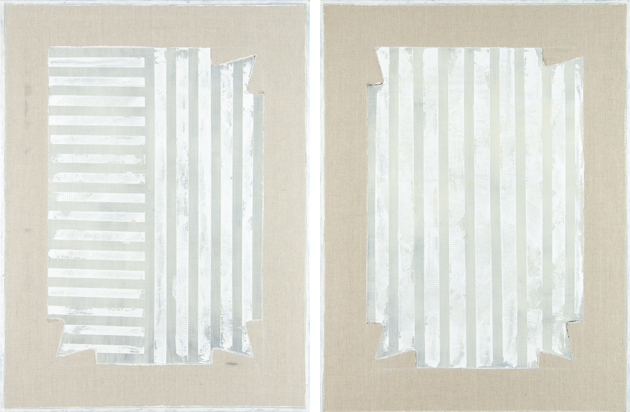 What process lead the creation of the shapes characterizing your latest series of works?
After getting a track from the structure support and delimiting a field of action, I went on to overlap and interchange layers in succession, which ended up connecting and interacting one with another, amounting to these shapes.
Even if apparently the lines of your work seem to be perfect reiterations, they hide faint imperfections and deep differences in the brush strokes and colour intensity. What do these 'bugs' represent for you?
Lines are vectors that mark perimeters and cross the layers, which try to capture and hold everything close by them. The speed of lines' flow determines phenomenon of viscosity or, vice versa, of precipitation and breakage that determine these 'bugs', which represent 'quid' to me.
Why did you choose to insert pieces of glass and other materials into your works? Is this a homage to informal art?
Actually no, it is not a homage to informal art, I just follow a scheme. The insertion of well-broken glass and other materials is functional and related to a matter of capture and stratification. Adding smashed glass to colour, for instance, helps me to thicken the mixture, making it more viscous, damming pigments and allowing the medium contained in them to split from the rest and overstep the perimeter's shapes. This capture process enabled the pictorial substances to invade the knits of the bare canvas, stressing the parergon of the framework.
If you should select an artwork and/or an artist, who influenced or struck you in a particular way…
I'm afraid I cannot do it, I always try to screen everything.
…and a place, which inspires you and/or where you would love to live?
Places make no difference, I don't care, the most important thing is feeling good wherever you are.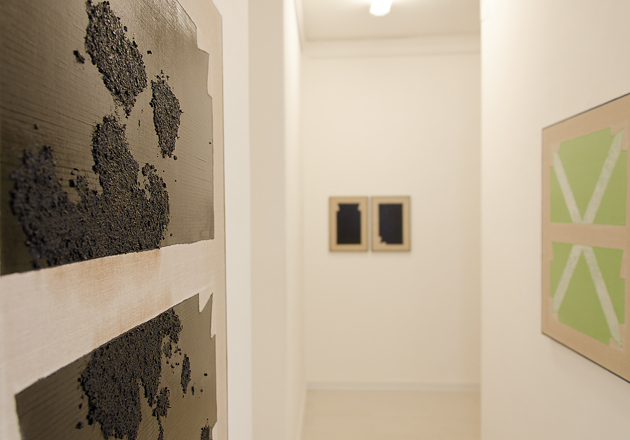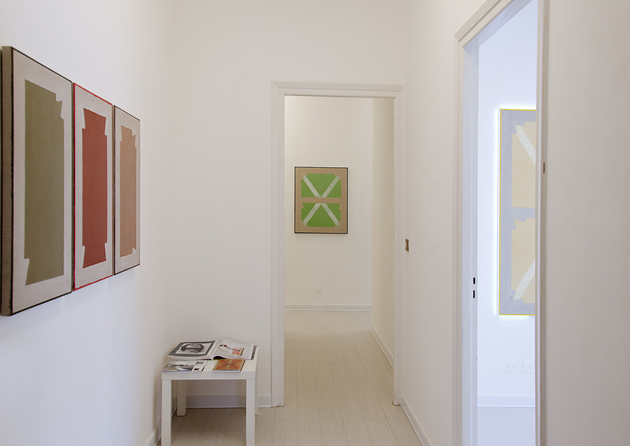 Interview by Monica Lombardi