.
Johanna Pihl – The New Rookie In Town
Swedish designer Johanna Pihl is one of the 5 hopeful nominees for The Swedish Fashion Council's Rookie Award 2012.
Since 2005, S.F.C has organized the competition in order to promote young talents in the Swedish fashion industry. "Passion for design, interesting concepts and promising brand value" are what the jury with H&M's head designer Margareta van den Bosch in the lead are searching for, and winning the competition means heavy exposure, networking support and PR-activities en masse. The coronation will take place during Stockholm Fashion Week the 15th of August.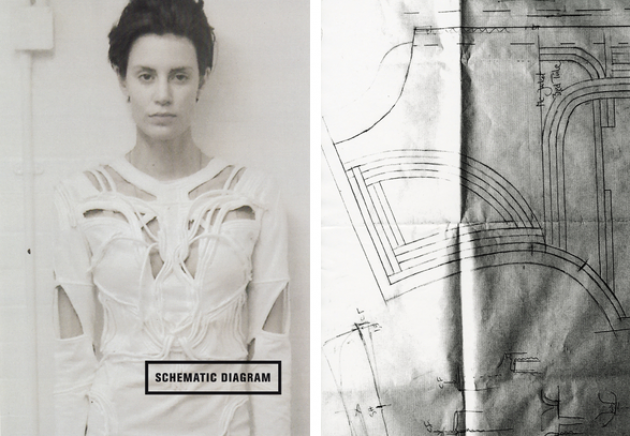 "Being nominated for The Rookie Awards feels amazing, since it gives you opportunity to meet people in the business. At the moment, I'm in the middle of the process of creating my S/S 13 collection, and when you have a recently established fashion brand it's so important to get the word out", Pihl acknowledges.
Stockholm-born Johanna Pihl has studied fashion design at London College of Fashion, worked for avant-gardist Ann-Sofie Back and had an exhibition at The Victoria and Albert museum. Last year, she won the Young Fashion Industry Award which gave her the chance to present her collection during Stockholm Fashion Week. Along with brands such as altewai.saome and Alice Fine, Pihl has been named 'the future of Swedish fashion'.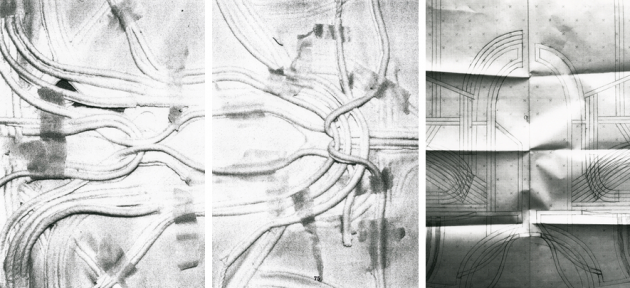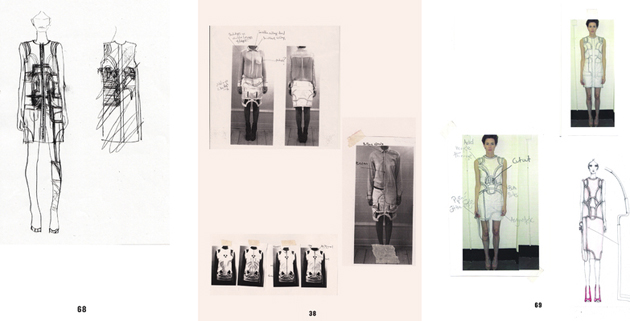 "The people in the business have always been very kind and supportive, it makes you feel appreciated. The hardest part, which is also the most intriguing part is that there's always so much to learn every single day, there's always a new challenge to face, but the performance pressure forces me to break boundaries, which I think is very important in this business."
With her current collection, she introduces a contemporary tomboy-woman, with the most prominent piece being a cut-out leather jacket with detailing reminiscent of ancient day's war breastplates. Behind every garments is a journey into the relationship between the anatomy of the body, and the ambivalent curiousness with body modification through plastic surgery. Sharp silhouettes, manipulated fabrics and high technical finish are three details to summarize Pihl's design philosophy.
"The Collection is to be worn as a second skin. The garments represent our cast, stretched and distressed over our mechanical form. By using trapunto techniques the garments demonstrate that our anatomy is engineered and calculated like an engine, showing that by altering and reorganizing our appearance through plastic surgery we diminish our human design."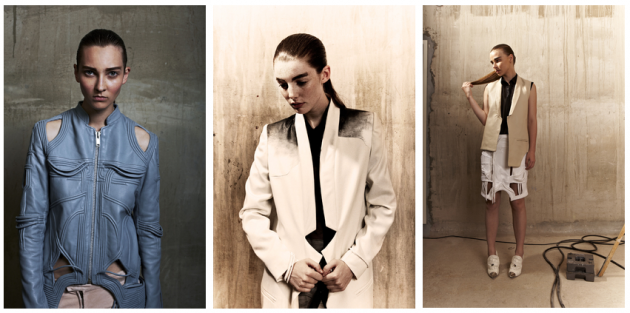 Petsy von Köhler – Image courtesy of London College of Fashion, Patrick Lindblom, James Finnigan & Timothy Hill