Trends viewed at London Fashion Week for Spring/Summer of 2016, showcased the strength of the British fashion scens and its designer's ability to implement change while revering a well-known heritage. In particular, there were three trends for the upcoming season to keep a look out for.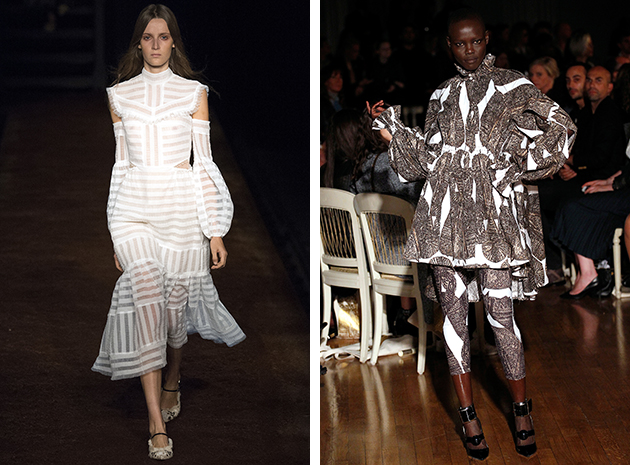 Back in Time – History lovers are going to be pleased. Looking back and taking influence from previous seasons is not a new occurrence in the fashion industry. Looking back several hundred years is however not as common. Several designers presented dresses, shirts and many more items with Victorian or Elizabethan elements. At Erdem long dresses with Victorian collars were seen kept up to date by adding cut outs or modern textiles. Voluminous arms and a sleeker bottom reminiscent of 16th century menswear were seen at several shows, including Giles and David Koma, who kept it within current time by combining the silhouette with a contemporary print or through juxtaposition with other silhouettes.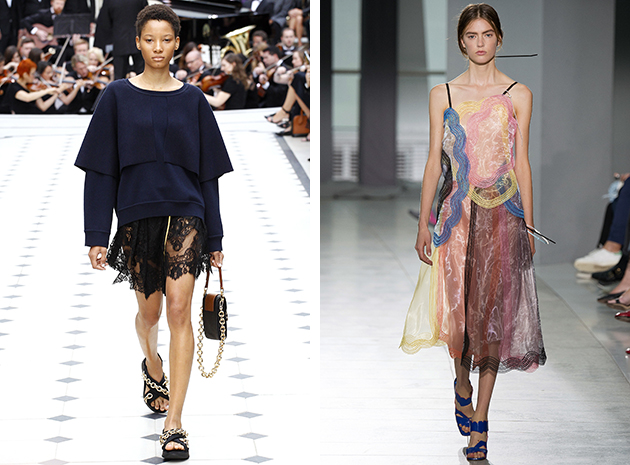 See-Through – As an extension of the previous seasons, see through materials were also part of the British fashion scene, where the composition of materials created a luminescent conjecture. It is a flirtatious yet simple way of adding edge to a classical element. Be it via a sheer bottom such as lace or mesh skirt, as seen at Burberry Prorsum, or an organza-like pair of pants at Issa, or even mimicking a stained glass window, like at Christopher Kane.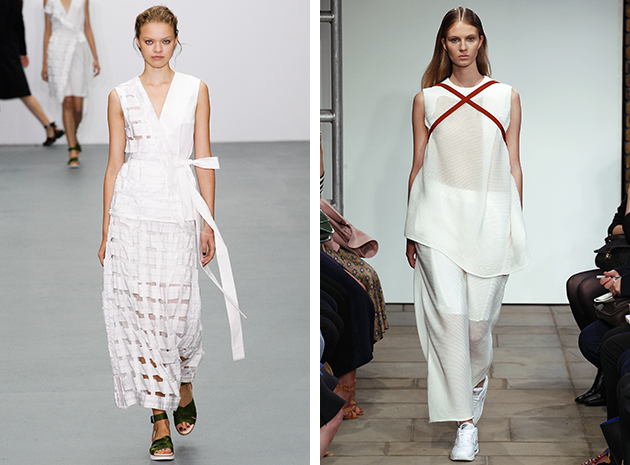 All white – An oldie but goodie: it's a color that has become as much part of the summer fashion as a floral print. Almost as a continuation of the "see-through" trend, the all-white attire was often accompanied by transparent features, showcased, among others, at Vivienne Westwood Red Label. An update from previous seasons was adding an accent with smart accessories, such as a harness, as seen at 1205, or by positioning two different white materials against each other, as seen at Christopher Raeburn, creating a play on asymmetry.
Victoria Edman