London is a city known for being both traditional and whimsical when it comes to fashion. It has made several prints part of its routine, for the Spring/Summer of 2016 there were primarily three motifs in focus.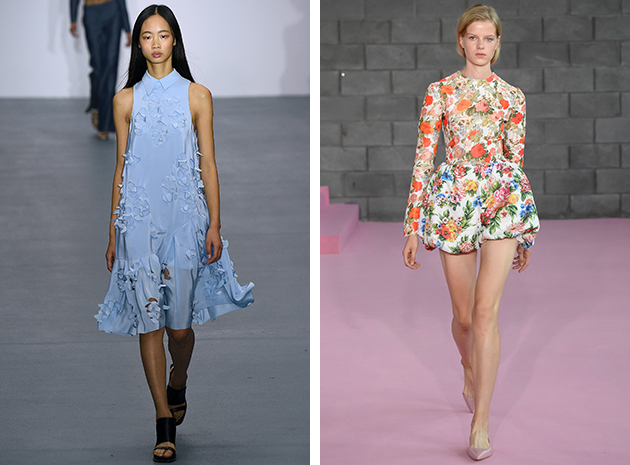 It's a Garden Party – As to be expected in London, the botanical print was seen on many runways prolonging its reign over spring and summer fashion. However, a few updates had been made to the traditional print. At J. js. Lee a mixture of cut outs and applique gave the illusion of flower petals attached on an otherwise plain dress generating a twist to something classic. Emilia Wickstead brought together a silhouette reminiscent of the 16th century with a customary floral print showcasing that, together, two anachronisms can become modern. Especially when the silhouette in question is inspired by traditional 16th century menswear, but remade for the women of the 21st century.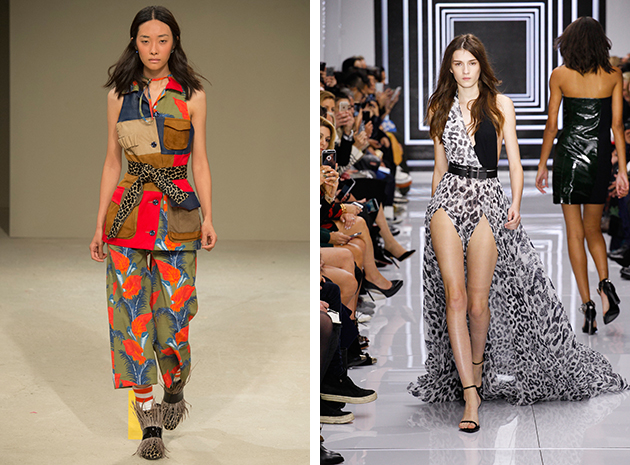 It's the Eye of the Tiger – Animal prints, particularly cheetah is to be an alternative in the upcoming Summer's sun. The print was seen on everything from coats and accessories at the House of Holland show and as show-stopping sexy dresses at Versus Versace. The print was also part of an interesting deconstruction at Preen by Thornton Bregazzi and a 1980s inspired body at Sibling. It was about walking a fine line between clothes and costume without ever crossing over.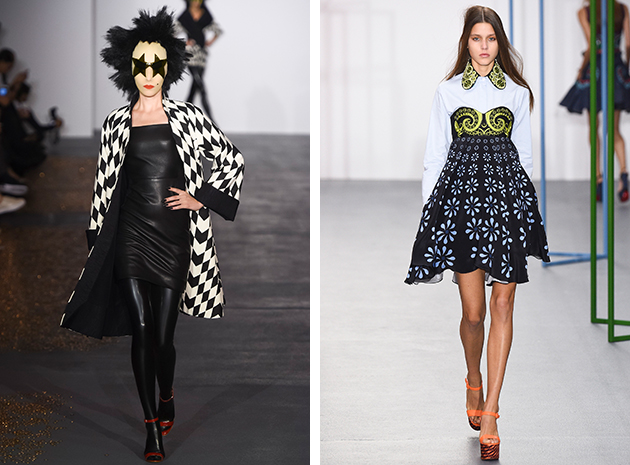 It's All Graphic – Bold prints with everything from swirls, harlequin and other psychedelic patterns were profiled as part of the main prints for the Spring/Summer of 2016. Jean-Pierre Braganza presented several looks with an abstract mismatch indicative of a Picasso painting mainly on silky dresses in black, white and red. At Daks a monochromatic print was adorning head to toe looks of pants, shirts and maxi dresses. It was the quintessence of more is more. Gareth Pugh also went the monochromatic route while Holly Fulton had colorful swirly patterns with a more abstractly floral accent. The key was making a statement, the pattern was the focus.
Victoria Edman