The Talented – Thomas Tait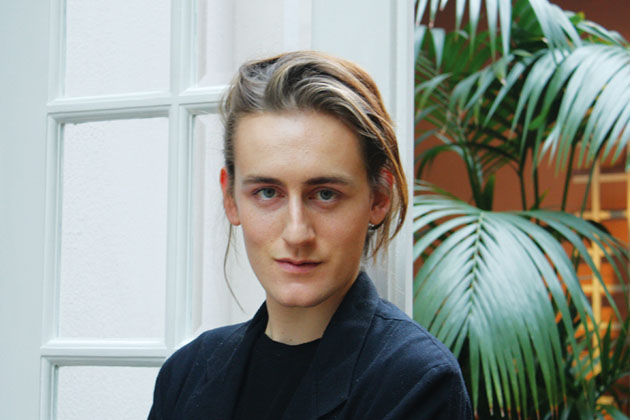 You know his name. You know he's the youngest graduate ever from the MA Fashion Design course at Central Saint Martins and you probably know that the Montréal-native Londoner Thomas Tait received the Dorchester Fashion Prize back in 2010. And you most definitely know that he's one of the top must-see-designers showing during London Fashion Week.
Tait wasn't raised in the midst of fashion, nor did he find his calling precociously. But he was never content with the looks surrounding him, neither those on the streets nor those in the vintage shops in downtown Montreal. So he set to work. And once firmly on the fashion path, he earned a technical design diploma at La Salle College and then found his way onto the London scene. And it's a scene he seems to have mastered since he was one of very few CSM graduates chosen to debut during London Fashion Week 2010.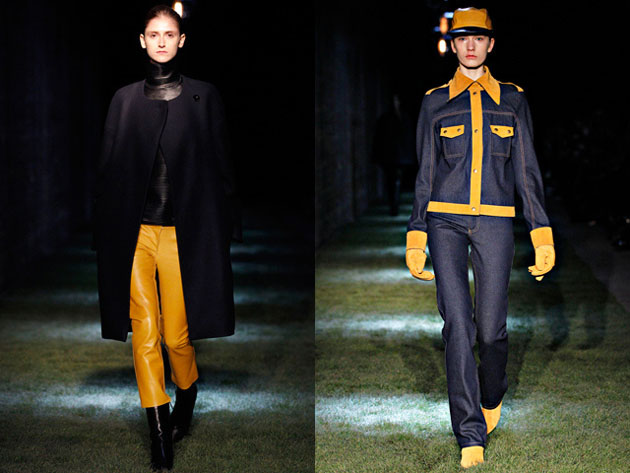 Being involved in every part of the creative process, from designing to pattern construction and sewing the pieces together, Thomas Tait has gone from sharp cuts and all black, to whites and pastels matched with trainers for spring, to a Fall 2012 collection presenting wardrobe classics in scenic moss greens, dark navy and mustard colored leather.
But make no mistake: though the coats and jackets may have classical names, their shapes and cuts are as technically complex and worked over as ever. Curvilinear silhouettes and well defined shapes with low-cut or folded up high collars join to form a collection where the Tait's aesthetics were well incorporated with aspects of wearability, an aspect that the designer at times have been criticized for when creating 'too' much of a structured figure.
Only three collections in, he seems to be working his way towards something that can balance his initially angular nature of silhouettes (starting from a fascination with shoulder blades and pelvic bones) with something that will fit the female body beautifully at the end of the day.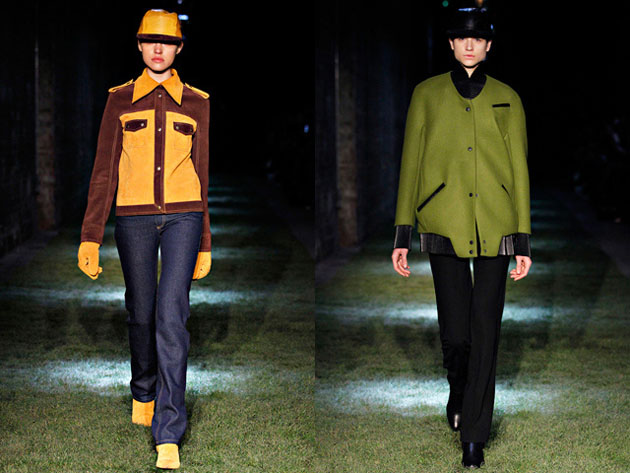 He is still young, and according to what he says, not yet ready to be categorized as a proponent of a certain aesthetic as far as the word "minimalist" is concerned. Clean collections with technical complexity behind them are reasonable to expect, but the Thomas Tait woman will surely continue to develop alongside his progress as a designer. And whether you yourself partake in London fashion scene or not, Thomas Tait is most assuredly a name you will come across again.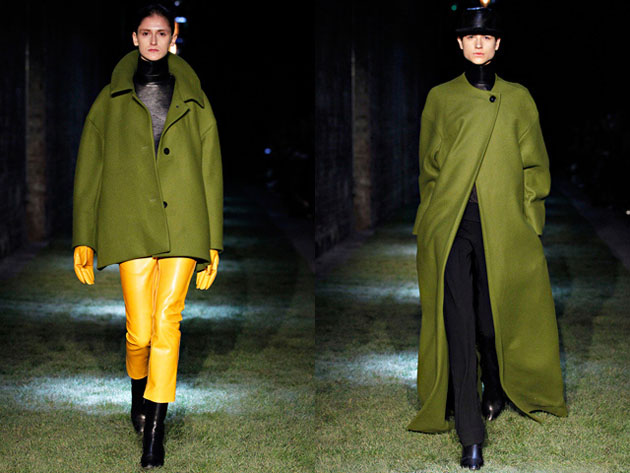 Lisa Olsson Hjerpe & pictures courtesy of
style.com