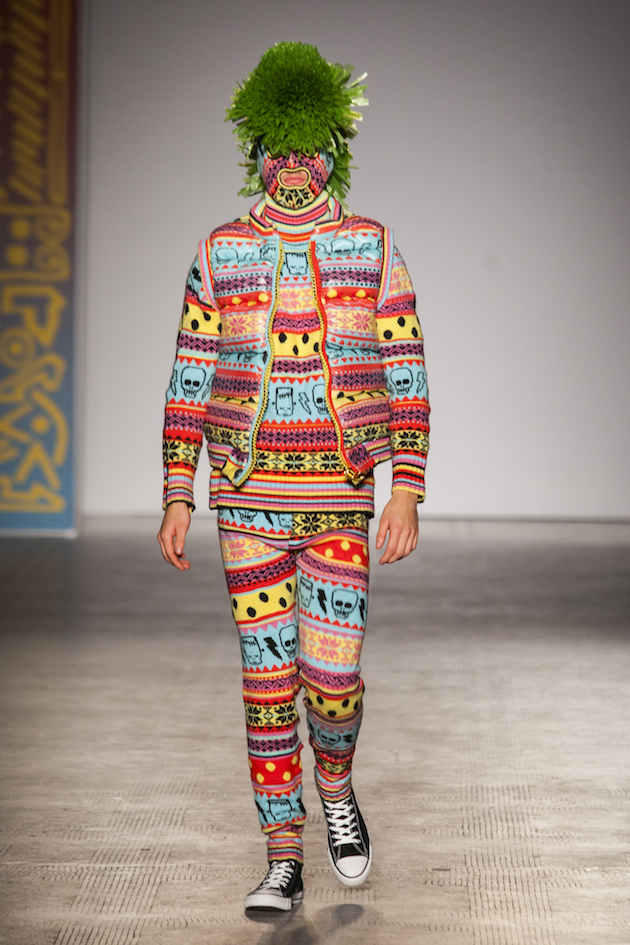 The brief moment of "fashion" seen in its most true and authentic sense – meaning, that concentrated blow of novelty and creativity that will come to fuel trends and many other fashion moments – is precisely the most ephemeral of all "fashion moments": the fashion show. The live fashion series Fashion in Motion at the V&A Museum in London introduces the pleasure of high fashion runway to a larger audience. It originally started in 1999 with a showcase of Alexander McQueen's Spring/Summer collection, followed by a long stream of designers – from Yohji Yamamoto to Erdem Moralioglu, from Roksanda Ilincic to Christian Lacroix – the last of which was last friday's showcase of London-based, knitwear-obsessed brand Sibling.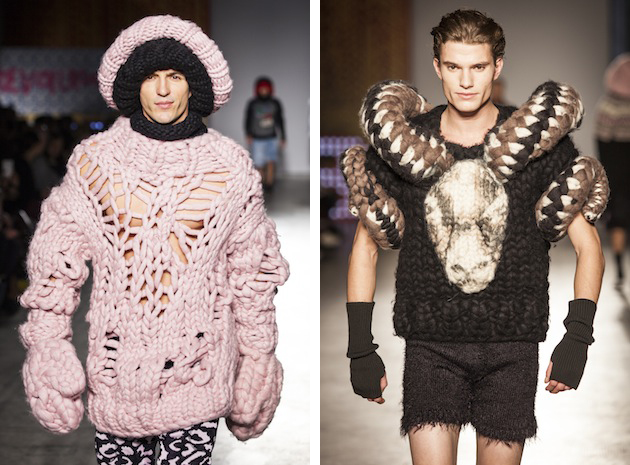 Sibling was founded in 2008 by Joe Bates, Sidney Bryan and Cozette McCreery. As individual designers they had previously worked with fashion houses such as Alexander McQueen and Lanvin. The foundation of Sibling was, therefore, set for the trio's fashionable progression. The brand had its first fashion showcase in 2009, sponsored by Newgen Men. Finding inspiration from a vast range of sources, everything in Sibling's surroundings, from their everyday life in London to youth tribes and photography, ignites a vision and guides their creation. It is easy to understand how Sibling's signature style, which mixes color and glamourous knitwear with eccentric playfulness, might result from such a varied world of references. The label's unexpected designs continually propose a new spin on knitwear, presenting it in many different forms and shapes, from basic menswear pieces to knitted denim jackets and decorated leopard twinsets.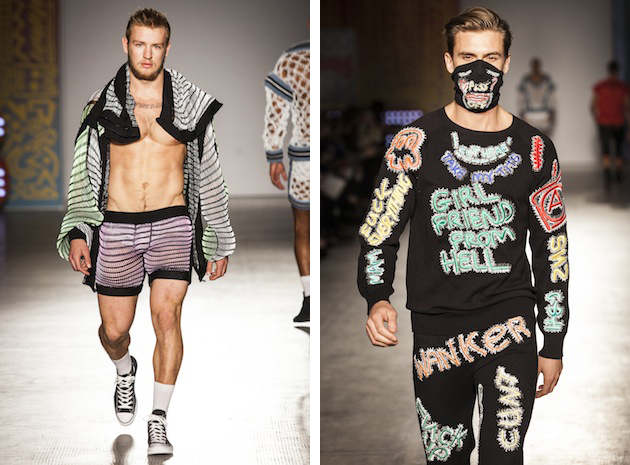 During the retrospective runway show staged at the V&A, one could spot different showstoppers from the brand's past collections as Sibling brought back some of their favorite looks from past seasons. In the iconic Raphael Gallery of Victoria and Albert museum buff male models strutted energetically down the runway smiling, laughing and even high-fiving to the beats of pop music. The show perfectly captured the essence of the label, creating a lively and colorful show that mimics the brand's true colors as an iconic 'playful rebel'.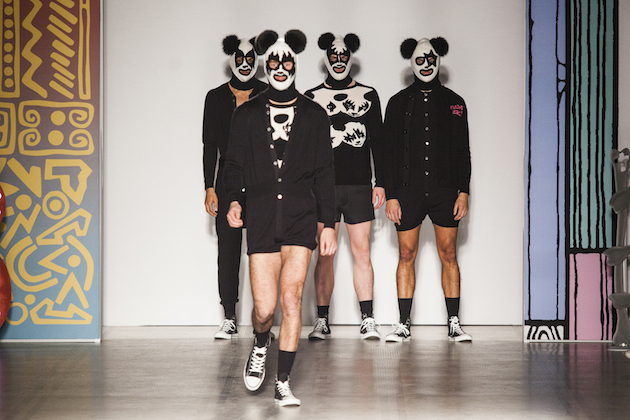 Victoria Edman – Images courtesy of the V&A