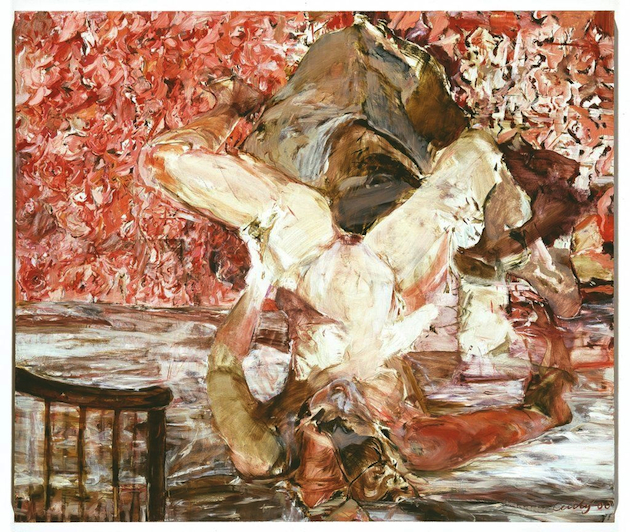 Cecily Brown (b. 1969, London) holds a place of honour among contemporary artists who work with painting, contributing to its continuous rebirth and experimentation. Praised in different cultural environments and able to get great market quotations – tough job for woman, even today –, Brown is an extremely expressive painter whose work is characterised by an intense chromatic language, mid-way between abstraction and figuration. Dialoguing with the history of painting, the English artist creates tangled compositions where distinctly identifiable and loosely outlined human figures sink and emerge from a chaotic, physical background. The distorted naked bodies with their fleeting nature and the overall structures reveal the influence of several artistic experiences, from Lucian Freud and Francis Bacon to Willem de Kooning, El Greco or the Impressionists, giving life to a piercing, gestural and layered painting. Brown's wild, animal-like dimension is both suffering and joyful, there is no space for romanticism, while sexuality and eroticism prevail in most of her works. Sex and death are connected in acts of orgiastic pleasure, carnivals where rude and sharp emotions seem to carry on and enhance the "De Kooningesque" rule of paint as flesh.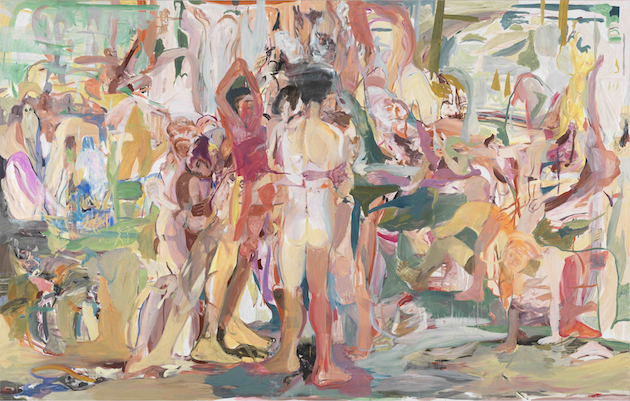 For those keen on deepening their knowledge of Cecily Brown's work, GAM – Civic gallery of modern and contemporary arts in Turin has arranged a significant retrospective devoted to the artist. Curated by Danilo Eccher, the exhibition follows the previous show organised at Macro in 2003. The exhibition counts about 50 works realized with different techniques such as large-scale canvases, ink and pencil on paper, gouaches, watercolours and 7 monotypes that encompass Brown's complex research, giving the viewer the unique opportunity to admire pieces coming directly from the artist's studio, besides the ones belonging to European and American private collections.
The exhibition will run through February 1st 2015 at GAM in Turin.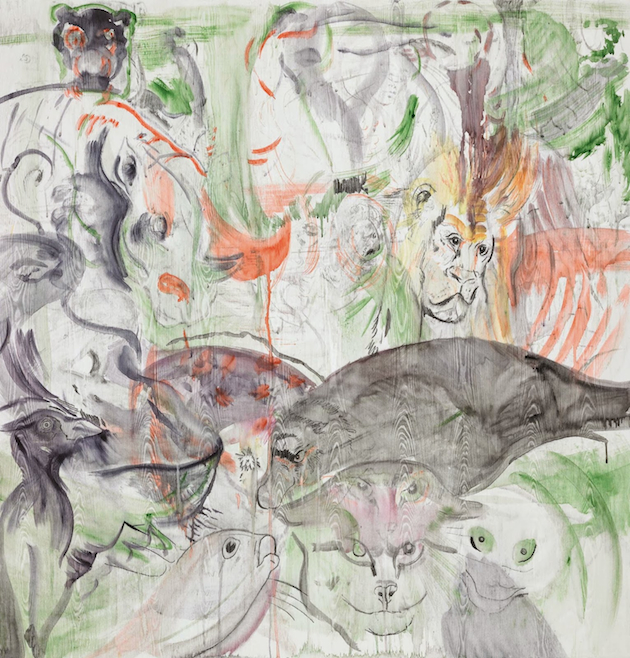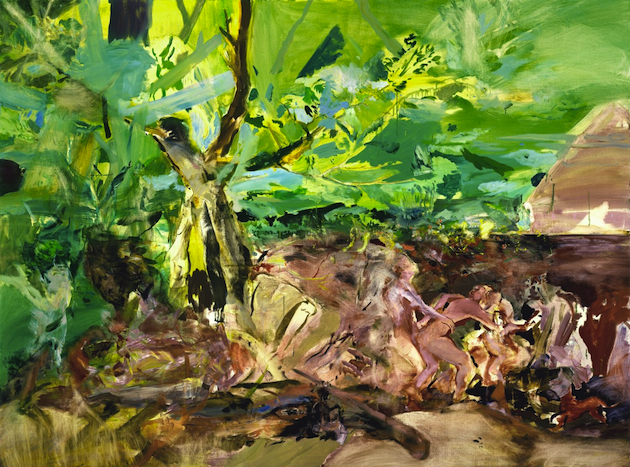 Monica Lombardi