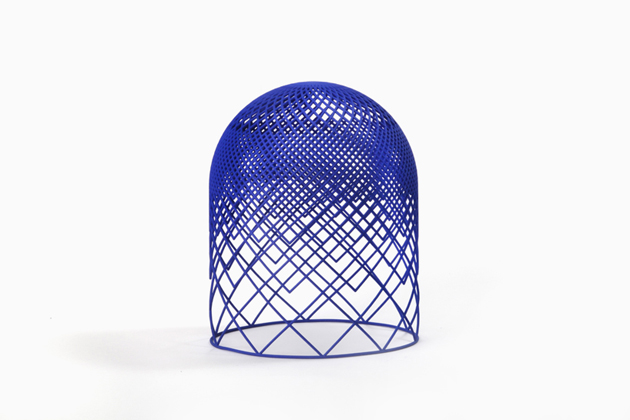 When it comes to emotions, 3D printing has recently proved to be an accessible means to please our fancies. Forget about computer numerical control machines used in advanced material manufacturing or robotics, and turn to the first, grassroots experiments that involve end users and their irrepressible impulse for consumerism and fun. Isn't the chance to scan and print our own face a democratic way to narcissism? And aren't the open-source platforms like Thingiverse one of the new easiest channels of access to indiscriminate possession, no matter that they really propose in terms of aesthetics and uses?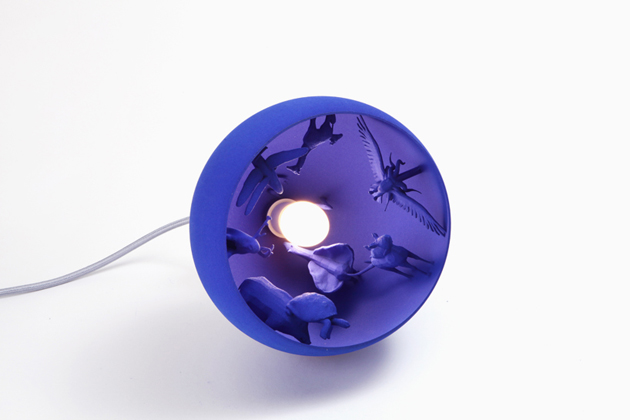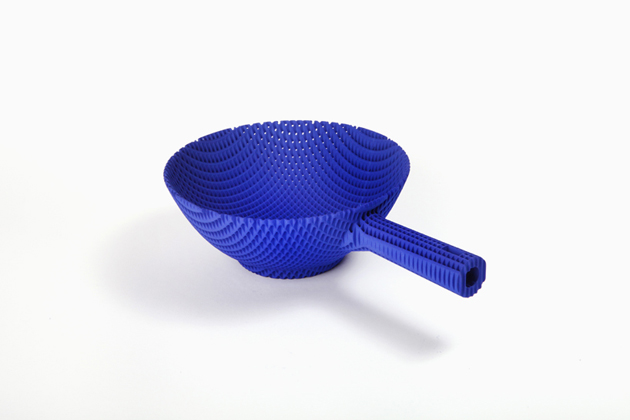 Nevertheless, it's because of design that a new politique des auteurs comes to life through 3d printing, showing that a beautiful way to express ourselves is at our fingertips even when technologies are still immature. At the latest Salone del Mobile, the "Desiderabilia" exhibition promoted by In Residence – Design Dialogues showcased a collection of fairy inventions describing the emotional relationship between people and objects. Thus, this unpredictable series of 3D printed creations – for example a virtual ikebana (by duo Minale Maeda), a mole mailbox (by Matteo Cibic), a dreams' dome (by Giorgia Zanellato) – were conceived by curators as a means to tickle designers' imagination and provide an affordable way of materializing their oddest fantasies.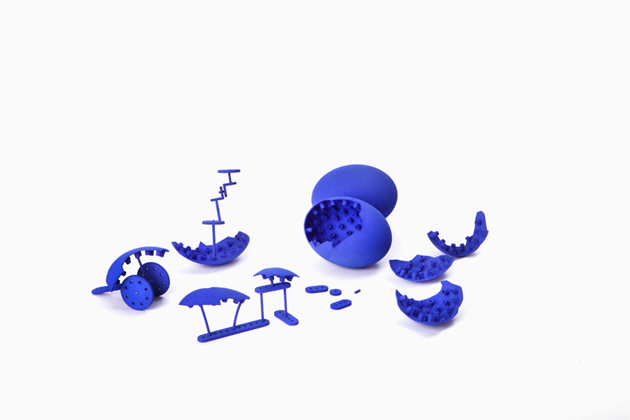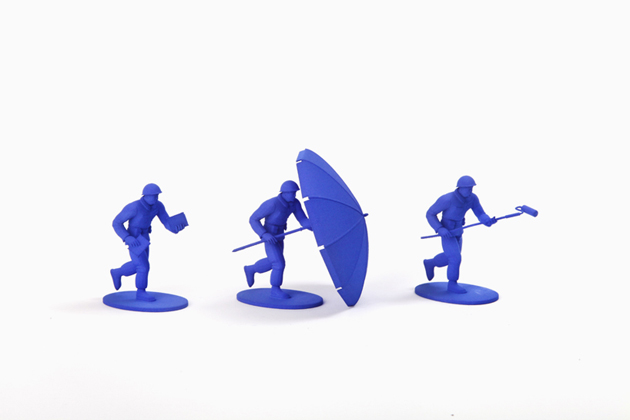 Nevertheless, when it comes to functions, 3D printing has recently been able to accomplish its potential in the broken ground of furniture. Deservedly awarded at the last edition of Interieur 2014 in the "Objects" category, "Keystones", again by duo Minale-Maeda is the quintessence of a metonymic project, succeeding in rethinking the whole furniture production and distribution chains through the design of a single piece. Per se, Keystone is a simple plastic joint – nor ugly, nor particularly seductive – that through a system of integrated screws dovetails the table components in a stable and replicable solution. From a wider perspective, however, it represents a tangible attempt to concretely rethink the whole furniture supply chain, allowing people to print their joints by themselves, choose favourite materials or finishings, assemble the piece, and possibly involve local artisans in the realization of the piece.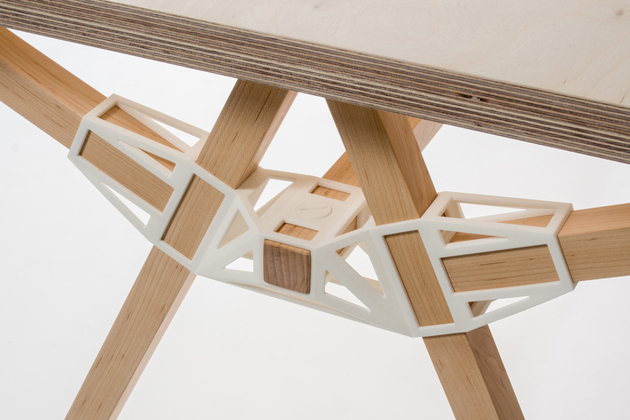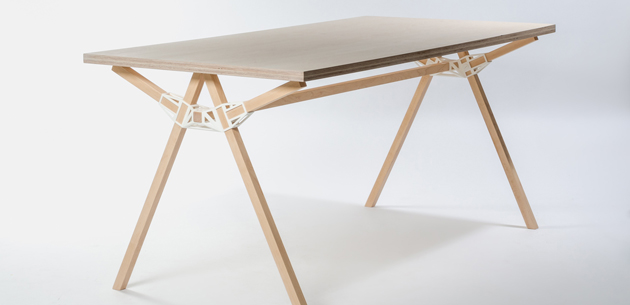 Minale-Maeda's acknowledgement is the result of a long-lasting research. Started in 2012 as a self initiated project, Keystones is a genuine synthesis of a contemporary mind-set which plausibly integrates in its DNA different elements: from open source inspiration– "from Rietveld's sketches to the online Lego community", as designers state – to downloadable design, sustainability and a DIY attitude. All issues that we rarely encounter among furniture and product design, and that has only started to show new, intriguing results.
Giulia Zappa – Images Courtesy of Tullio Deorsola