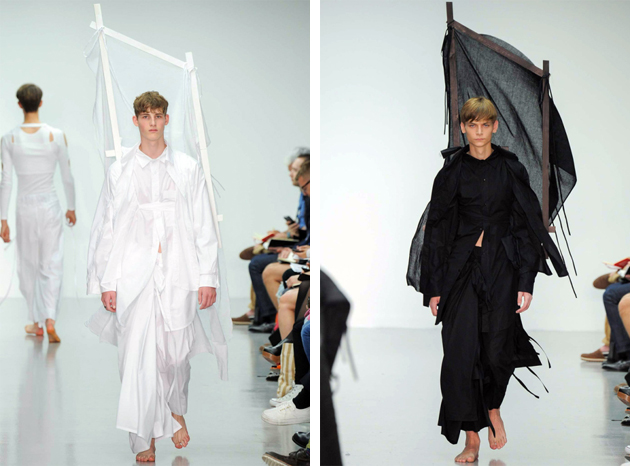 Craig Green's latest collection for SS15 managed to move most of the fashionable crowd with a silent message of beauty: soft colors and yards of fabric, the ease of several of the runway looks was only partly contrasted with giant wooden sculptures on the back. The London native, who studied for a BA and MA in Fashion at Central Saint Martins, stood out with his own particular aesthetics. Nevertheless, this is not the first time that Green's name comes up among fashion crowds. After graduating, Green won the L'oreal Professional Creative Award, which allowed him to launch his own line, characterized by research for innovation and risk. His first collection was presented during Men's fashion week for autumn/winter of 2013 as part of Topman and Fashion East's MAN initiative at London Collections.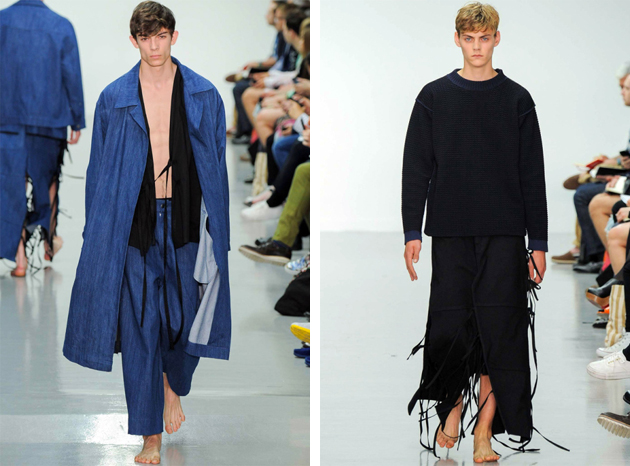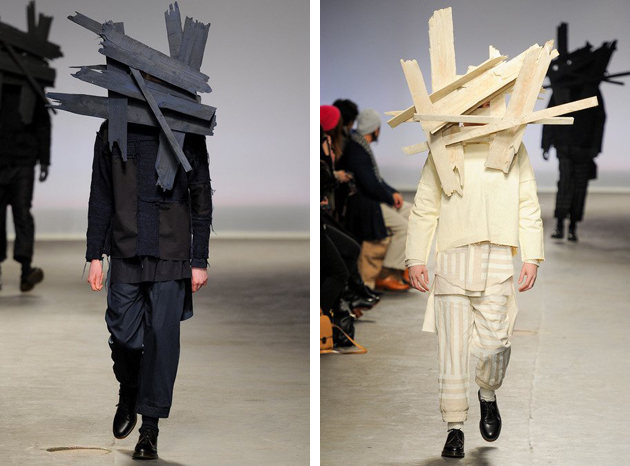 His designs featured carved masks and shirts with glossy waxed cotton in combination with easy shapes highlighted by adornments, turning the clothes into metaphoric objects and taking them beyond the stage of wearability. For his first few collections, Green played around with the notion of shadows and reflections which resulted in contrasting materials of the same color palette, experimenting at the same time with combinations of light and dark tones. These experiments created an in-between feeling for his designs making them harder to figure out and therefore keeping designs interesting. Even though every collection pushes further the notions of wearability and design, the results nevertheless appear serene and nothing is ever forced. Even though giant wooden sculptures and exploding prints – as seen at Green's SS14 collection – might seem forced it is always done with a transcending ease.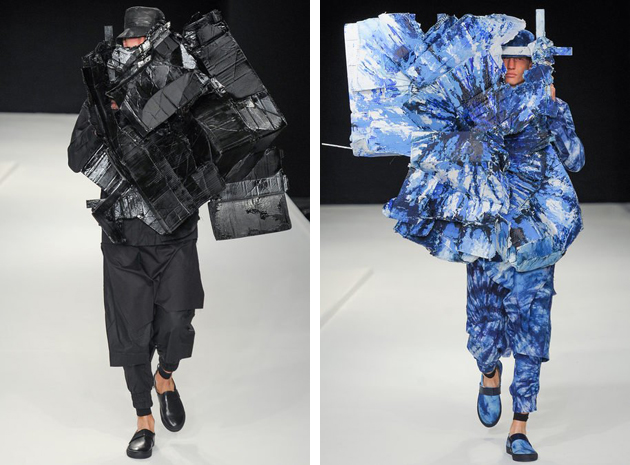 When viewing Green's collections, Japanese fashion references are particularly clear, both when it comes to shape – seeing implicit salutes to the samurai and traditional robes – but also for an aesthetic reminiscing of Rei Kawakubo and Yohji Yamamoto. However it is always done with a Victor & Rolf flair, making it a true Craig Green original.
Craig Green's work can be viewed as a juxtaposition of workwear and conceptual art, mimicking a quest for exploration – of cultures of East and West, of fabric and prints and of the fine line between fashion and art – resulting in delicate yin yang balance, that gives Craig Green's designs a bold emotional state.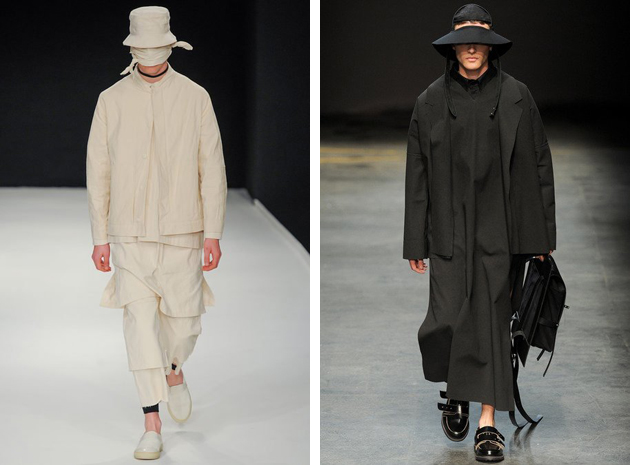 Victoria Edman