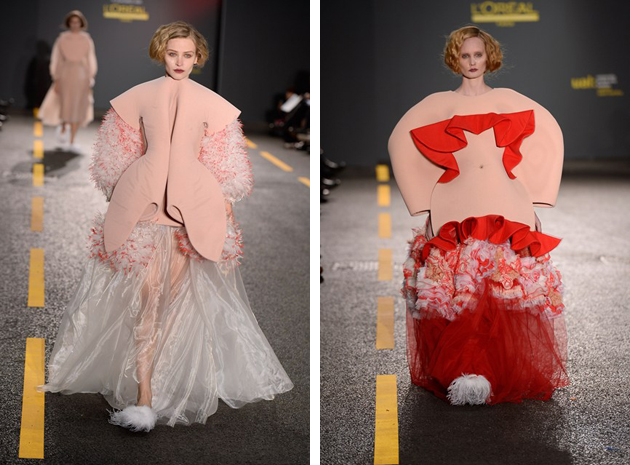 As every year, this is the time for graduation shows. All over the globe, fashion schools unveil their practice to put on stage the results of a year of research, experimentations and hard work. Two of the most celebrated schools, the Royal College of Art and the Central Saint Martins, catalysed the attention of the fashion world, presenting their graduates: 40 for the BA course at CSM and 30 for the MA course at RCA.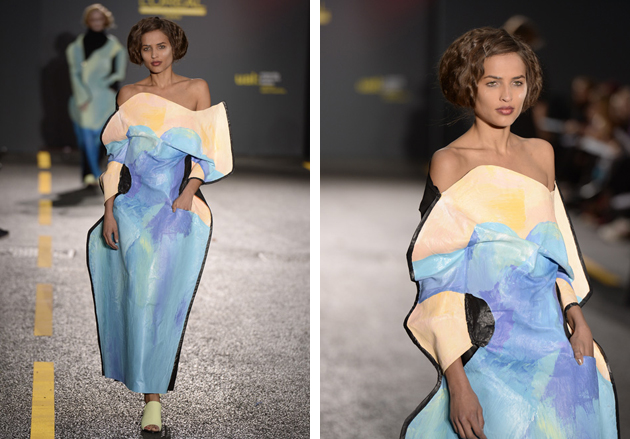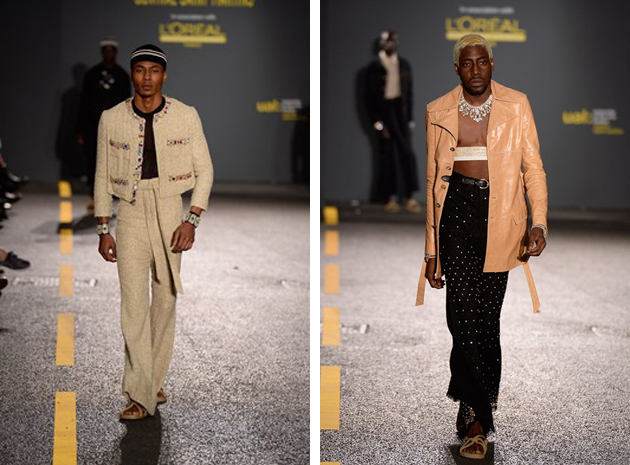 Central Saint Martins' collections are varied in colours, techniques and shapes; nothing seems left unsaid, and all the collections, while different from one another, share the same loudness. All the messages the students wanted to send are communicated in a clear way and are well unfolded in the sequence of eight outfits. Boldness and clarity might be the criteria used to name Gracie Wales-Bonner winner of the L'Oréal Professionel Talent Award. Her collection, almost an archive of iconic pieces of a classy woman's wardrobe, was shown worn by brawny black men, all styled with big jewels and headgears. The sharp contrast between dress and wearer wants to put the attention on various themes, such as identity, gender and appearance, and underline the possible discrepancies between the surface and inner feelings. Another collection with a strong communicative power was that of Fiona O'Neill. She based her work on distortion: uncomfortable dresses, hand painted to recreate the image of the body itself, blurring the boundaries between body and dress. Technical and elasticated fabrics are teamed with canvas-like materials, modifying the posture and restricting the movements.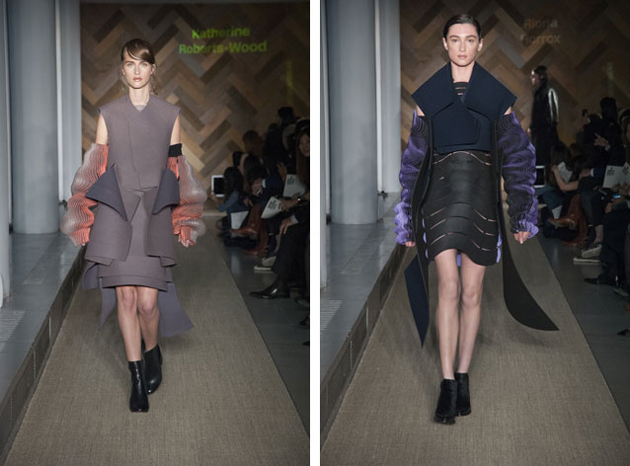 As for the RCA, even though the level of techniques shown by all the graduates was high, menswear collections distinguished themselves visually for their play with dimension and scale. Oversized jackets, plain or with flashy applications, and even full-length furs blossoming with flowers and butterflies: this is what we got from Johanne Dindler's collection, which played with the ideas of shamelessness and audacity, denying the usual delicacy of some elements in juxtaposition with clashing materials and volumes. In womenswear, discretion was surely introduced as a wholly feminine value: Katherine Roberts-Wood based her collection on the slight contrast between the elegance of colours and fabrics and the three-dimensional embroidery falling from the shoulders and amassing near the hemlines.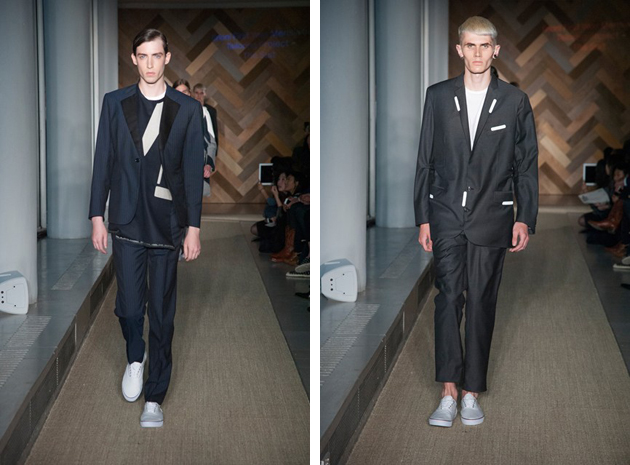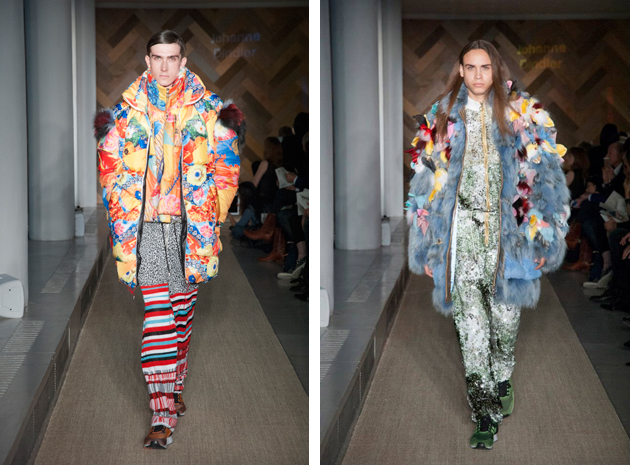 Looking at both fashion shows, we can surely pinpoint the main trend behind design practice taught in English schools: the freedom of creativity, disciplined only by the need of having something to say.
Marta Franceschini