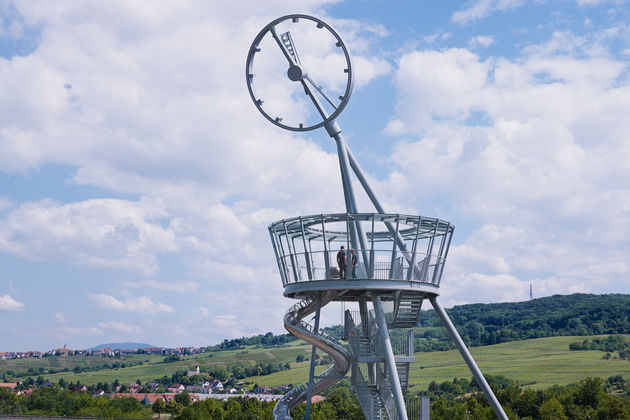 When Vitra Campus first opened to the public back in 1984, showing the sculpture Balancing Tools by Claes Oldenburg and Coosje van Bruggen, it was immediately clear that this was going to be no ordinary factory and retail space. Since then, some of the most significant and prestigious contemporary designers and architects have left their mark at Weil am Rhein: from Frank Gehry's 1989 museum to the most recent factory building designed by SANAA, completed in 2012. While last year we saw Renzo Piano's utopian "Diogene" cabin being installed among trees of the Campus, this year the visionary Mr. Fehlbaum decided to commission a new work to Belgian artists Carsten Höller.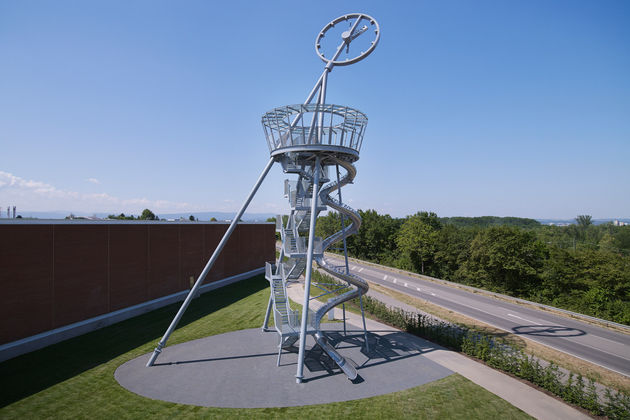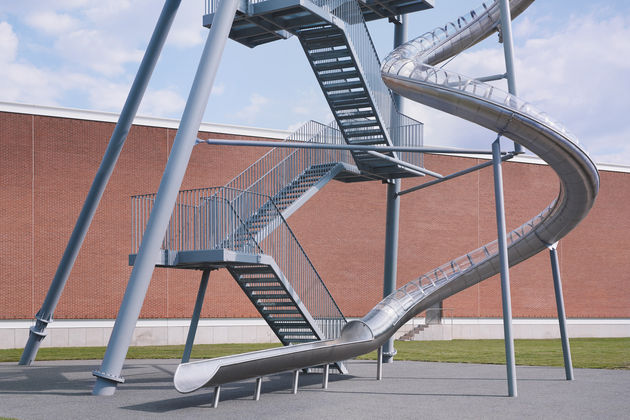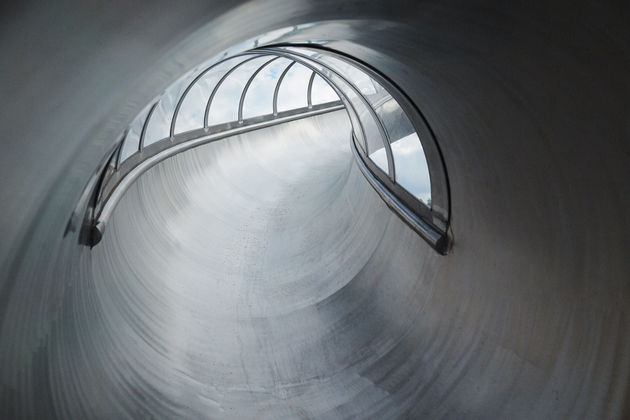 Scientist by education, Carsten Höller holds a doctorate in agriculture and his works are often structured as a chemical and meticulous analysis of human emotions and reactions. His most famous and theatrical work – a series of corkscrew slides started back in 1998 during Berlin Biennale – calls on the interaction between work and public in a playful and disorienting manner. Vitra Sliding Tower builds on this ongoing series, with the most famous edition being the one realized for Tate Modern's Turbine Hall in 2006, consisting of three diagonal columns that meet at the top, with a revolving clock mounted at their point of intersection measuring six metres in diameter, and a 38-metre-long corkscrew tube slide.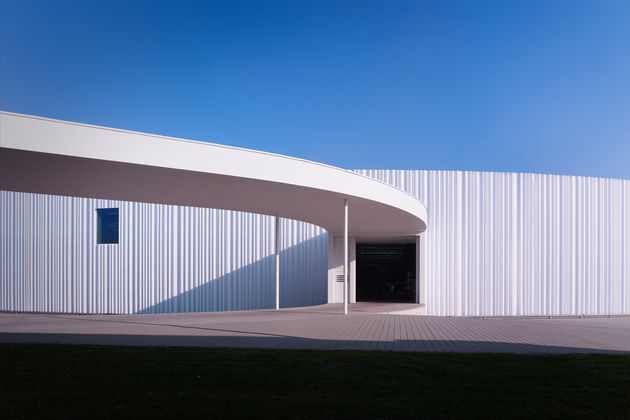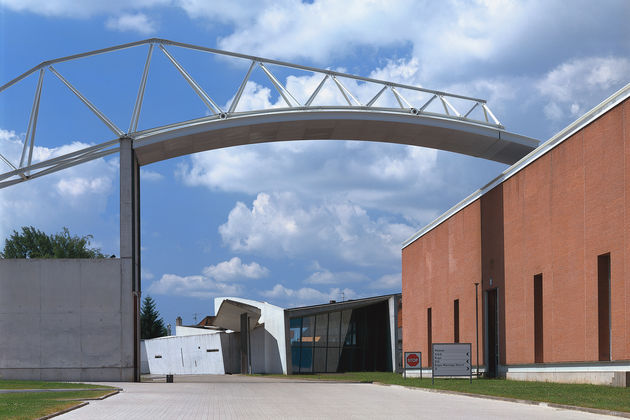 "A slide is a sculptural work with a pragmatic aspect, a sculpture that you can travel inside. However, it would be a mistake to think that you have to use the slide to make sense of it. Slides deliver people quickly, safely and elegantly to their destinations, they're inexpensive to construct and energy-efficient. They're also a device for experiencing an emotional state that is a unique condition somewhere between delight and madness," says Höller. The loss of control and the induction of a particular state of mind related to freedom from constraint, reduces the distance between work and viewer and reflects on the peculiar relationship between public and work of art. On the other hand, Vitra Sliding Tower is another addition enhancing the power of Vitra empire and their unreachable, visionary role as guardians of modern design.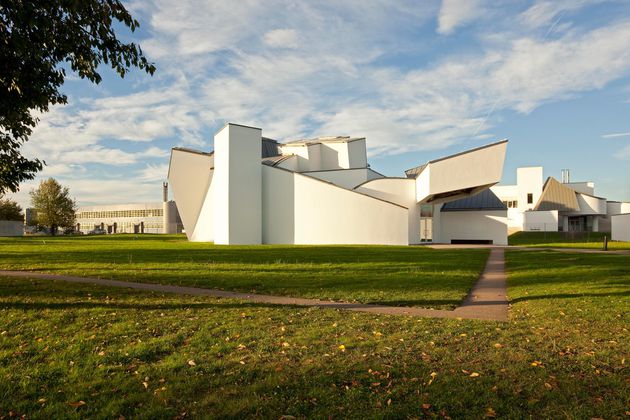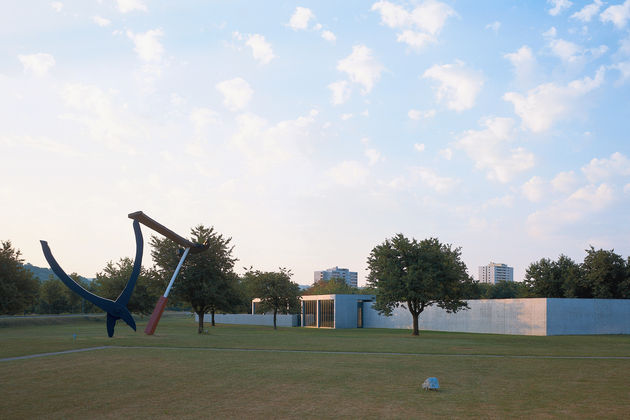 Rujana Rebernjak