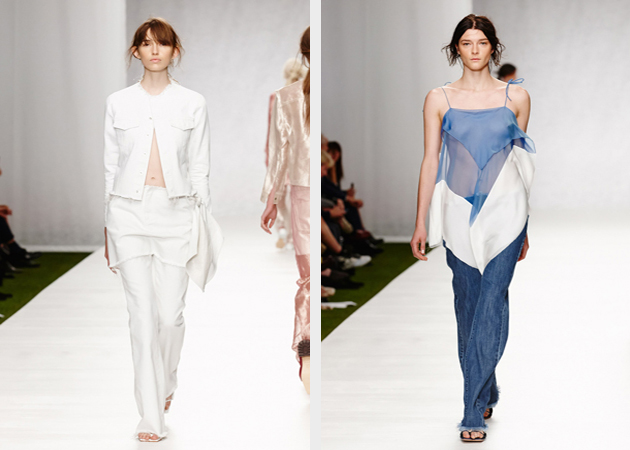 Last week Delphine Arnault announced this year's winner of the LVMH Prize: none other than the London-based brand Marques' Almeida. The fashion duo have always put forward attitude in their work, straightforwardly mimicking a raw effortlessness, yet demonstrating that there is so much more to the brand than simple aesthetics.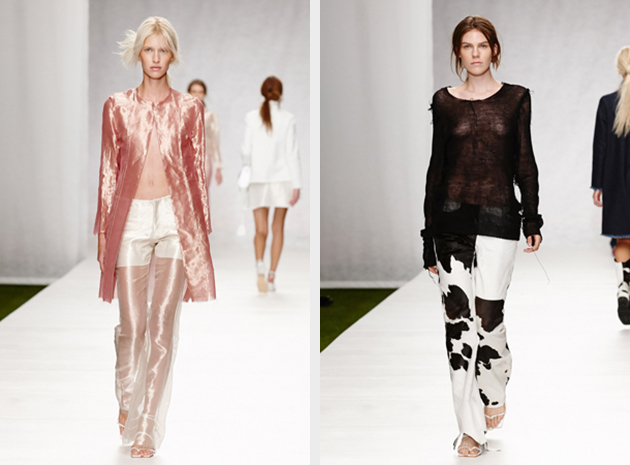 Looking back at their collections over the past seasons, the focus has definitely been denim, specifically shredded denim in all shapes and forms. The interesting aspect of the brand is their ability to reinvent the essence of 1990s trends with 21st century flair, updating both the grunge look and minimalistic tendencies into a new unique quality through layering and more exclusive materials. It displayed the brand's capability to be both in the time and of the time. Marques' Almeida has also alluded to a stylistic juxtaposition by bringing together two materials and styles in one, either in a completely unison color scheme or with an added splash to elevate the simplicity and showcase intricate work.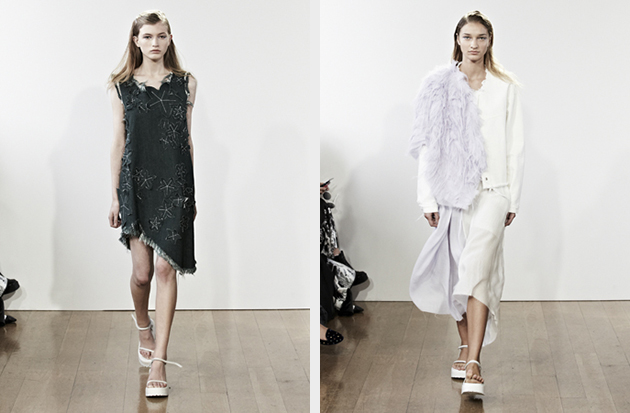 Marta Marques and Paulo Almeida are both from Portugal. They met when attending the local Fashion School, from which they both graduated in 2007. In 2009 they moved to London where they were given separate opportunities at Vivienne Westwood/Anglomania and Preen. The same year, they began the highly regarded Fashion MA at Central Saint Martins starting, in London, their now established partnership. The launch of Marques' Almeida came in April of 2011 after their graduation from Central Saint Martins. Despite their established position within fashion circles, LVMH Prize is the first big prize for the house.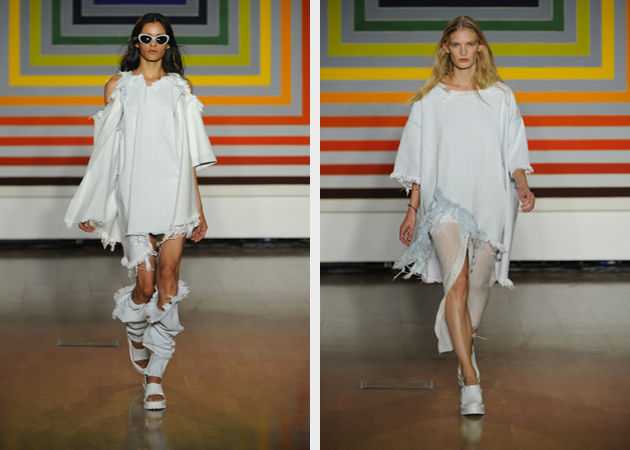 The couple responsible for both deconstructing minimalistic look has recently been expanding their creative zeal into working with new textiles and accessories. As they are now 300,000 euro heavier and about to embark upon a year-long mentorship from fashion giant LVMH, the question on everyone's lips is, what will happen next?
Victoria Edman