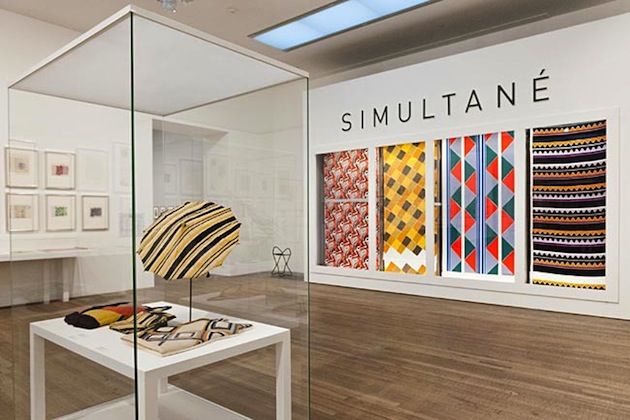 Sonia Delaunay (1885–1979) was a key figure in the Parisian avant-garde, whose vivid and colourful work spanned painting, fashion and design. A new exhibition at Tate Modern presents the first UK retrospective to assess the breadth of her vibrant artistic career, from her early figurative painting in the 1900s to her energetic abstract work in the 1960s. This exhibition offers a radical reassessment of Delaunay's importance as an artist, showcasing her originality and creativity across the twentieth century. Born in Odessa and trained in Germany, Sonia Delaunay (née Stern, then Terk) came to Parisin 1906 to join the emerging avant-garde. She met and married the artist Robert Delaunay, with whom she developed 'Simultaneism' – abstract compositions of dynamic contrasting colours and shapes. Many iconic examples of these works are brought together at Tate Modern, including Bal Bullier 1913 and Electric Prisms 1914. Her work expressed the energy of modern urban life, celebrating the birth of electric street lighting and the excitement of contemporary ballets and ballrooms.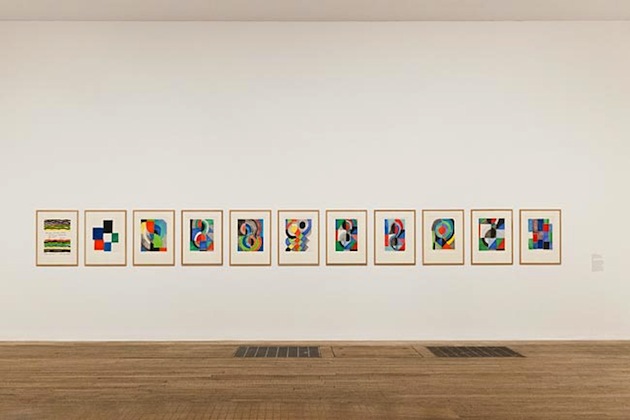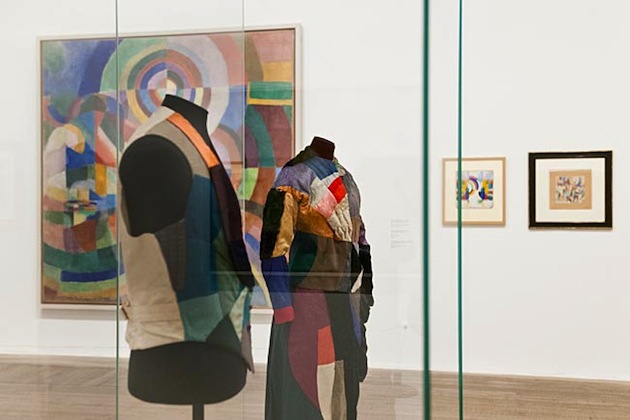 The EY Exhibition: Sonia Delaunay shows how the artist dedicated her life to experimenting with colour and abstraction, bringing her ideas off the canvas and into the world through tapestry, textiles, mosaic and fashion. Delaunay premiered her first 'simultaneous dress' of bright patchwork colours in 1913 and opened a boutique in Madrid in 1918. Her Atelier Simultané in Paris went on to produce radical and progressive designs for scarves, umbrellas, hats, shoes and swimming costumes throughout the 1920s and 1930s. Clients included the Hollywood star Gloria Swanson and the architect Erno Goldfinger, as well department stores like Metz & Co and Liberty. The exhibition reveals how Delaunay's designs presented her as a progressive woman synonymous with modernity: embroidering poetry onto fabric, turning her apartment into a three-dimensional collage, and creating daring costumes for Diaghilev's Ballets Russes.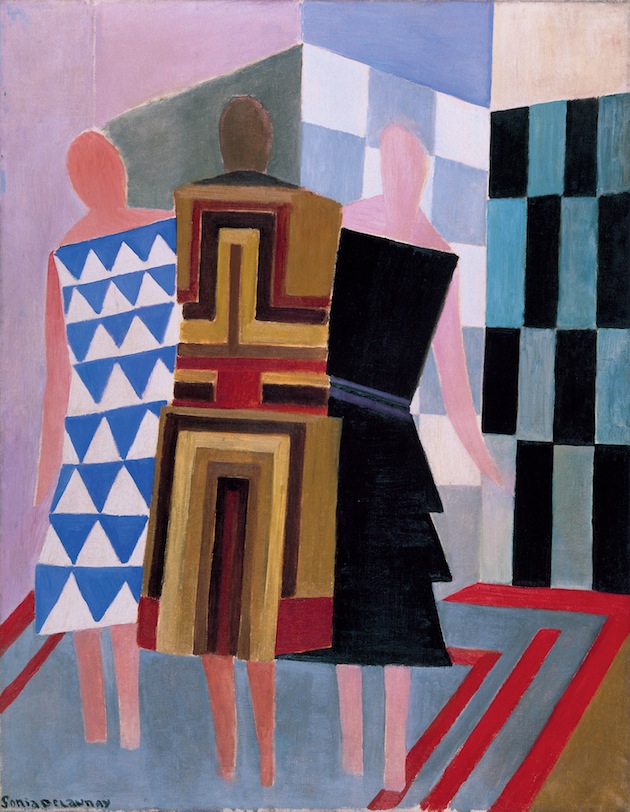 The diverse inspirations behind Delaunay's work are also explored, from the highly personal approach to colour which harked back to her childhood in Russia, to the impact of her years in Spain and Portugal where she painted The Orange Seller 1915 and Flamenco Singers 1915-16. The show also reveals the inspiration provided by modern technology throughout Delaunay's career, from the Trans-Siberian Railway to the aeroplane, and from the Eiffel Tower to the electric light bulb. It also includes her vast seven-metre murals Motor, Dashboard and Propeller, created for the 1937 International Exposition in Paris and never before shown in the UK. Following her husband's death in 1941, Sonia Delaunay's work took on more formal freedom, including rhythmic compositions in angular forms and harlequin colours, which in turn inspired geometric tapestries, carpets and mosaics. Delaunay continued to experiment with abstraction in the post-war era, just as she had done since its birth in the 1910s, becoming a champion for a new generation of artists and an inspiring figure for creative practitioners to this day.
Rujana Rebernjak – Images courtesy of Tate Modern