Kenneth Anger's ICONS at Sprüth Magers Berlin
On a particularly cold winter night in Berlin a few weeks ago, Sprüth Magers opened the doors to their latest show – the American experimental film maker and artist Kenneth Anger's ICONS – and the gallery was quickly filled up with heavy winter coats and frosty cheeks. Kenneth Anger himself was seen wandering around together with a young assistant, bringing an extra dash of old school movie glamour to the evening. This is the last week to experience ICONS, which is based on an archive of film, photographs, scrapbooks, letters and memorabilia from Anger's personal collection, and that previously was exhibited at The Museum of Contemporary Art, Los Angeles (2011-2012).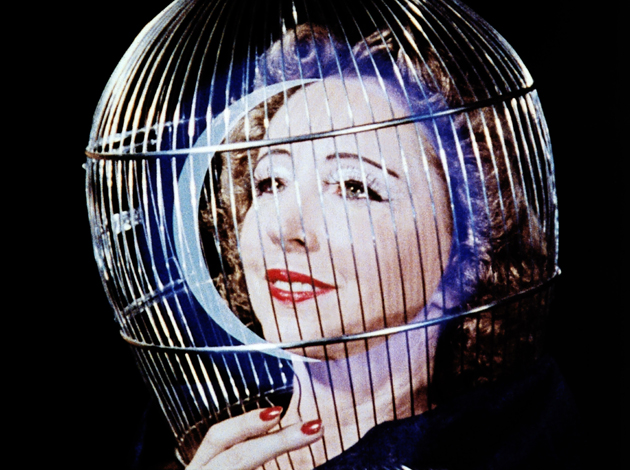 Kenneth Anger was introduced to film at an early age by his grandmother, and has been making his own films since 1937. In 1947 when the dreamy Fireworks was released, Anger got arrested for obscenity charges. Today he is considered one of the original filmmakers of American cinema and a countercultural icon. His films often merge surrealism with homoeroticism and the occult, and have made a big impact on mainstream film directors, post war popular culture in general (anything from queer iconography to MTV) and the aesthetic of music videos.
The two exhibition rooms have been painted midnight blue and crimson red to replicate the way the collection was hung in the artists' own Los Angeles home. Entering feels slightly like stepping into a treasury, where original footage, tabloids and magazines from the early Hollywood years cover the walls, revealing Anger's fascination with the film industry and the Golden Age of Hollywood. Centered around figures like Greta Garbo and Rudolph Valentino, ICONS airs a fascination with the mystique of classic stars, which also inspired Anger's infamous celebrity gossip book Hollywood Babylon, published in 1975 and 1984.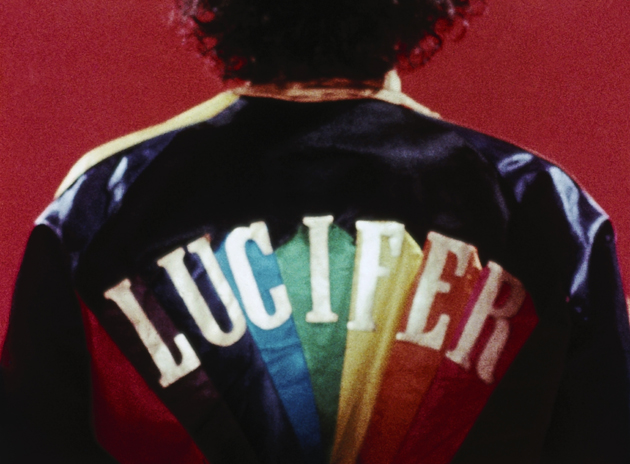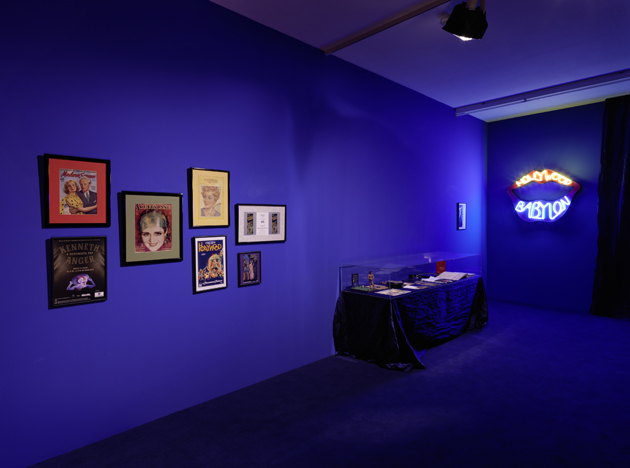 In addition to the precious archive, the recent work Airship (2010-2012) is being shown, consisting of three short films based on newsreel footage of airships hovering in the sky. It's a typical Anger fusion of occult magic, symbolism and mystery, with an almost supernatural quality to it. Stepping out of the exhibition into the very real, freezing cold winter night afterwards, feels like travelling hundred miles away from the glamorous, vintage and sometimes surreal universe that Kenneth Anger created. You better catch a glimpse of it while you can.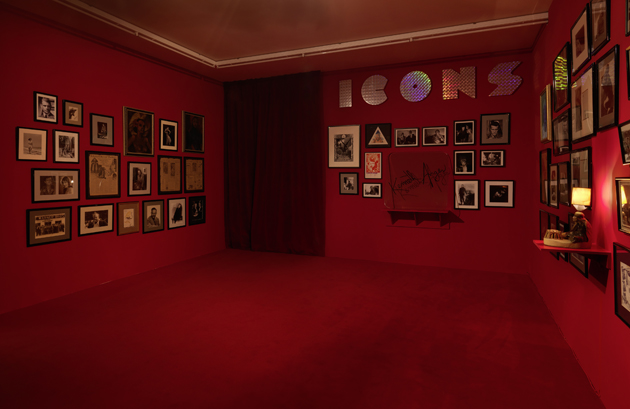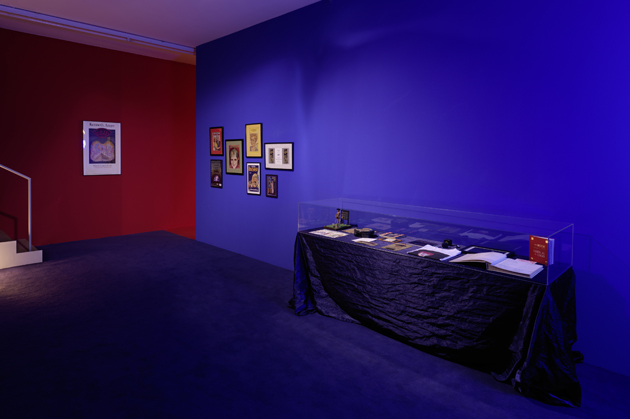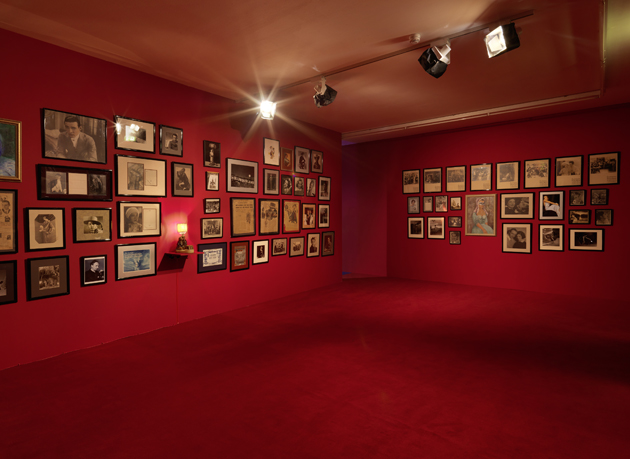 ICONS by Kenneth Anger is on view at Sprüth Magers Berlin until February 23rd.
Helena Nilsson Strängberg – Photos courtesy of Kennet Anger and Sprüth Magers Gallery