Pop On Bags x Aleandro Roncarà
Pop art is in a new prime. It takes pop, turns it on its head and breathes new personality into familiar symbols. And now, more brightly and brashly than ever, pop art has become a force in fashion. And right on-trend, Italian brand Pop On has teamed up with pop artist Aleandro Roncarà for a sprightly new line of luxury handbags.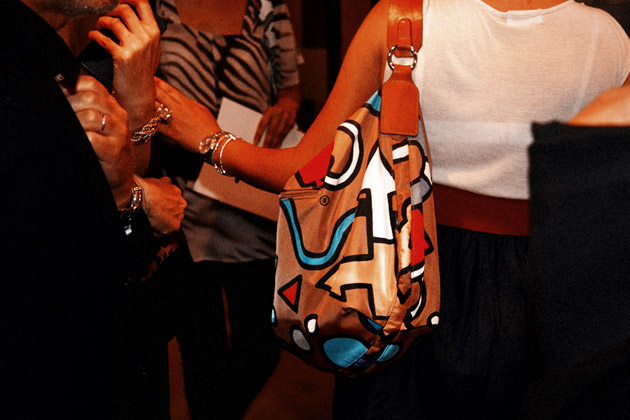 For the occasion of Pitti last week, Raspini hosted an exhibition event of the brand in their Via Roma shop in Florence. With the line's latest treasures on display, and the added the treat of a live performance by the artist, the event was a smashing success and a welcome injection of colour into the week's festivities.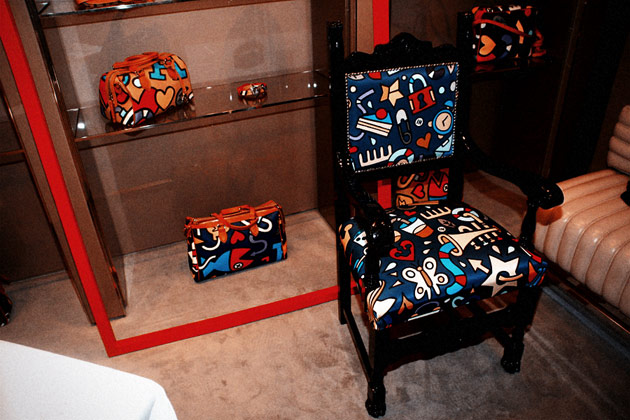 The line includes traditional handbags, with playful names like Brando, Lupo and Funny, and more spacious and businesslike bags with more manly names like Tokio, Charlie and Alex. They also have a small line of accessories, such as belts, scarves and keychains, which compliments the bags nicely.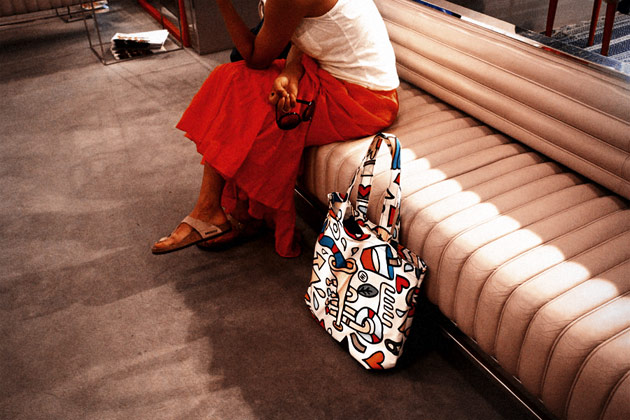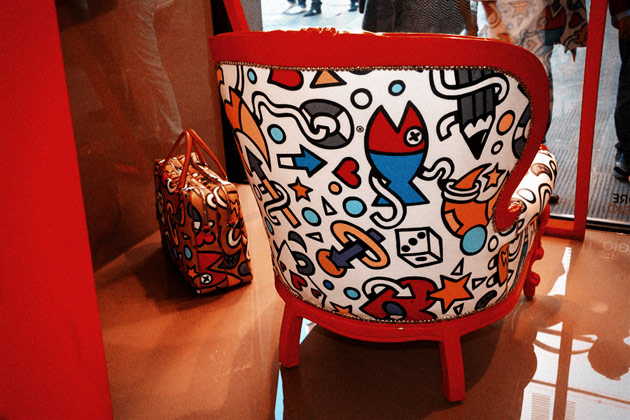 Roncarà's art channels Keith Haring but is more fantastical. More whimsical. And with the high-quality Made in Italy construction and luxury materials of Pop On's bags, this collaboration might just make pop art history.
From the Bureau – Photos by Giulia Donnini