.
U Barba
Just past its first birthday, Osteria U Barba has become an unqualified smash hit in the Milanese food scene. Booked solidly every night since its inception, its influence has surely but steadily grown. It has even managed to wow a certain correspondent of a very influential, rather selective lifestyle and affairs publication with a glossy black cover (you all know the one), and landed itself a feature inside. The rest is history. And ever since, the restaurant tucked into an unassuming neighbourhood between Corso Lodi and Viale Liguria whose name means "uncle" in Ligure has quietly become a destination unto itself. The place is that good.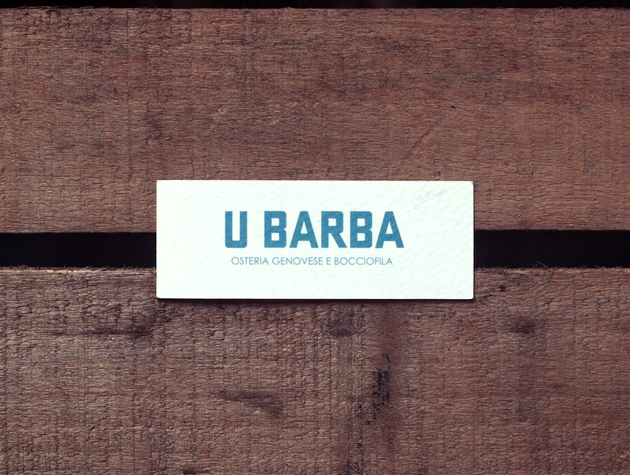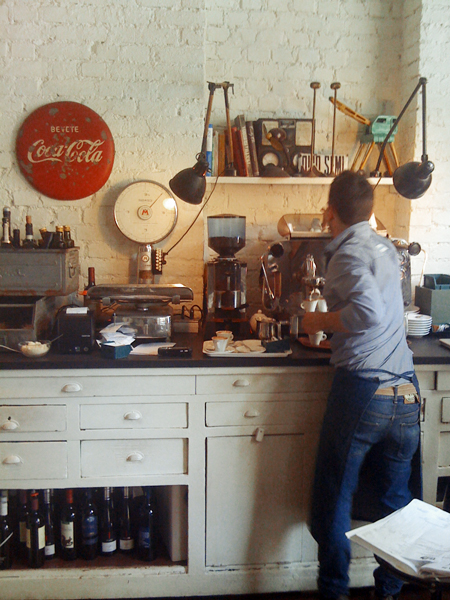 U Barba's atmosphere is fantastic. It's warm and unpretentious, yet young and unselfconsciously chic – it feels like a cross between a trendy Copenhagen café and one of LA's many haute-natural hotspots. It's spacious and airy, with a sprawling table flanked by lovely curvy chairs (whose designer we weren't quite sure of) as its main room's centrepiece. Lots of well-worn wood. Whitewashed brick. Thonet replica chairs painted battleship grey. And a cozy courtyard complete with a campo di bocce (pétanque court) that is, at least during the lunch hour, flooded with sunlight. This is exactly the kind of place Milan's stuffy gastronoscene could use more of: social, fresh, inviting.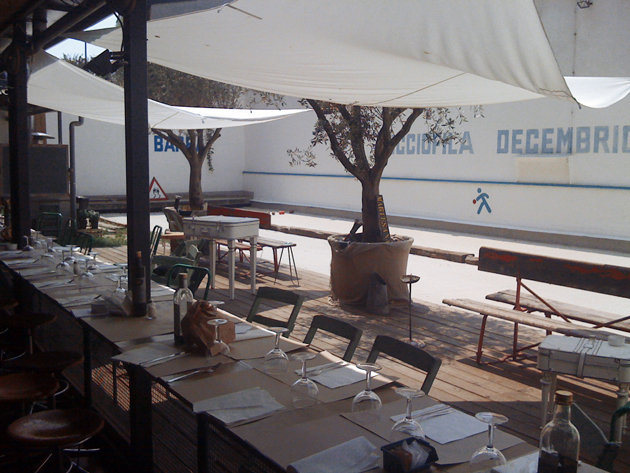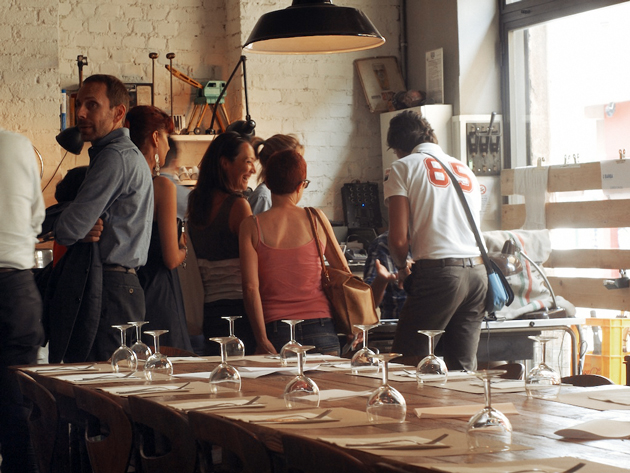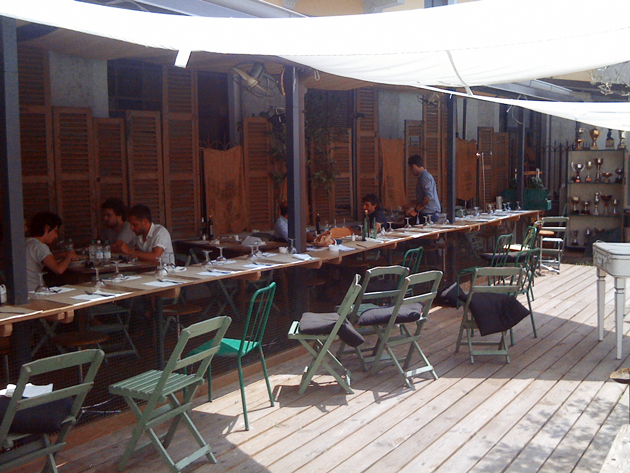 The fare is deceptively simple. Classic Ligurian dishes with high-quality ingredients and clean, straightforward presentation. The Blogazine lunched there yesterday (inside, to avoid the heat), where we enjoyed our lunch over a couple of nice imported beers, and finished off with gelato with neat garnish cups of nuts, pistachio and chocolate shavings. All come highly recommended. And dinner, apparently, is stratospheric – just make sure you make reservations in advance!
We had a lovely chat with one-half of the partnership behind the restaurant, where we talked food, architecture and Milan's future. And we learned that there could just be a second (or third!) U Barba in the works for another lucky city around the world. London? Barcelona? Yes, please!
Tag Christof – Special thanks to Quanshang Pua Ra Do