Gina Pane | The Vulnerability of Human Body
From 60's to 70's the human body was the core centre of many artists' research, as both the subject and the object of their work. The body was mainly used as a mean of artistic representation and, simultaneously, as an instrument of inspection of one's interiority. Through the performance, the Wiener Aktionisten – Hermann Nitsch, Otto Mühl, Günter Brus, Rudolf Schwarzkogler –, and other artists such as Gustav Metzer, Raphael Montanez Ortiz, Yoko Ono, Chris Burden, Vito Acconci and Gina Pane, wanted to break the common taboo and challenged the public policy and morality. Actions were shot and recorded with video, texts and pictures, which served as the evidence of the extreme art experiences.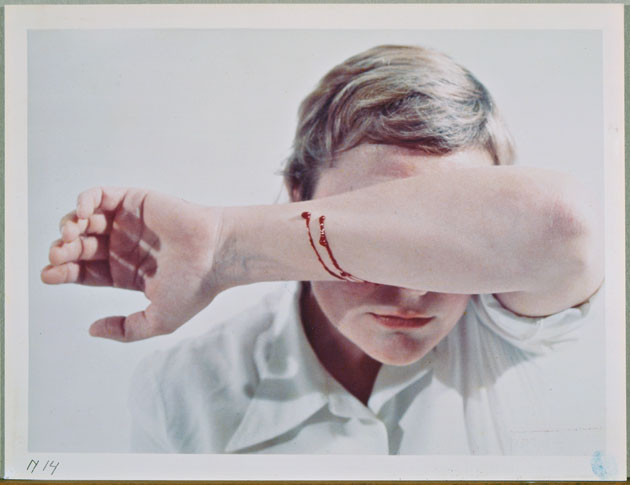 What was really effective in these artworks is the rituality of each act; performances assumed the form of theaters where artists played a sort of a sacrificial comedy focused on their own body. As mentioned above, Gina Pane (1939 – 1990), a French artist of an Italian origin, was one of the main representatives of what is widely recognised as Body Art, the artistic trend characterised by the practise of self-mutilation and sadomasochism. Working with/on her own flesh and blood as an artistic media, Pane laid bare the human body's fragilities; undressing, hitting, hurting, dirtying her own body, she was able to show the sense of danger and pain.
Gina Pane, with a distinctive composure and a rational attitude, used the sufferance as a way of representing spirituality, carrying a deep emotional and symbolic charge. In Sentimental action (1973), the proto feminist artist, dressed totally in white, takes a bunch of roses in her hand and hurts herself with their spines. The blood dripping on the bouquet turns the roses from white to red. At that point, the artist cuts herself with a razor blade.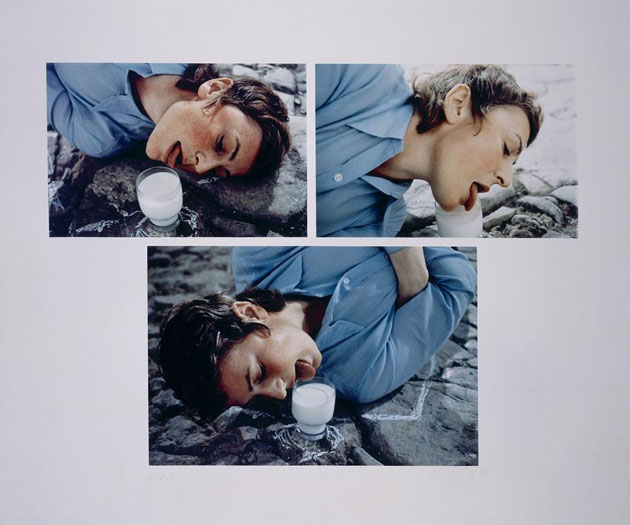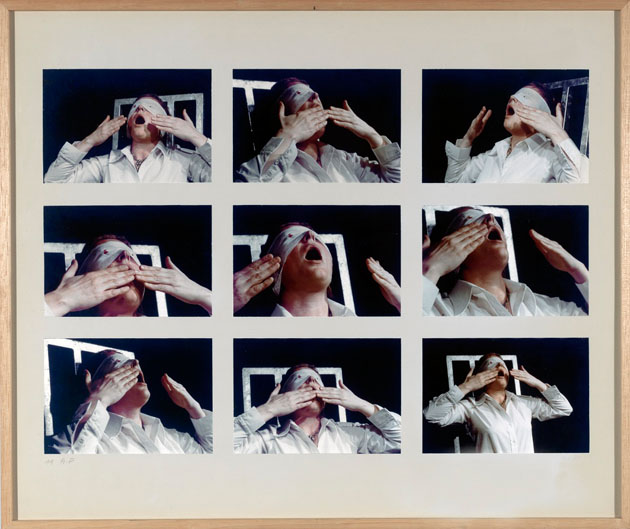 An even higher pathos is represented by Action Psyché (Essai), a performance from 1974 – documented by sketches, photographs, notes – where Gina Pane injures her eyelashes to simulate tears of blood, and then engraves her belly. Some prim viewers could be disarmed and shocked by the narcissism, aggressiveness and exhibitionism displayed in such a rough and direct way.
An anthological exhibition of the great artist entitled Gina Pane – È per amore vostro: l'altro is on view at Mart in Rovereto, retracing Gina Pane's career, from its beginning, through the Actions, getting to the latest works. The show will run until July 8, 2012.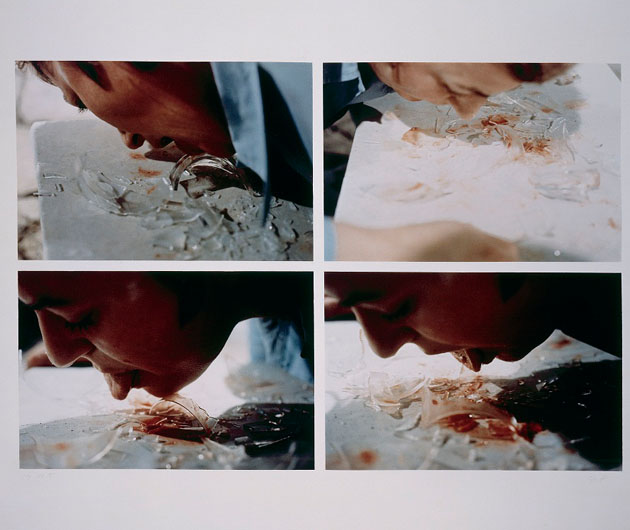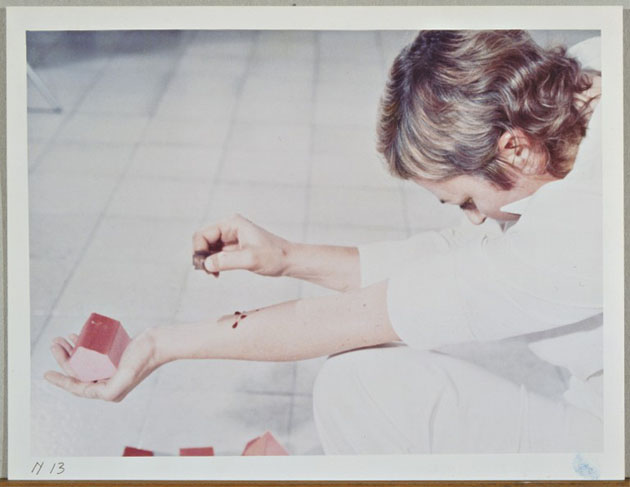 Monica Lombardi