Carven – A Perfect Ending of Pitti Uomo n°82
It was with a sense for details, a good show and with a great portion of humour that the Pitti Uomo 82 Guest Designer Carven (with artistic director Guillaume Henry at the helm) presented the men's collection last night. The special event was held at the Club Sportivo Firenze in Campo Velodromo delle Cascine; an old-school sports arena, beautifully decorated as a true Italian dining hall in the open air. Accompanied by black and white bow-tied waiters, live music and a sports commentator in the speakers, The Blogazine took part in the closing event of Pitti Uomo, while enjoying a seated dinner and a colourful collection.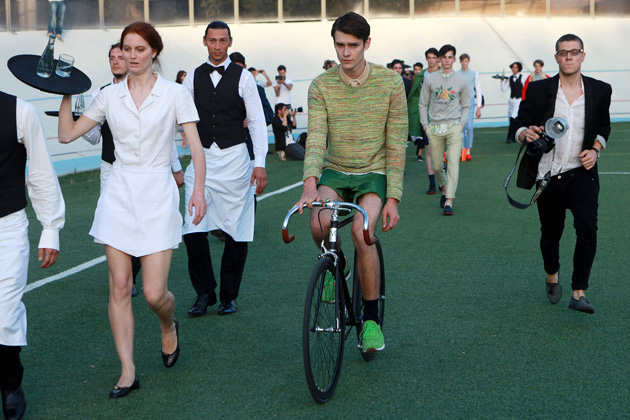 Carven is one of the historical French labels that have gained international attention through the artistic director and designer Guillaume Henry's creative research. The affordable luxury in perfect line with clean silhouettes and contemporary men's fashion has brought new strength to the almost 70 years old fashion house. Last night's special event for Pitti was a joyful moment and an unforgettable experience mixing Italian food culture and sport with fashion and laughter. The collection was brought out by male models rushing on foot or on bikes towards the finishing line, accompanied by black-and white suited waiters.
The great range of colours and contemporary elegance were an eminent contrast to the figurant waiters' suits, and even though more focus was put on the actual show and the whole feeling created by Pitti Immagine and Carven, it was a great environment to show the collection.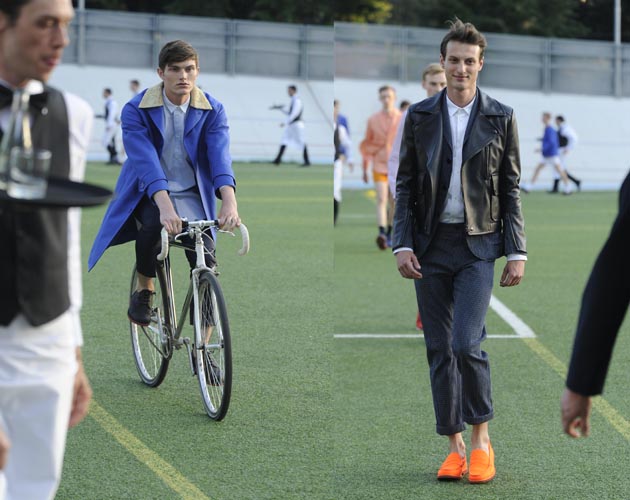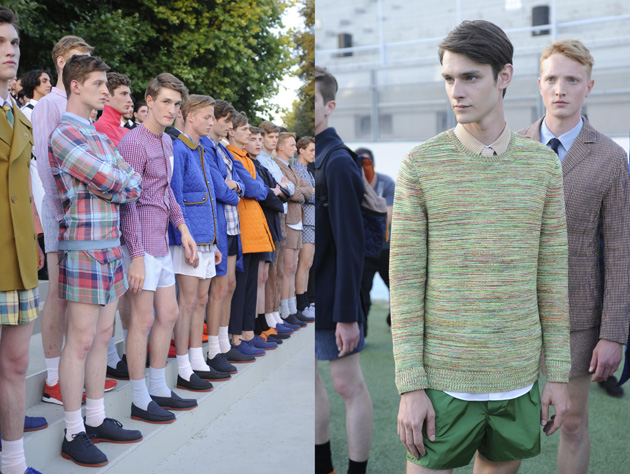 Before the start of Pitti, Guillame Henry said that he hoped this unexpected rendez-vous outside of Paris and out of any calendars to be the occasion to express the freshness and the spontaneity that he is trying to forward through the label's collections for both men and women.
He concluded with the sentence "Shall we meet in Florence, in pleasure and full of joy!" Merci monsieur Henry – we sure did!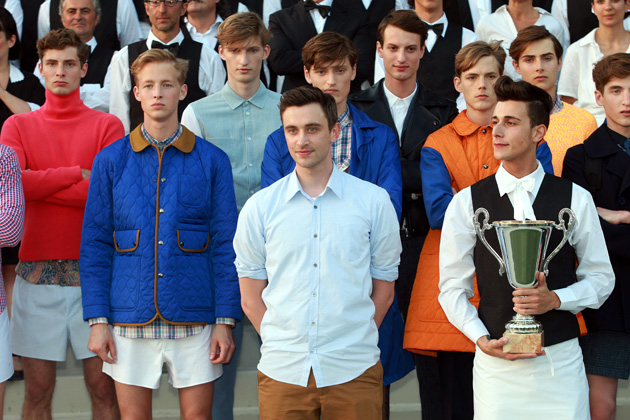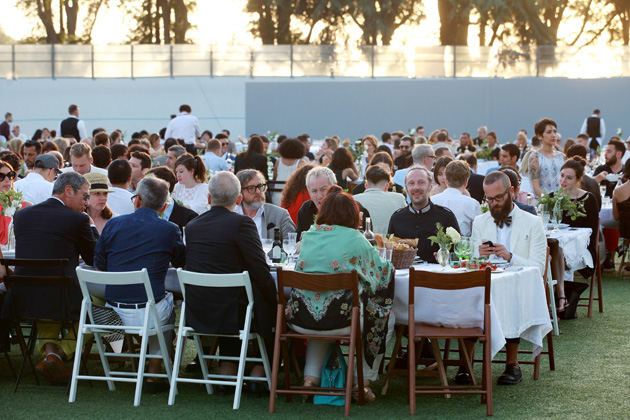 Lisa Olsson Hjerpe – Image courtesy of Pitti Immagine