The God Father Of Sushi
Mr. Abe, 40, the owner and the founder of one of the most vigorous Sushi restaurants in Tokyo, has opened a brand new venue in Roppongi, which has spurred his growth to form a bright triangle of restaurants in the central mid-night city.
"I've reached all my goals so far." His ambitious endeavor never ends.
While he mentioned that his next goal is to achieve 10 billion yen – indeed a high goal to reach in the field -, his adoring eyes spoke well about his will to be the God Father of the devoted followers hoping to learn from him. The family of this benevolent guardian with tender toughness and hospitality has grown to over 40 actual workers plus the graduates, since he started with only 3 people including himself.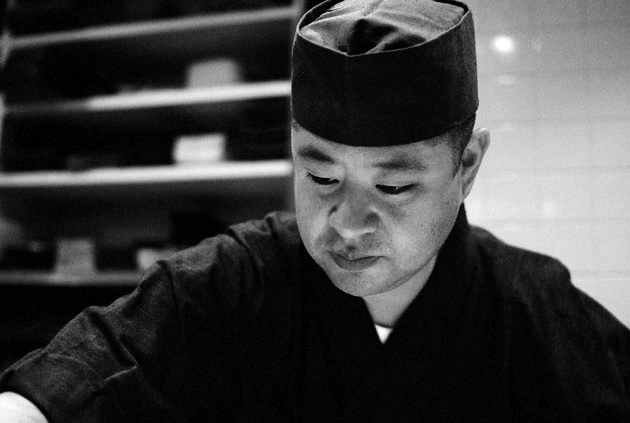 Born in Niigata, the northwestern part of Japan known as the most prestigious area for rice production, the ambitious young boy used all his knowledge to figure out how he could unite his love for fish to a profession. After 10 years of training at a notable old Sushi maison at Tsukiji Fish Market, his mother served as one of the catalysts for changing his life by motivating him to open his own place.
"One day, she got depressed. It flapped me. She was a strong-minded worker in the rice field, from 2AM till 7PM non-stop, everyday. I decided that I'd need to create some motivation for her." Since then, special appetizers with mountain vegetables picked by his mother have been on the menu of his restaurant, so as the rice from his father's fields.
"People are the utmost gift in life. I could never reject any customer's request. If they call for catering even in the most busiest moment, we will complete it on time. Also, I don't like to reject new  apprentices." Naturally, his place got busier, and as a consequence, the opening hours were widened till 5 AM all year long. New restaurants were opened to provide jobs for all the willing apprentices.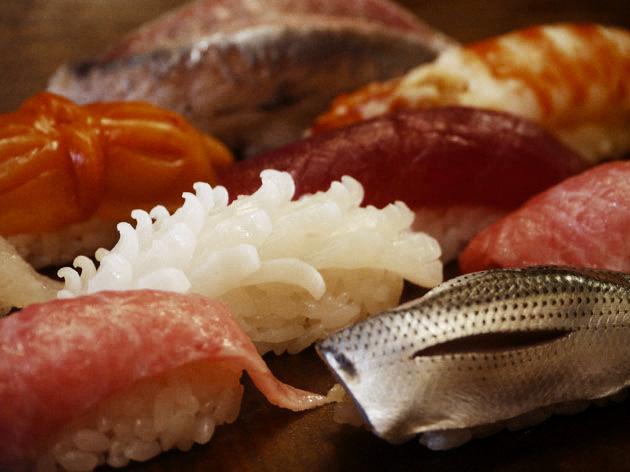 As Mr. Abe says, each encounter is meant to be. He told us a very symbolic example, where on one sunny morning in Niigata, two mothers met in a town clinic and started chatting about their sons, finding out that both were by chance living in the same area in Tokyo. Feeling the destiny, Mr. Abe couldn't help but to invite this young boy to work for him.
Ten years later, the young boy took charge of Mr. Abe's flagship restaurant. "Today, I am here owing everything to Mr. Abe. Being an actual relative was not that important. As a professional, he has been quite tough with me, but now I understand how bitter it is to punish someone. Also, he always said that if you want to be at the top of a team, 'be the first one to do the toughest jobs that everyone else hates to do.' I learned it through his attitude" the apprentice grown to a manager told us.
Even in our time when things tend to get like decaffeinated instant coffee, there is still something we appreciate within the life-long sincere relationships. Through the deep Japanese tradition of Sushi, not only the art of the profession, but also the Abe-ism thrives among his family members and restaurants. One client even described Mr. Abe's restaurant as his second home.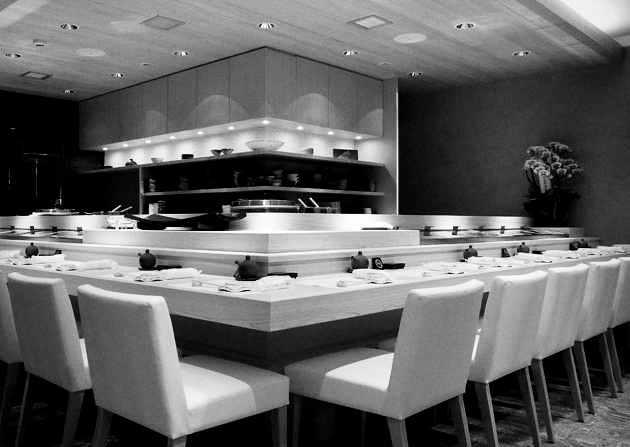 Ai Mitsuda