I Never Read Book Fair
When it comes to annual long-awaited art events, if you are an un-experienced visitor, chances are you are getting exhausted and overwhelmed easily. Every art or design fair is exactly like that, and the trick to survive through it is mixing the fancy ones with the relaxed ones. Like that was with Art Basel we visited last week.
On the occasion of Art Basel, "I Never Read", an independent publishing book fair and new art magazine was launched. The event, lasting three days and gathering a list of more than twenty publishers, was the ideal place for everyone interested in printed matter and independent publishing.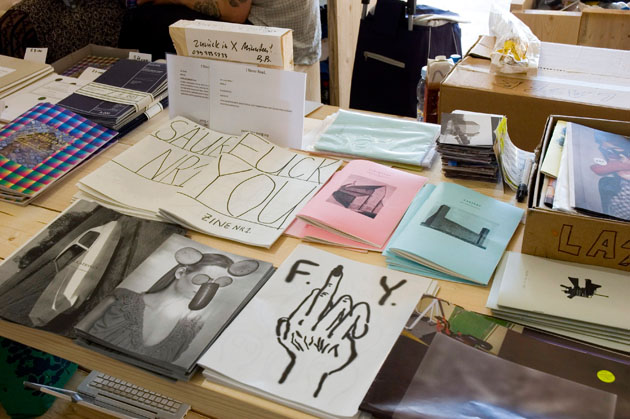 Situated in a fruit warehouse, I Never Read was for many reasons different from the usual 'independent publishing' fairs. First of all, the publishers presenting their work varied from small international editors to artists presenting their print work or magazines, classy international bi-annual publications, famous art and design publishers and also a well-known shop-art space from New York.
This mix of works presented gave the fair a positive breeze, allowing anyone visiting the fair to be surprised by the high-quality selection. The warehouse was equipped with beautiful wooden tables and benches made exclusively for the event, with a special wall installation by the most famous of the independent publishers – Zurich based Nieves. The roof-top bar offered a perfect retreat from the hectic main fair.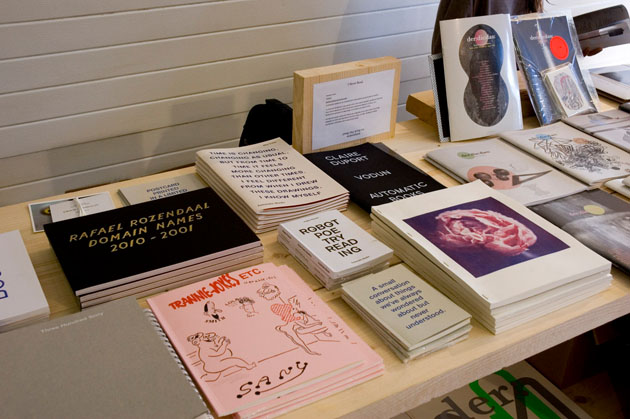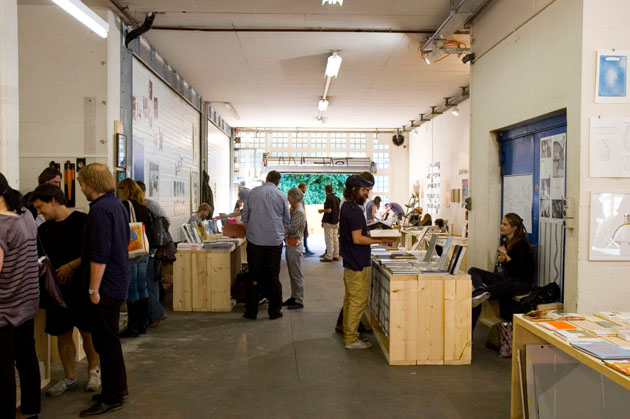 Among the beautifully produced books, we had to pick out only a few, even though many of them would surely have been a good buy. Among the ones that we couldn't get, "Mortadella" by Christoph Hänsli published by one of our favourite editors – Edition Patrick Frey and Tauba Auerbach's pop-up book "2,3" co-published with Printed Matter, surely have a special place in our hearts.
"I Never Read" has offered us a nice experience where high and low profile art were happily sharing a table, not worrying about any pretentious etiquette an event like Art Basel can often impose.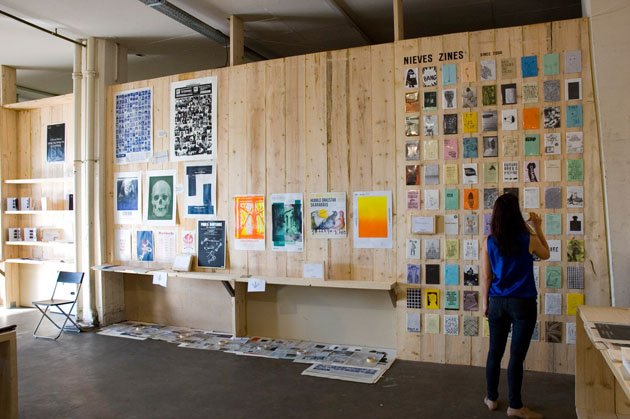 Rujana Rebernjak