Andrea Pompilio's Metropolitan Man Back in Florence
In January Andrea Pompilio presented his F/W12-13 at Pitti Uomo n°82, an appreciated collection with an after-following media coverage that was of great help for the young brand. For this edition, Mr. Pompilio was back as one of the special events on the Pitti calendar, presenting S/S13 with a runway show at the Stazione Leopolda in Florence. The designer continued to combine fine Italian tailoring with a fresh metropolitan look where colours and the play with details were in focus.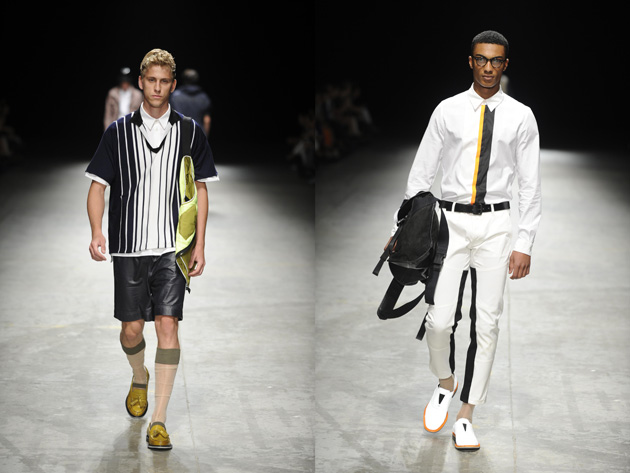 The Blogazine met Andrea Pompilio for the first time in February for a 4-question-interview and discovered where the inspiration for his contemporary man comes from, as well as the must-wear-item for the "Pompilio man" Summer 2012. After the show last night at Stazione Leopolda, we met with the designer again.
"I love the last looks, and the oversize shirts and the new Capri inspired prints, but no, I don't have only one favorite item in this collection– it's so much larger! We showed 26 looks tonight and that is only one fifth of the collection." About his feeling of being back in Florence with a special event he said, "Right now I am so happy, and so happy it's over [laughs]! I love Florence, it is a fantastic centre for men's fashion, and the cool, cheerful feeling during Pitti is unmistakable. Of course I also want to thank Pitti Immagine for all the support, giving me the opportunity of creating this event."
During our talk Pompilio also mentioned the importance of colour in the collection, as well as the mesh as an important material for the summer collection.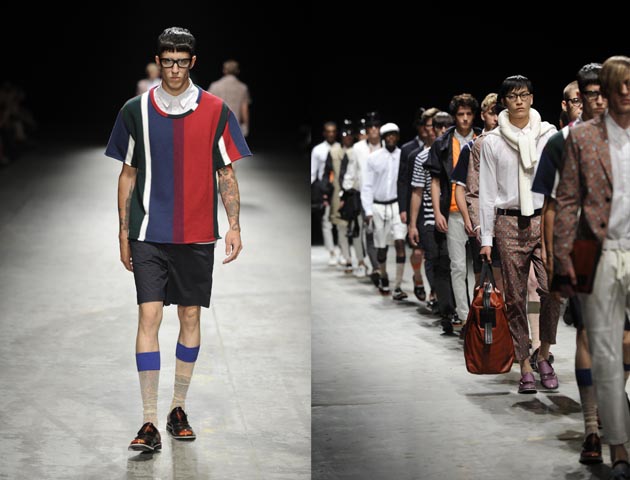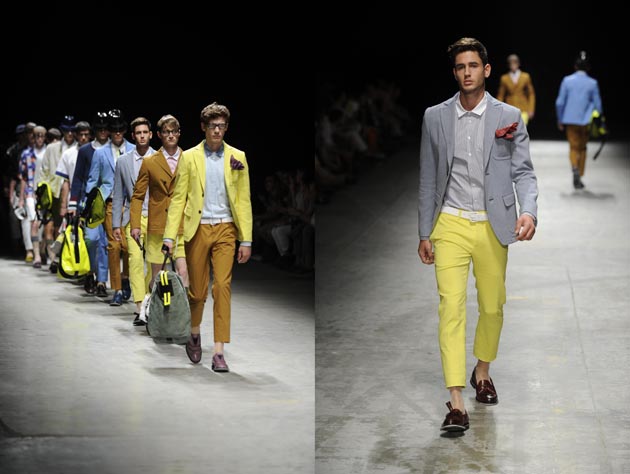 The colours of the collection ranged from toned-down blues, greens, reds and yellow to popping orange and neon yellow. The white crisp shirts had colourful stripe detailing and the shorts were matched with high knee socks with a back-seam-stripe. The show presented a metropolitan look inspired by the real-life-man, balancing on the everyday wear and sport-inspired details.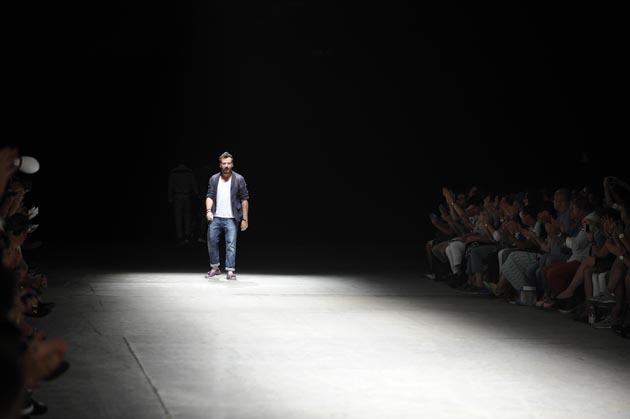 Lisa Olsson Hjerpe – Image courtesy of Pitti Immagine