4 Questions To – Andrea Pompilio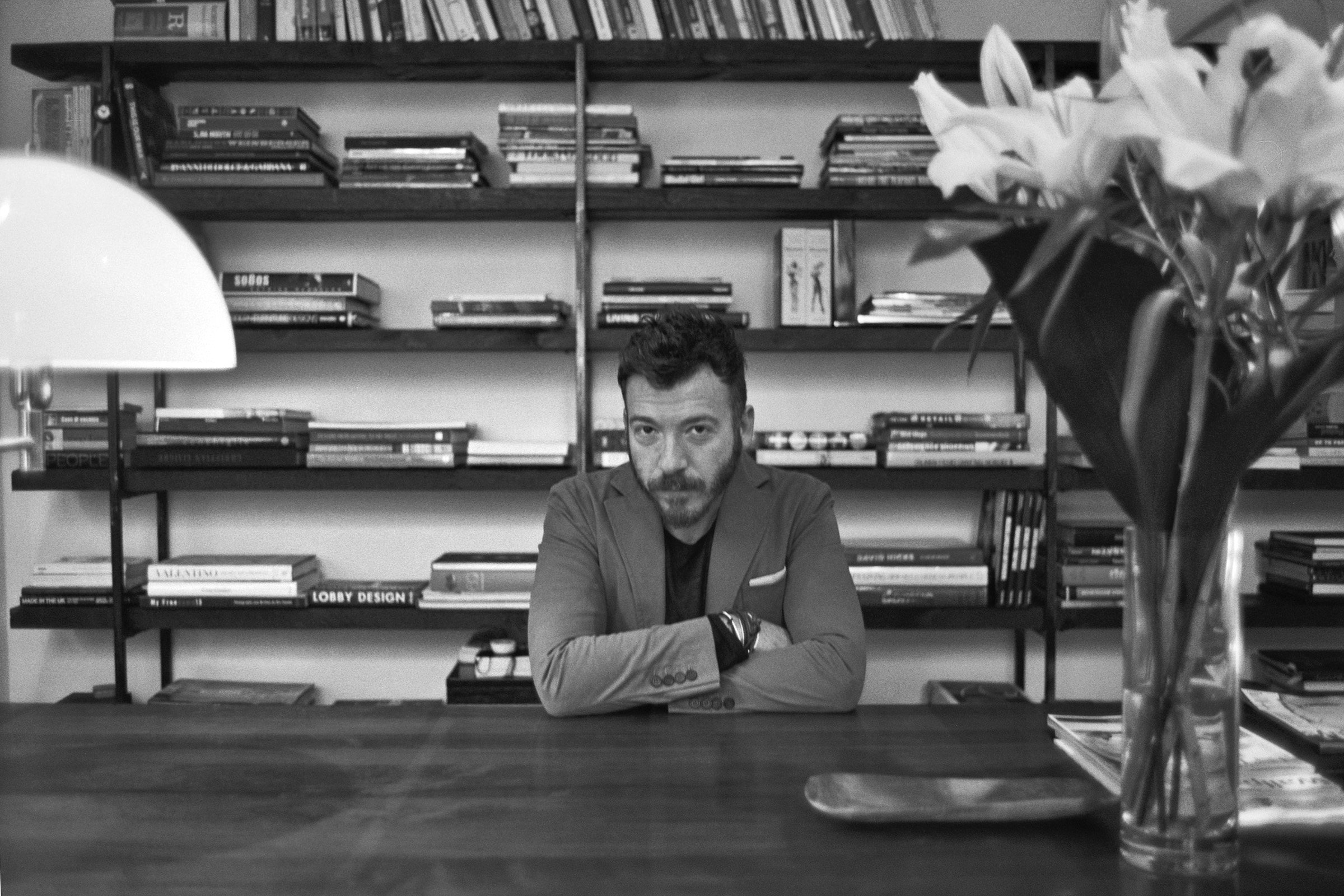 We met Andrea Pompilio, the forward-looking fashion designer who – after having worked for Prada, YSL and Calvin Klein – founded his new independent line called "A". We asked four well-chosen questions to this one of the most creative talents of the Italian fashion panorama, who is able to mix traditional textiles, style and tailoring along with "crazy" colours and shapes.
With an open and friendly chat, we entered the vibrant world of Pompilio, which came forward first during the designer's childhood: "When I was very very young my grandmother had a couple of boutiques in Pesaro and I used to spend most of my time there, playing among clothes and fabrics with my cousins. I loved that, and since I was 8 years old it was clear for me that I wanted to be a fashion designer".
Interview Monica Lombardi – Video Renzo O. Angelillo