A Narcissism Story for C'N'C Costume National
Late May in Paris, stylist Anna Schiffel and 2DM Management's own photographer Tung Walsh, met up with Yuri Pleskun to shoot the new C'N'C Costume National F/W12-13 campaign. Yuri, who has a long list of editorials on his resume (Vogue Hommes Japan, Another Magazine, Vogue Italia and campaigns for Marc Jacobs and Balenciaga, just to name a few) had fellow model colleague Hailey Gates by his side, in this narcissistic but yet appealing story.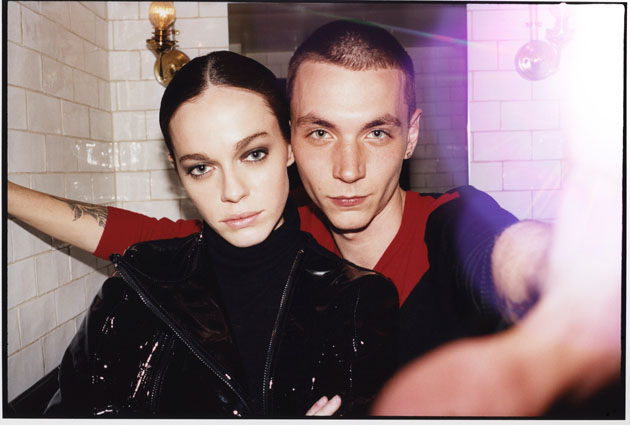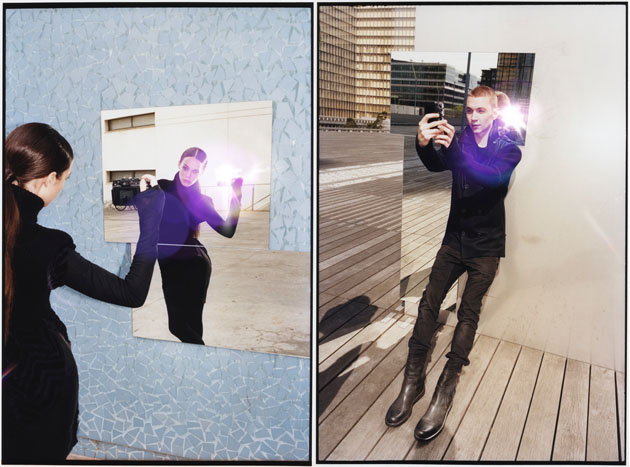 C'N'C is the avant-garde street couture collection by Costume National, the Italian fashion house founded in 1986 by Ennio Capasa. Pleskun, who had his breakthrough in a Topman campaign, lets his playful charm shine all the way in the Fall/Winter 2012-13 campaign for C'N'C Costume National. The new, slightly digital approach towards advertising was created at the MK2 Bibliotechque and Le Pompon in Paris, where the dark autumn wardrobe styled by Anna Schiffel is coming to its right. The campaign, produced by Al Dente, shows off a story of self-love and narcissism where Tung Walsh is handing over the camera to the models, letting them call the shots.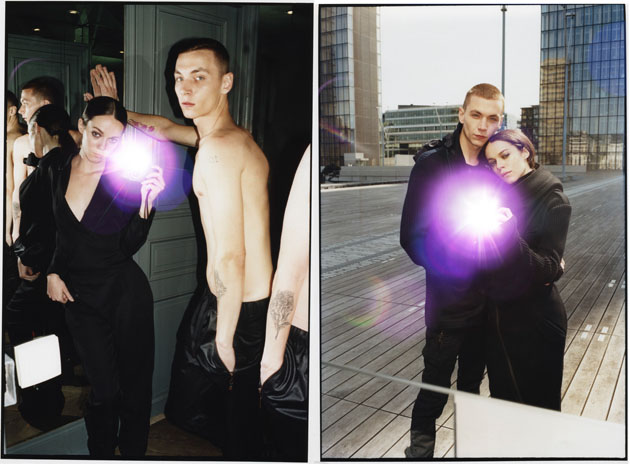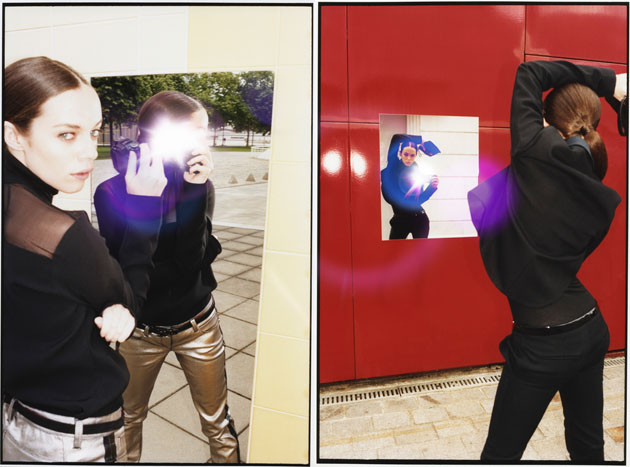 Lisa Olsson Hjerpe