Persephoni and the Greek Fashion Crisis
Spending the week in the whirl of Pitti Immagine Uomo 82, we lay the Pitti harvest to soak in our minds for the weekend, and we continue the tour through Greece's fashion industry in the storm of the economical crisis by interviewing Peni Giannaki and Bill Georgoussis – the couple behind the Greek accessory label Persephoni.
Bill is a fashion photographer and Peni is a set and costume designer, and together these two occupations – combined with their passion for architecture – constitute the world of Athens-based Persephoni.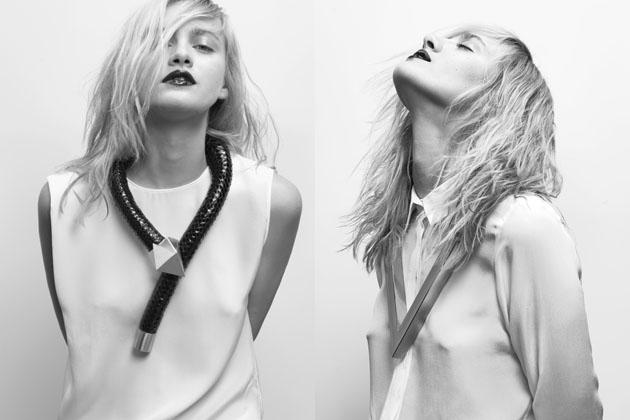 Peni Giannaki claims that the Greek people are often surprised to hear that Persephoni is a Greek brand, "Persephoni doesn't have a national identity. However, there is definitely a movement that is coming out of Greece, but we don't have a cohesive style yet. You could say that the brand is based on an ironic take on Greek traditions and customs".
Starting out a couple of years ago, expectations on general acceptance from the fashion world were low. However, Browns London, Vogue Italia and Steven Meisel soon put a stop to the doubts. "The big boom came when stores we respected started ordering Persephoni, and the press gave us so much attention so quickly", Peni acknowledges. However, being a brand based in Greece, the couple has definitely seen the backside to the financial situation.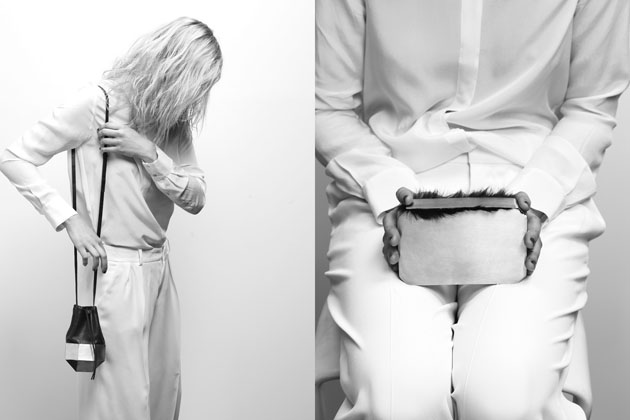 "As an industry, fashion in Greece never really existed beyond its shores. Local fashion heroes are struggling on their own, but it's really tough to grow somewhere when there is no fashion substructure or education. The only real industry that does exist are a few dominant high-street brands which compete with big international chains."
To survive the financial crisis, Peni tells us that they are doing their best to remain calm and positive. "
It is really hard when you realize that your country's future is hanging by a thread. There are a lot of businesses closing down but at the same time there is a strong business movement driven especially by young people who seek alternative, creative and productive business solutions. We are two of them. The whole financial crisis here is more psychologically crushing than anything else," he concludes.
"What comes to the future for Greek fashion, I know there are many well-known Greek designers but unfortunately they're not based in Greece. That makes for a weak fashion ground and future development. But at least it's good to know that there's Greek blood running around the international fashion veins."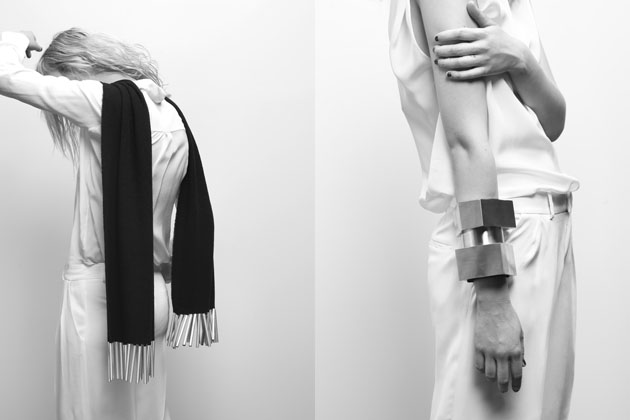 Petsy von Köhler – Photo courtesy of Bill Georgoussis