Art Basel – Design Miami/Basel
Speaking about collectible design is almost a contradiction in terms. The idea of design we might have inherited from modernist ideology, differs significantly from the one seen at Design Miami/Basel. Even though the space offered by design galleries, a reality from complexities of industrial production, is surely an incredible platform for inquiry and experimentation, Design Miami/Basel doesn't exactly leave you with your mouth open.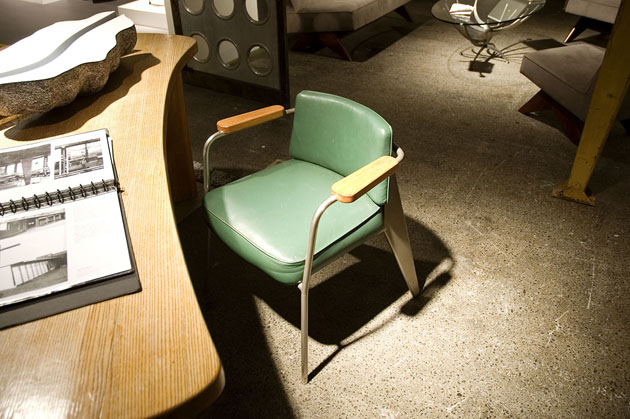 The line-up of this year's fair was a mix between European and American galleries, extremely different in nature and attitude. The exhibitiors ranged from Gallerie Kreo, the 'institution' that raised to glory many of today's most important designers, commercial giants such as Fendi or Italian jewels, like Milanese Nilufar, showing both modernist Italian furniture as well as pieces of contemporary designers, among whom the incredible Martino Gamper.
In a long list of exhibitors there were a few that stood out. The British Gallery Libby Sellers has shown a chess set project, insipired by a 1944 exhibition titled "The Imagery of Chess". While Gallerie Kreo has dedicated its stand to lighting projects, one of the true highlights of the show was Galerie Ulrich Fiedler showing two Frederick Kiesler pieces designed for Peggy Guggenheim.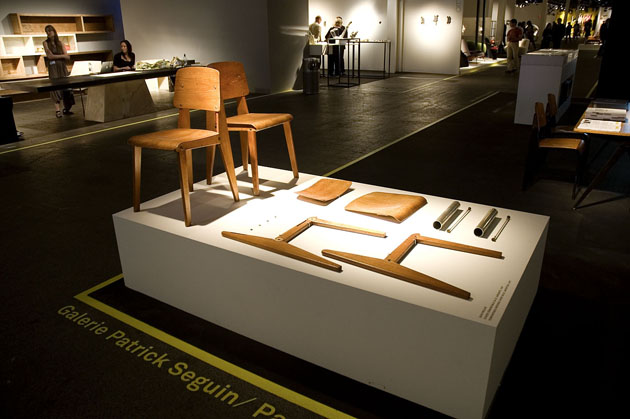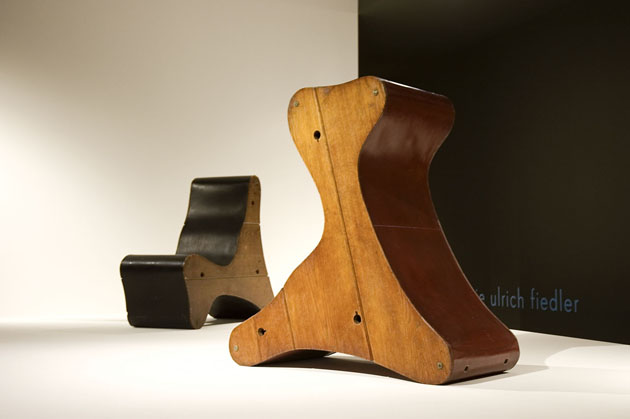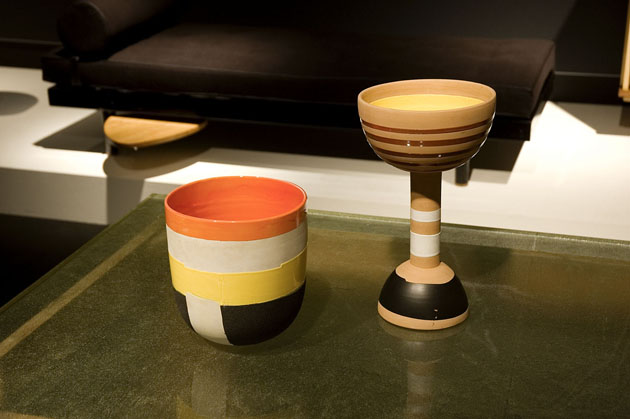 Among a very shy selection of contemporary pieces, two projects have to be mentioned. The first, and most obvious one, was Formafantasma's performance Craftica, showcasing a collection of objects made with leather. The second one was Matali Crasset's "Cutting" project exhibited by the Parisian Granville Gallery. "Cutting" is a collection of glass vases which take their shape from pieces of a tree personally chosen by the designer.
If collectible design, as much as a contradiction in terms, must also be an inevitable reality, maybe our culture might gain a bit more if the idea of design promoted by events like Design Miami/Basel would shift from a burgeois attitude towards the idea of design as a democratic place of research and critique.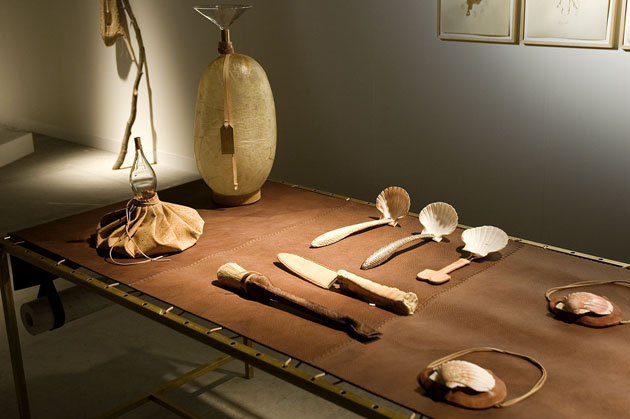 Rujana Rebernjak