Delphinarium – A Tribute to Delfina Delettrez
Delfina Delettrez, fourth generation Fendi and talented jewelry designer, is not new to The Blogazine. From the We-Men collection in 2010 to the beautiful pieces of Metalphysic, we have been following the steps of this internationally acclaimed and appreciated young designer. Yesterday afternoon during Pitti 82, The Blogazine attended the opening of Delphinarium – A Monographic Exhibition on Delfina Delettrez and got a tour through her world of jewelry.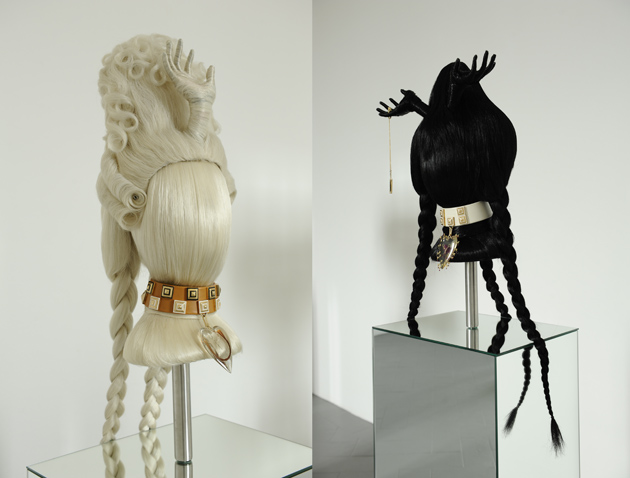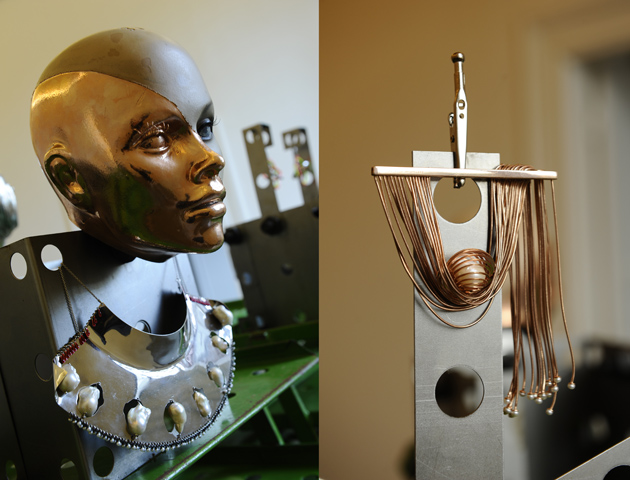 "The fact that she is one of the most interesting and eclectic Italian artists in the field of contemporary jewelry, the fact that her prolific creativity coupled with an outstanding degree of curiosity and a profound sense of discipline and professionalism (resulting in ten different collections over the course of only five years) is already reason enough to dedicate a monographic exhibition to her – the first."
These stolen words are an excellent motivation for the initiative of the show, expressing what the viewer will experience when walking through the four rooms at Palazzo Ricasoli in Florence – the new exhibition area of Galleria Antonella Villanova and Galleria Alessandro Bagnai. In addition to the short film Delfinasia directed by Asia Argento and the piece of jewelry made especially for the gallery, the exhibition presented iconic pieces from Delfina Delettrez's collections between 2009 and 2012. Part of the presentation was an installation about the research of movement and it includes live animals; a beehive, colourful frogs and spiders, complementing the jewelry.
The inedited piece, Slow Emotion, expressively created for the gallery in 6 numbered pieces, marks a bond between Florence and Rome through the iconographic symbol of the turtle. It is a figure that has wide-ranging values attributed to it and which can be seen in piazzas and fountains in both cities. The bracelet showcases a beautiful range of colour and transparency with a nanoceramic finish, in the shape and pattern of a turtle's shell.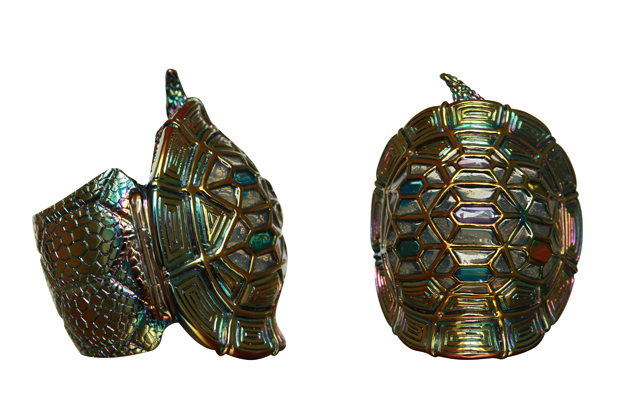 Lisa Olsson Hjerpe – Image courtesy of Delfina Delettrez