Delfina Delettrez – Metalphysic
We've seen and fallen for the jewelry work of Delfina Delettrez, the globetrotting fourth-generation Fendi, on The Blogazine before. But as the seasons tick by, her uncommonly intelligent and sophisticated brand of design always manage, however impossibly, to turn up the wow factor. Each collection is boldly, drastically different from its successor, as well as both subversive and beautiful.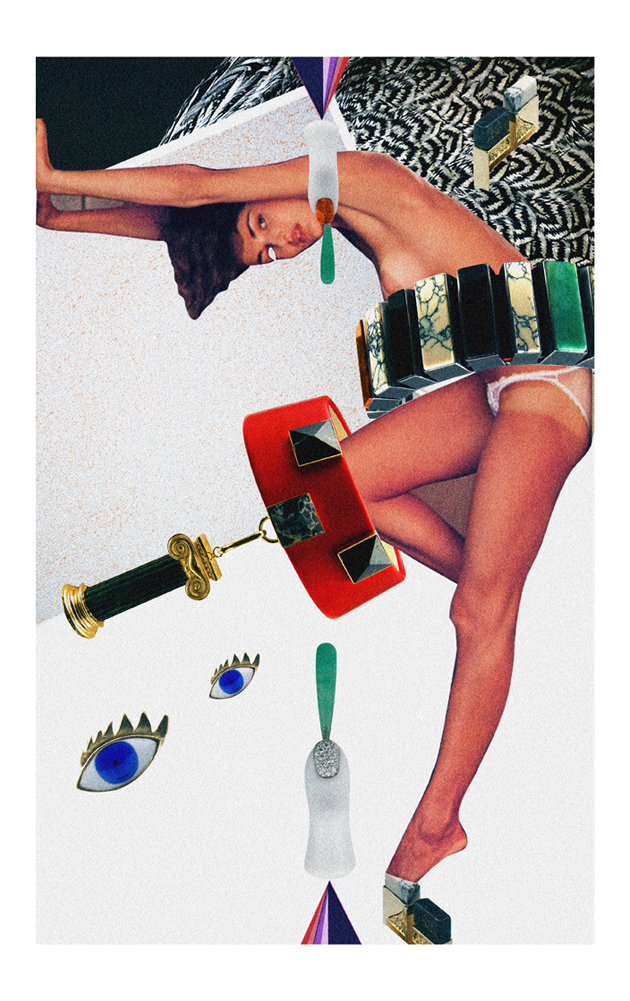 This newest collection, called Metalphysic is Rome in jewel form. "Metalphysic celebrates the miraculous architecture in Rome's churches and palaces from antiquity and the modern day, blending these two radically different eras. The neoclassicism of Canova and Piranesi combined with the intriguing metaphysics of Giorgio De Chirico." And in spite of the usual grandiose marketing speak, we really do see it – the pieces not only look say "Rome" through their shapes and compositions, they also make fantastic use of materials not generally used in jewelry to solidify the image. By going back to her Roman roots, Delettrez has mined some powerful inspiration to imagine a collection that we daresay might be her best yet.
For the occasion of the new collection, 2DM's illustrator Diego Soprana went way Dada for a collaboration with Delfina. Soprana's trademark style proves a perfect match for Metalphysic, bringing out its Romanesque character while injecting it into a canvas charged with absurdity and decadence: a perfect foil to the collection's rigorous neoclassical/metaphysical bent.
Excellent job, Delfina and Diego!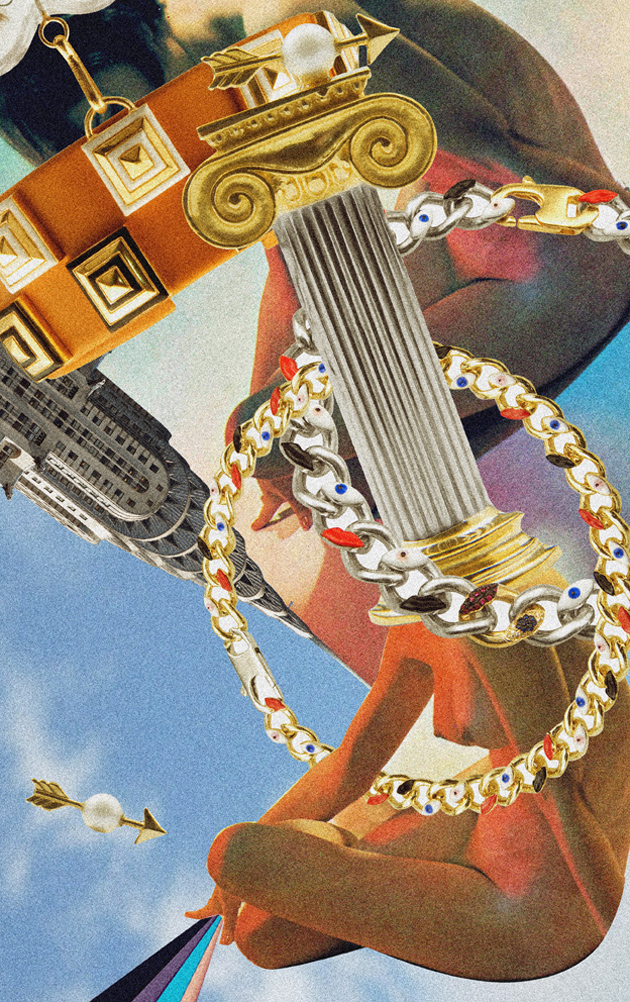 Tag Christof – Images Diego Soprana